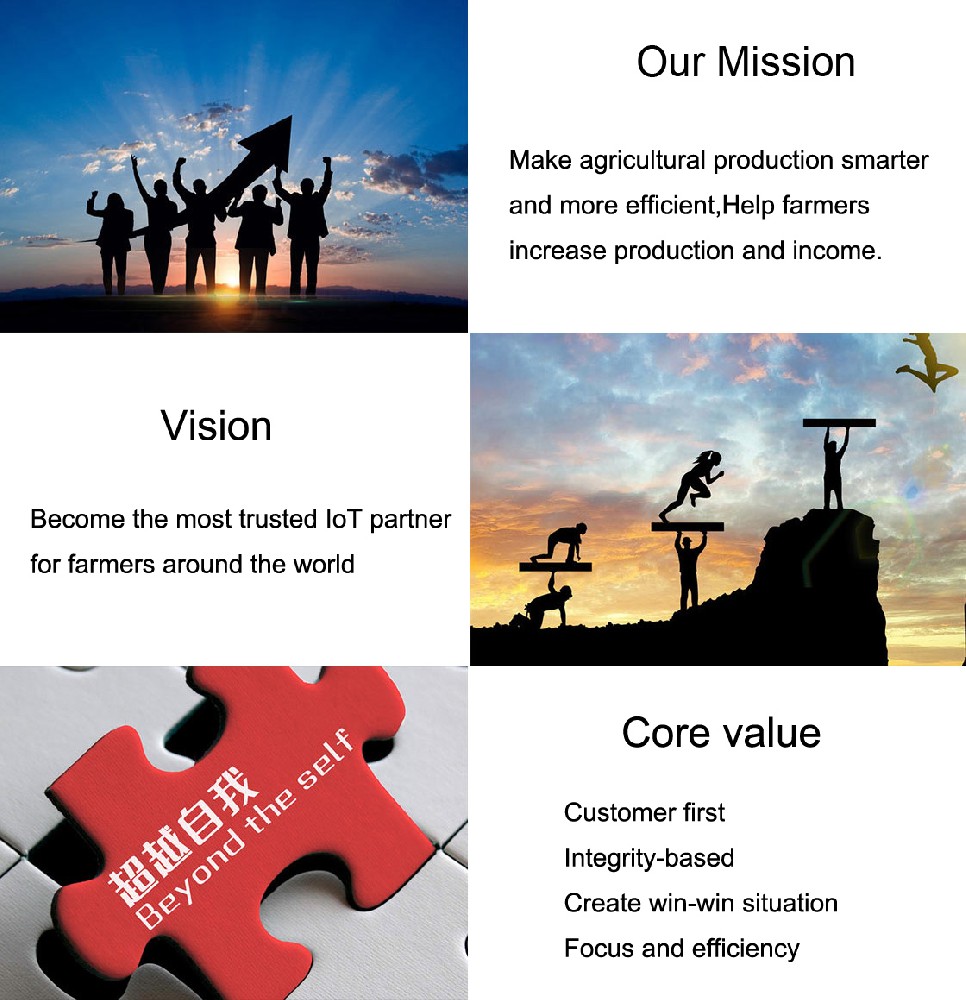 We uphold the core values of "solving problems for enterprises and creating value for partners", and take "honesty, tolerance, innovation, and service" as the corporate spirit, and create value for customers through independent innovation and sincere cooperation.
About "Creating Value for Partners"
We believe that customers, suppliers, company shareholders, company employees and all units and individuals that have a cooperative relationship with themselves are our partners, and only through hard work can we continuously create value for customers, employees, partners, industry and society. In order to reflect their own value and achieve development and success.
About "wisdom, innovation, efficiency, service"
We believe that the only constant wisdom is change, being sentimental and righteous, dare to act, enlightened and open, entrepreneurial innovation, and efficiency are the guarantee of value creation. We will follow customer needs and continuously carry out product innovation and service improvement.
About "Integrity, Value, and Common Growth"
The company has always pursued the concept of "honesty, truth-seeking, dedicated service, and only seeking satisfaction", and is committed to providing all customers with the best product solutions and perfect services. Grow together with customers, employees, and partners.