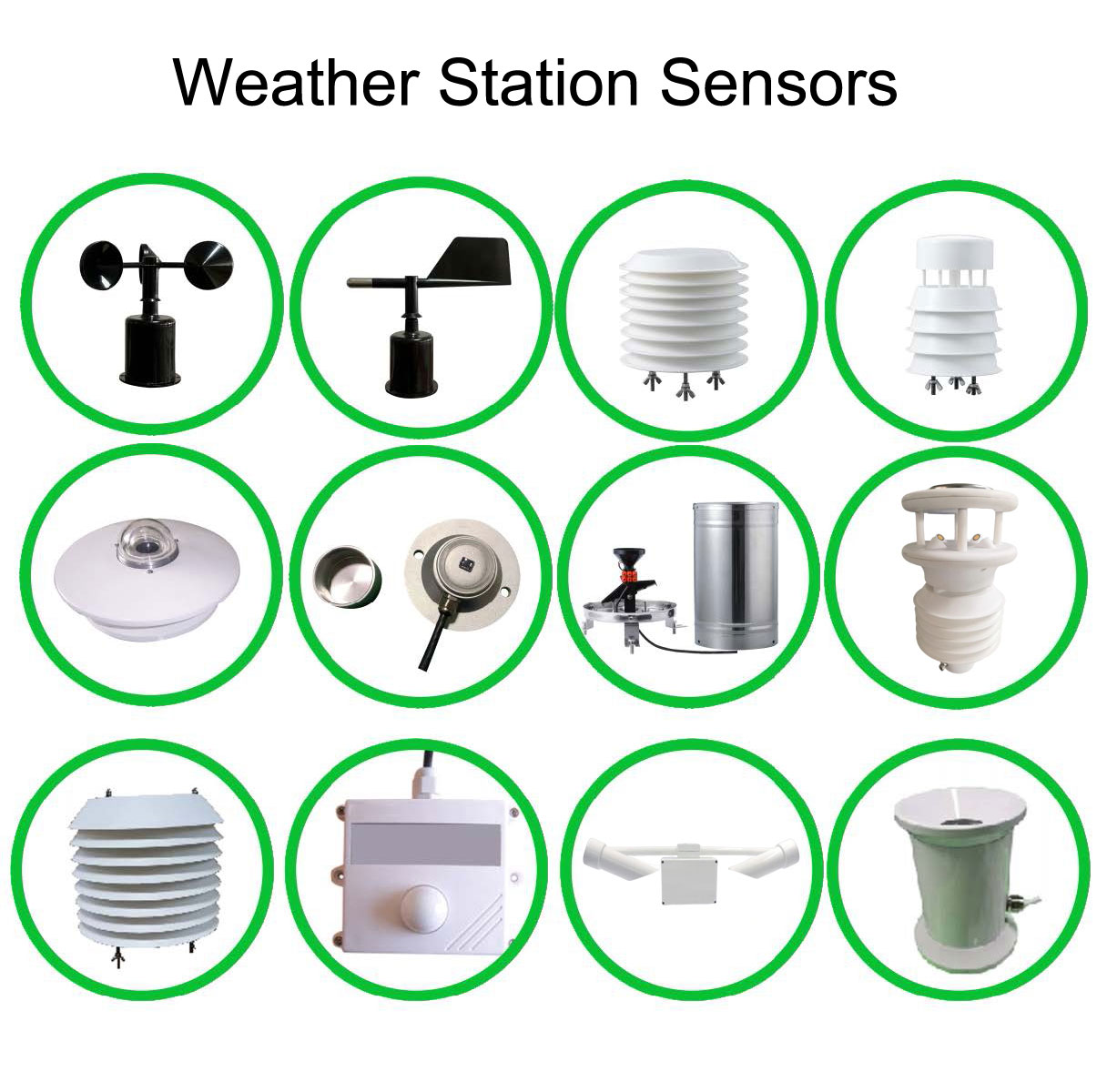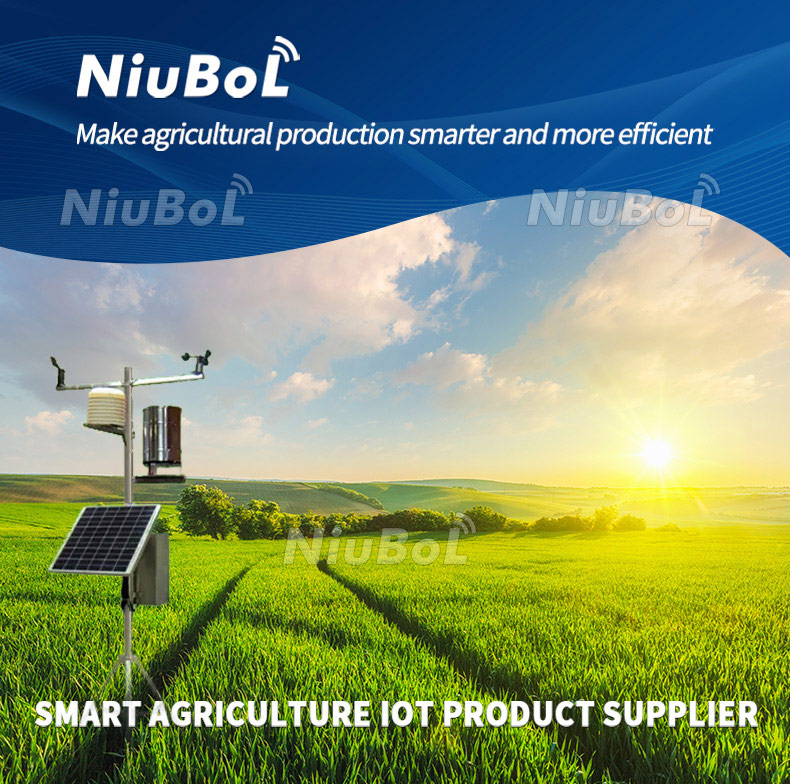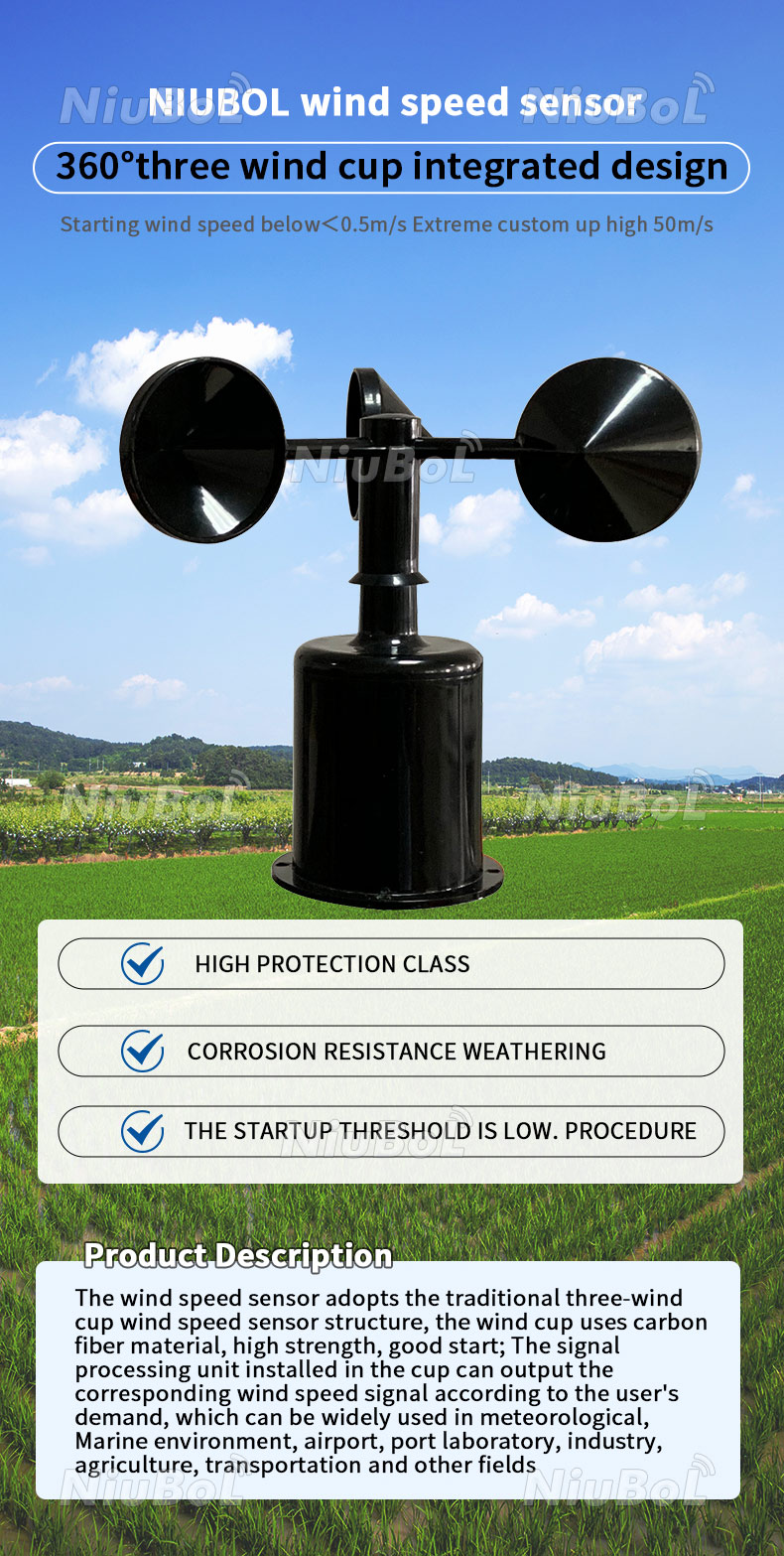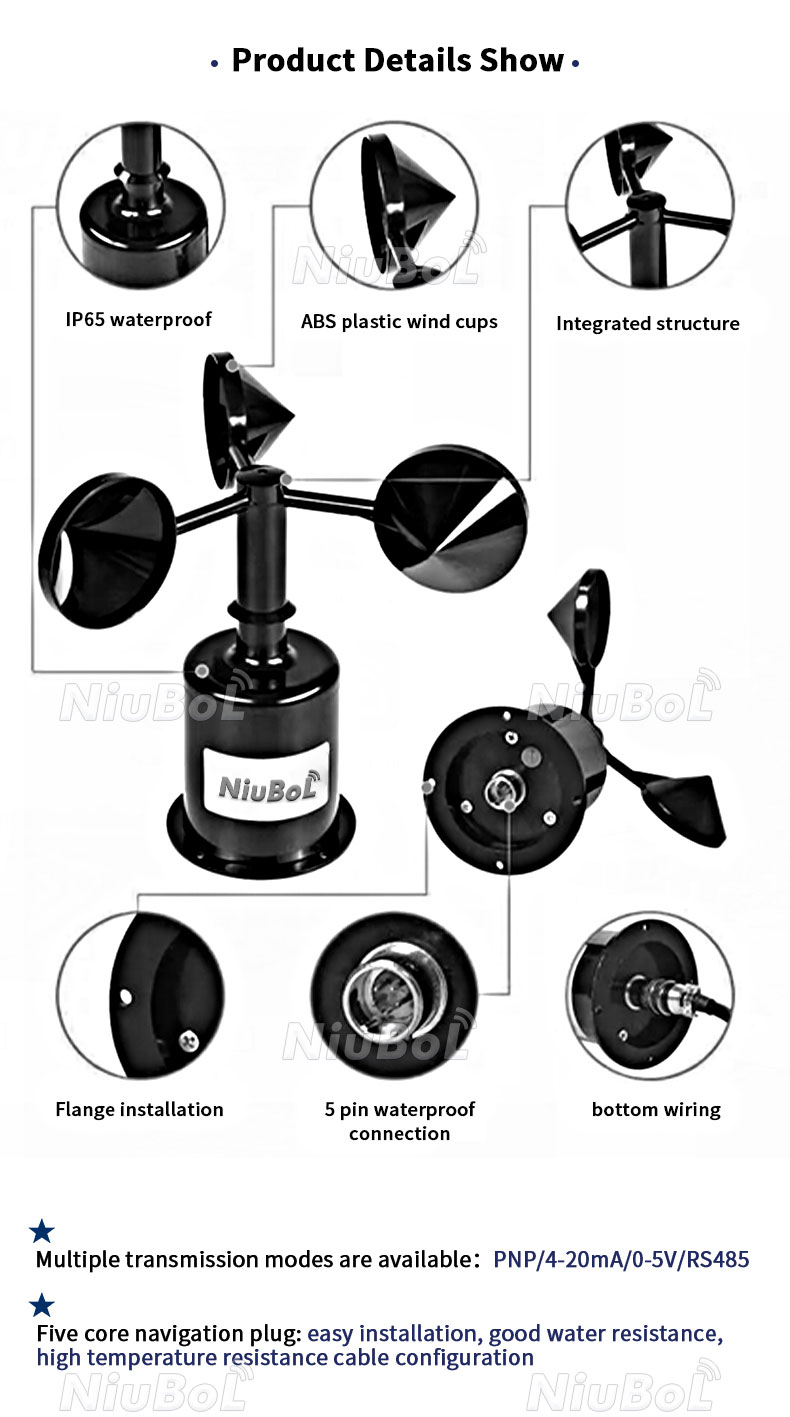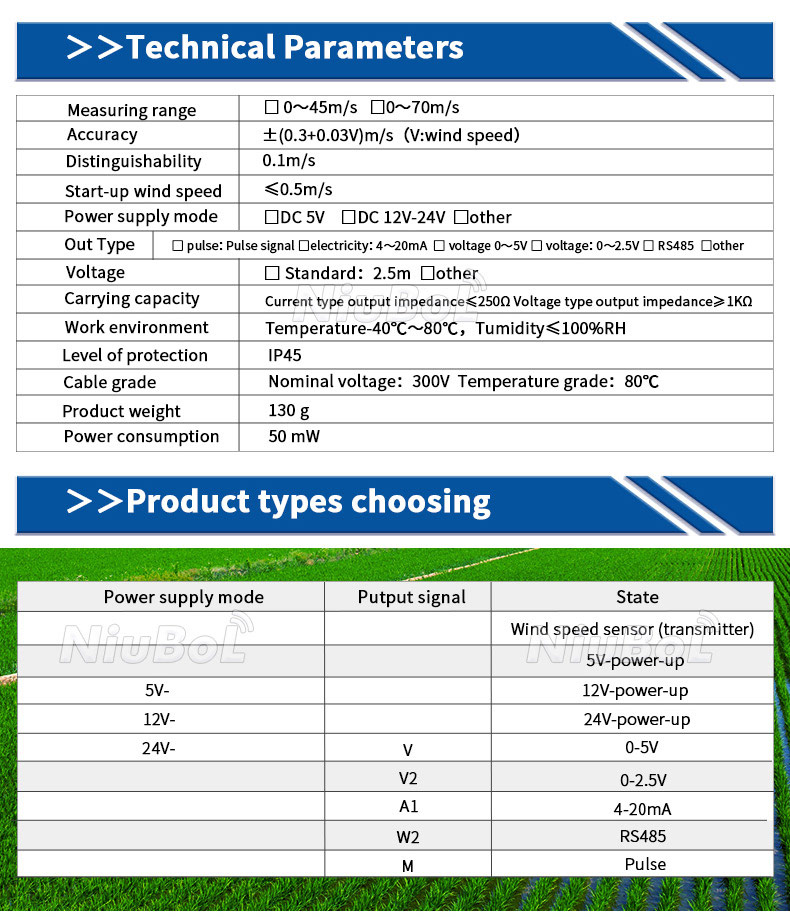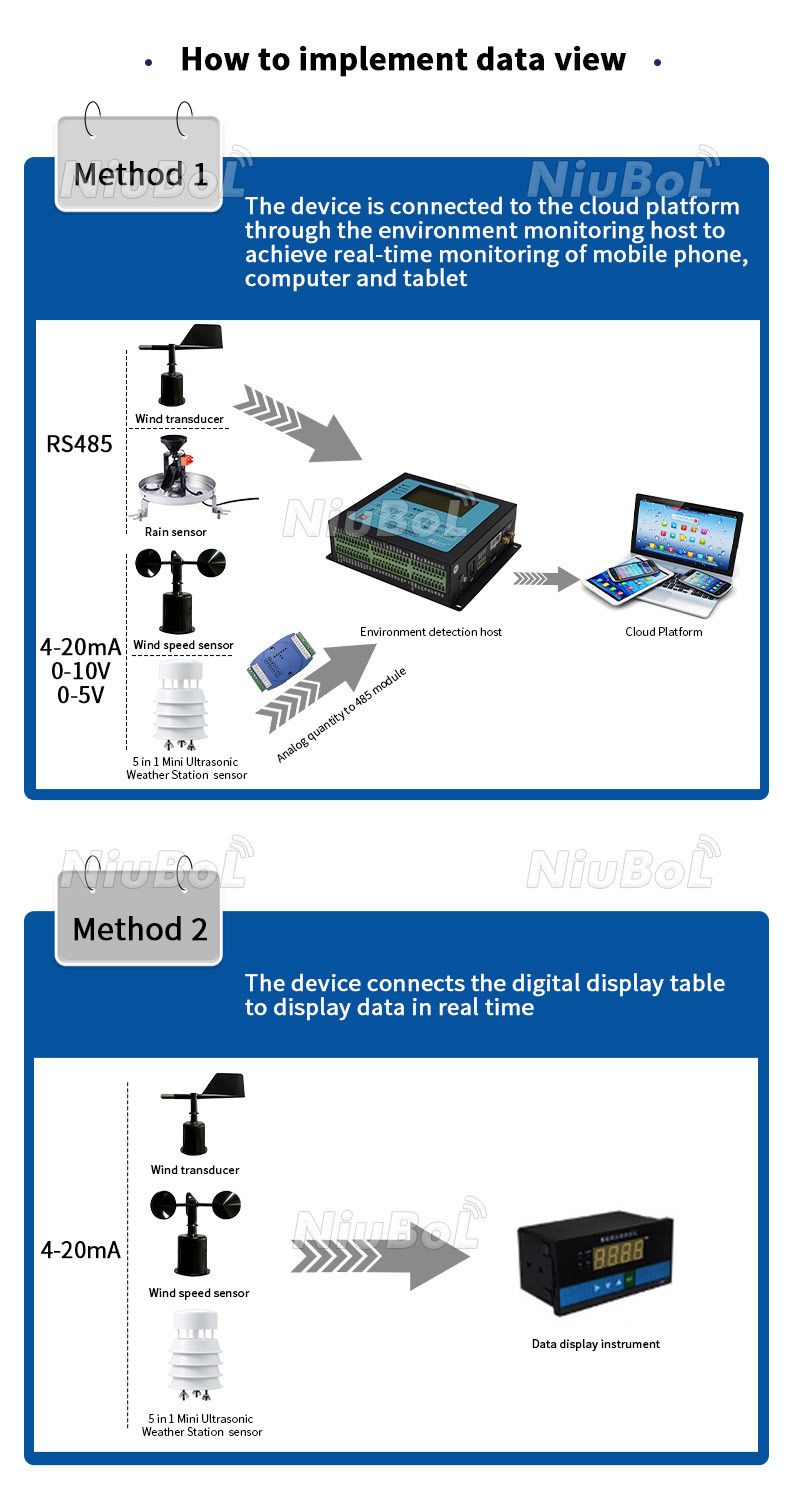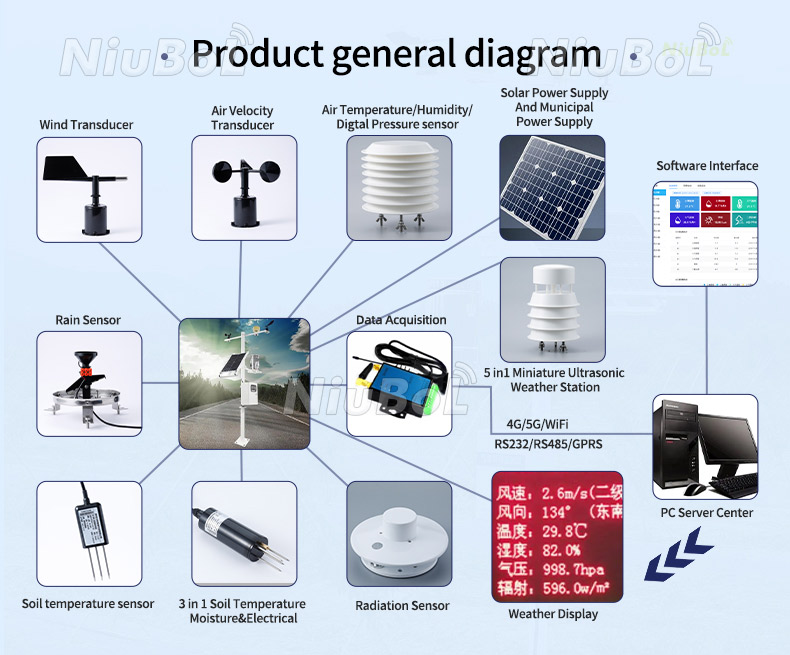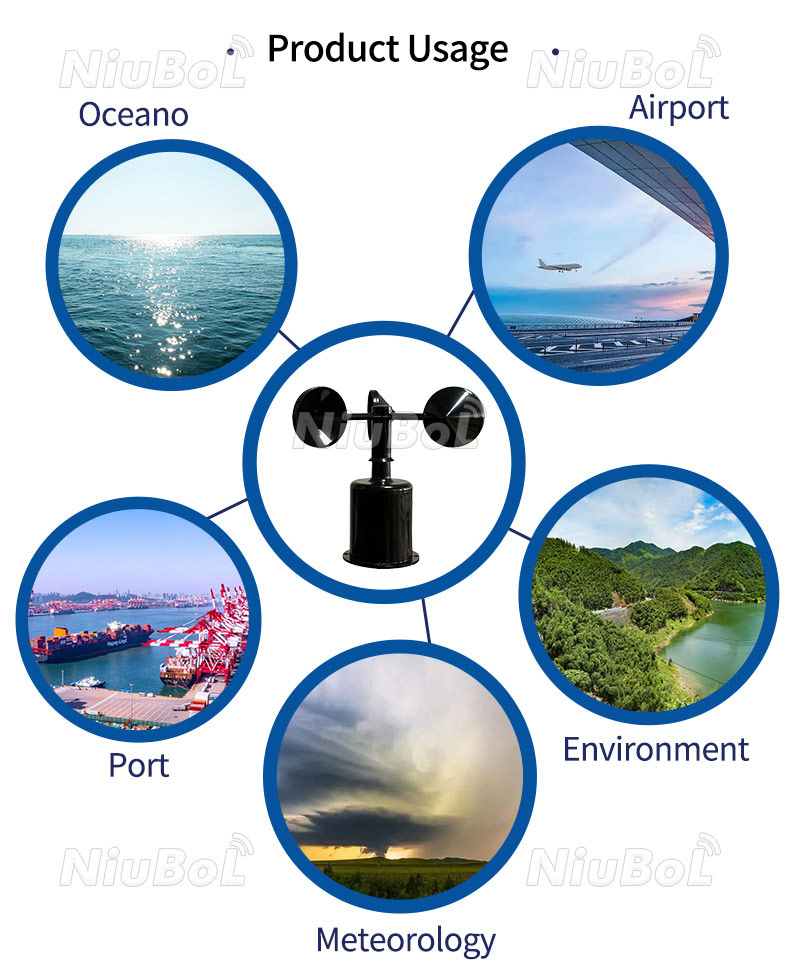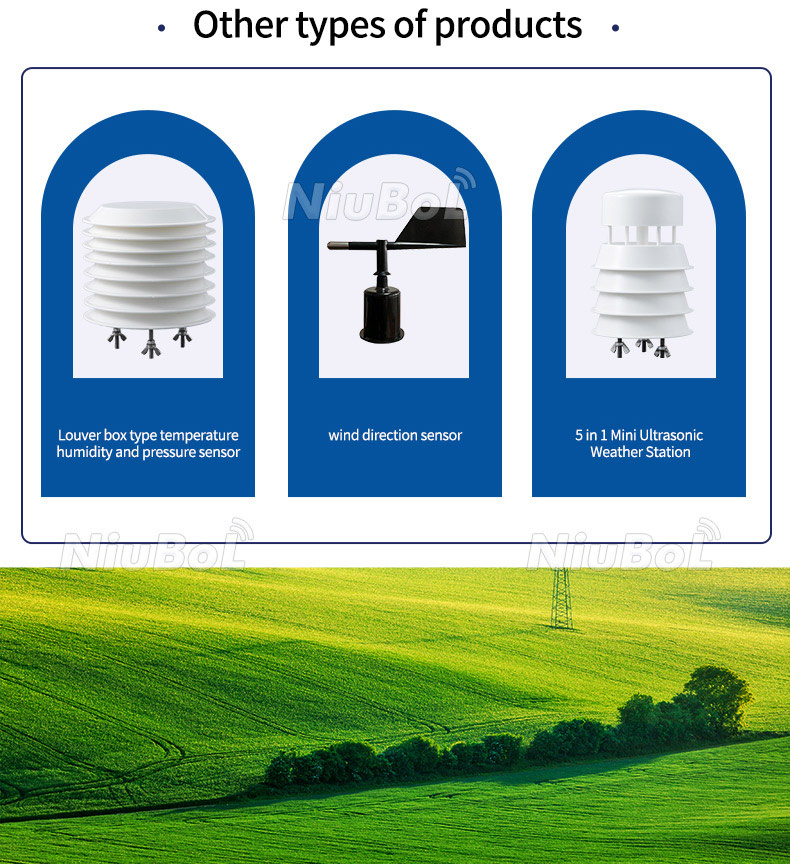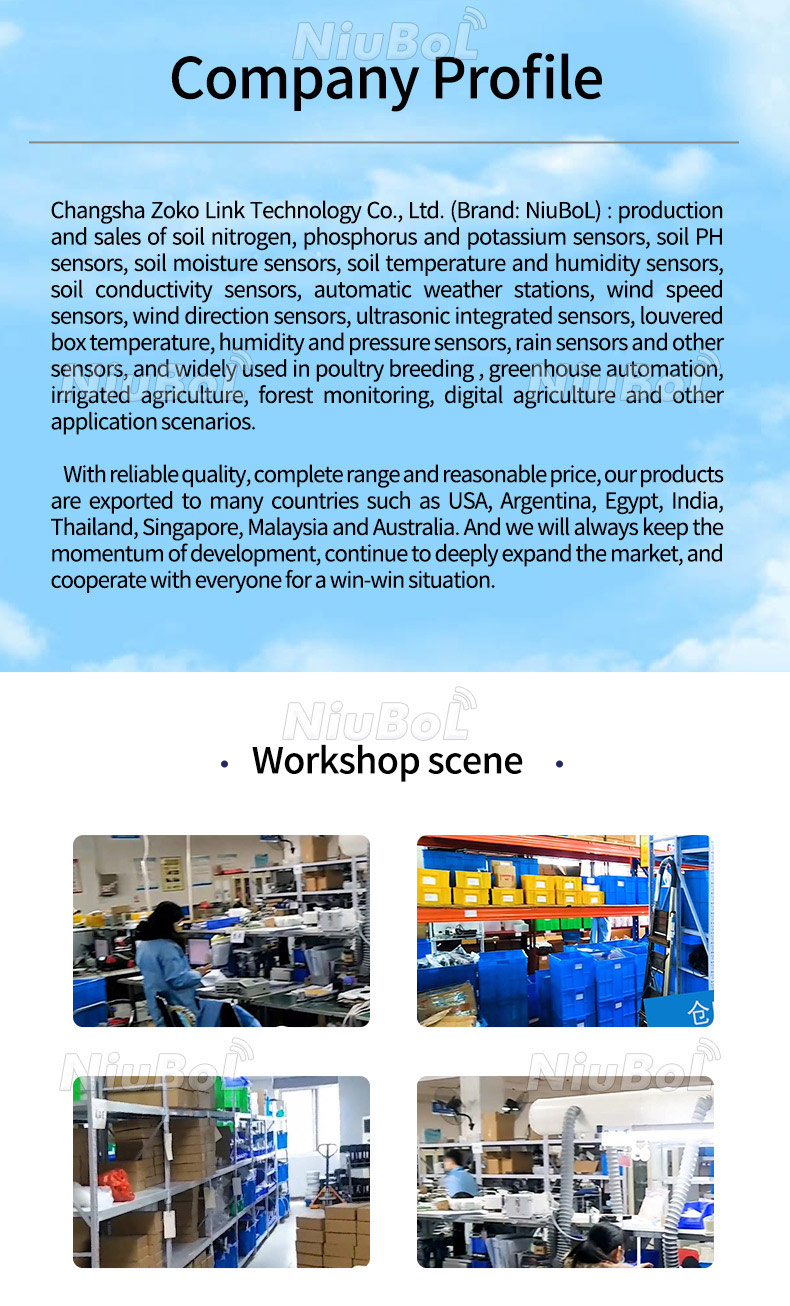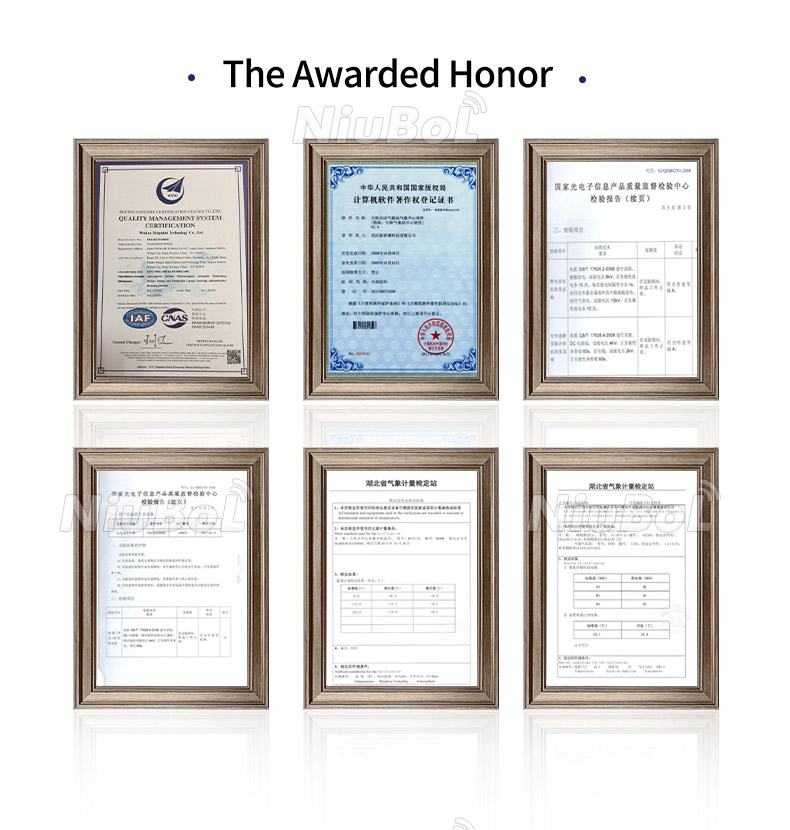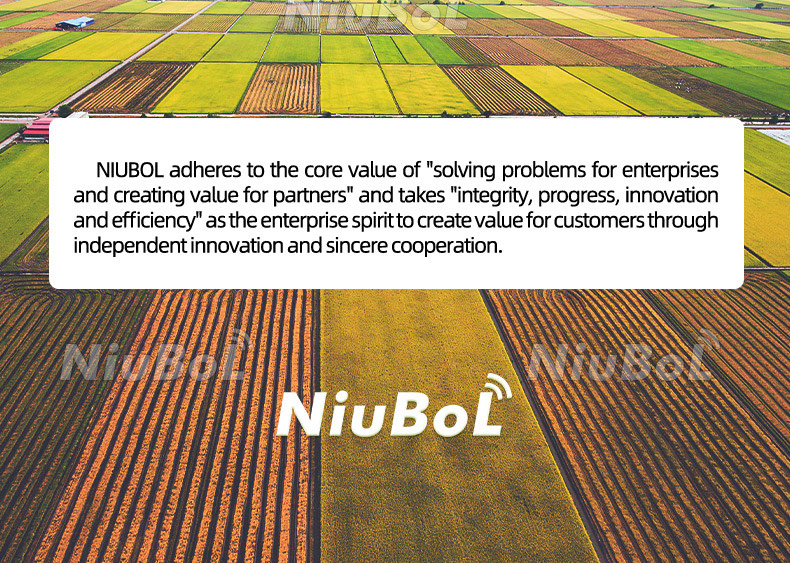 Product introduction:
The wind speed sensor adopts the traditional three wind cups wind speed sensor structure, the wind cups choose carbon fiber material, high strength, good start; the signal processing unit embedded in the cups can output the corresponding wind speed signal according to the user's needs, can be widely used in meteorology, marine, environment, airports, ports, laboratories, industry and agriculture and transportation and other fields.
Instruments that measure the direction and magnitude of the wind, also known as wind speed and direction sensors, are widely used in meteorological monitoring.
Wind speed sensor is a kind of sensor that can continuously measure the wind speed and wind volume (wind volume = wind speed x cross-sectional area) size.

The more common wind speed sensor is the wind cup type wind speed sensor, first invented by Rubenson in England. The sensing part is composed of three or four conical or hemispherical empty cups.

The hollow cup shell is fixed on a trigonal star-shaped bracket at 120° to each other or on a cross-shaped bracket at 90° to each other, with the concave surfaces of the cups arranged in one direction and the whole cross-arm frame fixed on a vertical rotation axis. At present, there are more wind cup type wind speed sensors on the market.

About the material currently on the market more products are made of two kinds of materials, one is ordinary ABS plastic material, the other is polycarbonate material.

In the choice of wind speed sensor, we recommend that you choose polycarbonate material products, the main reasons are as follows:

Temperature resistance: polycarbonate material has excellent resistance to high and low temperatures, no deformation of the material, and stable strength. And ordinary ABS plastic poor resistance to high temperature, high temperature deformation easily, low temperature easy to become brittle.

Weathering resistance: Polycarbonate material is a thermoplastic engineering plastic with excellent performance and long-term weathering resistance. Ordinary ABS plastic is prone to discoloration and degradation under the action of ultraviolet light in the long term.

Weather resistance: Polycarbonate materials have outstanding impact resistance and good dimensional stability. And ordinary ABS plastic weather resistance is poor, after six months outdoors, the impact strength will drop 50%.

Second, about the details from the details of the product quality.

Wind speed sensors generally work outdoors, the outdoor environment is harsh, may encounter rain and snow at any time, bearing brim can be rain and water, protection level increased, more stable work performance, and no bearing brim products, in the rain and snow is easy to seepage, causing damage to the circuit board.

The three-cup wind speed sensor is compact and lightweight, easy to carry and assemble, the three-cup design concept can effectively obtain wind speed information, the shell is made of polycarbonate composite material, and a variety of output modes can be selected at will.

The three-cup wind speed sensor adopts cutting-edge product design, with bottom outlet and side outlet, and the bottom outlet has higher performance of rain and snow resistance. The device adopts polycarbonate environmental protection shell, completely overcome the shortcomings of common plastic easy aging. The cable connection is designed with waterproof pair of plug wires, which is convenient to connect and avoid cable misconnection.
Tell us your requirements,Let's discuss more about your project,we can do more.