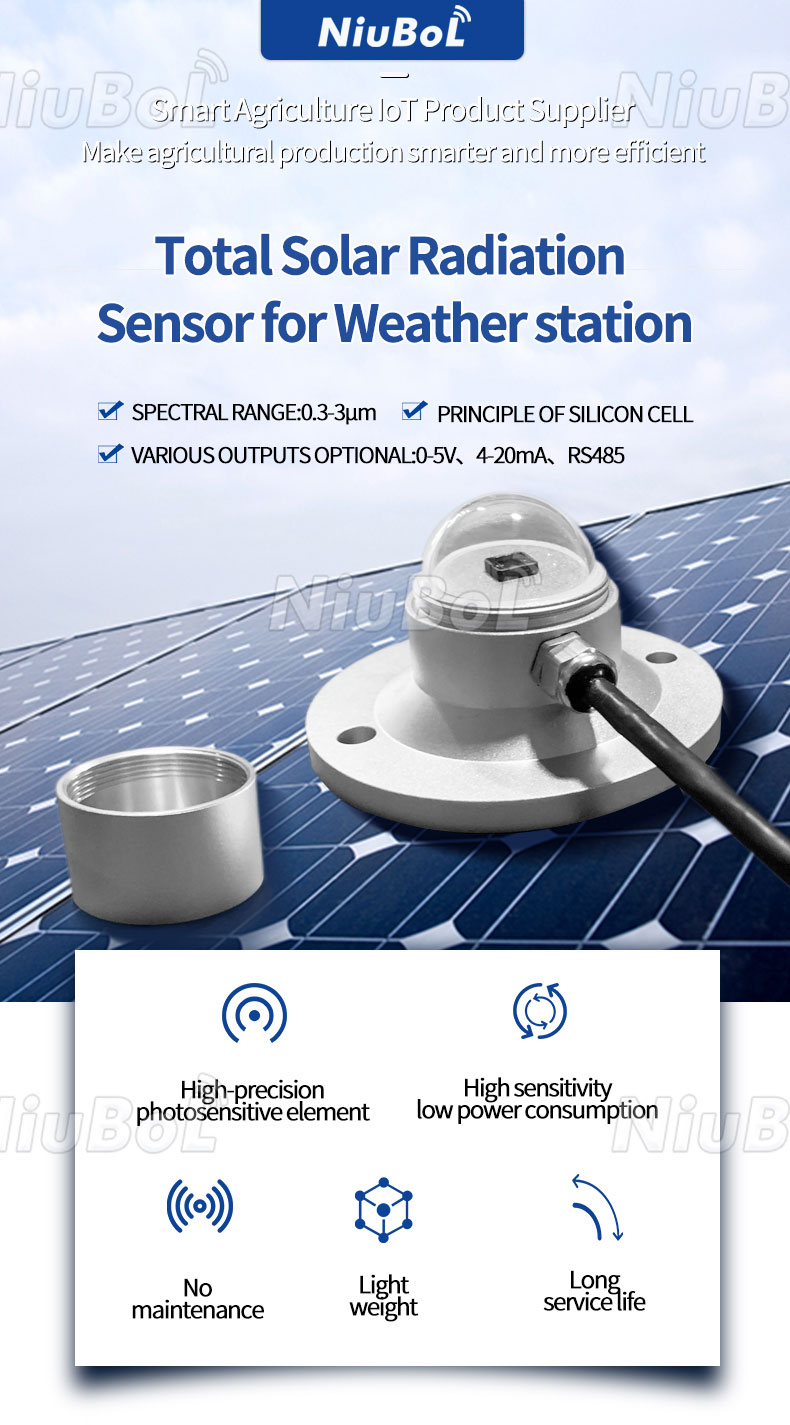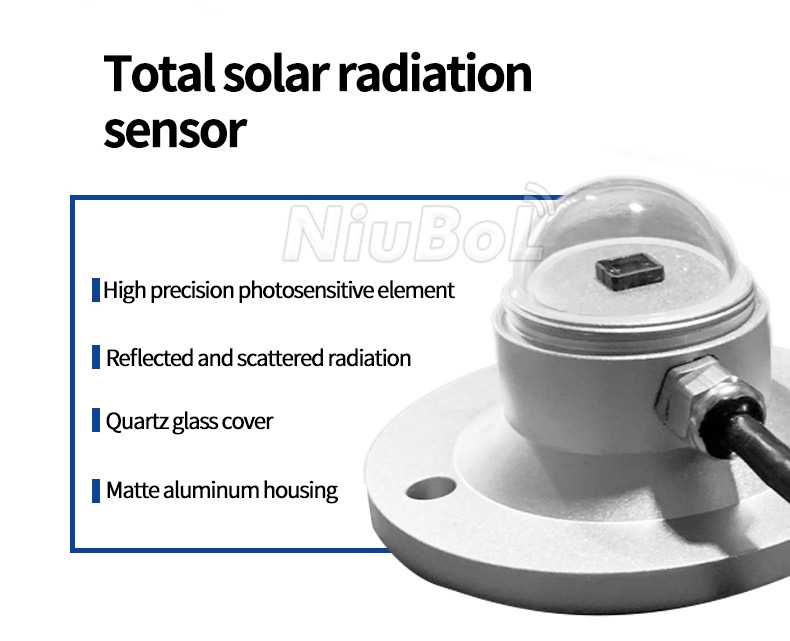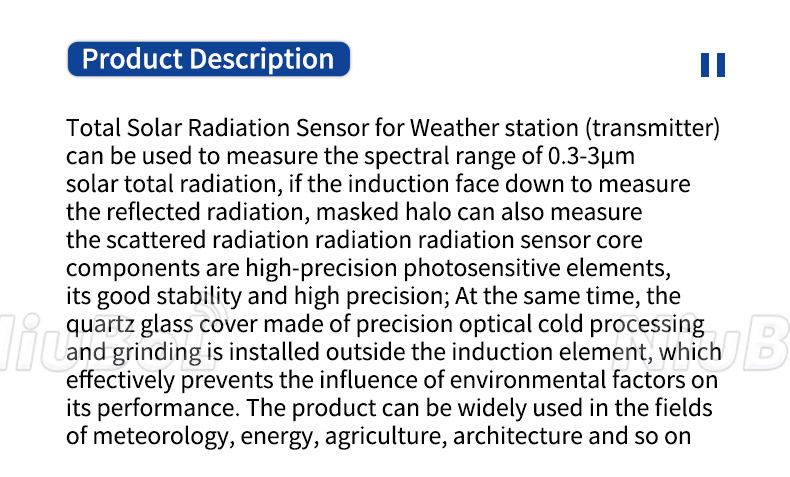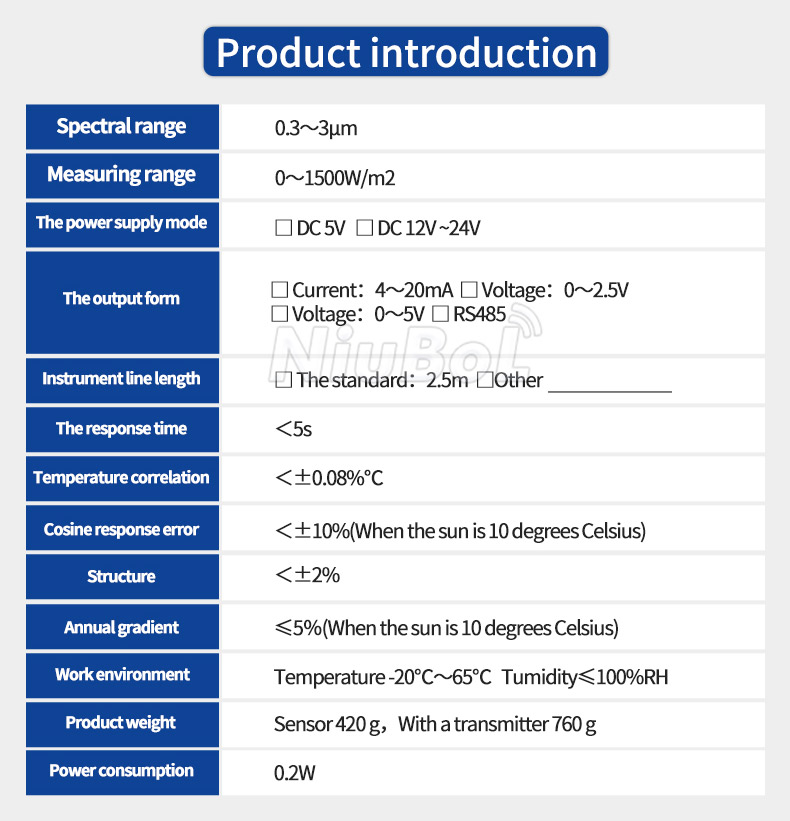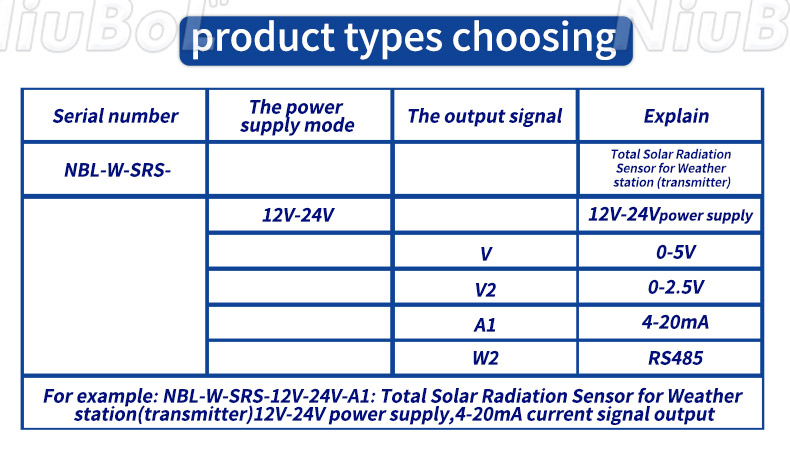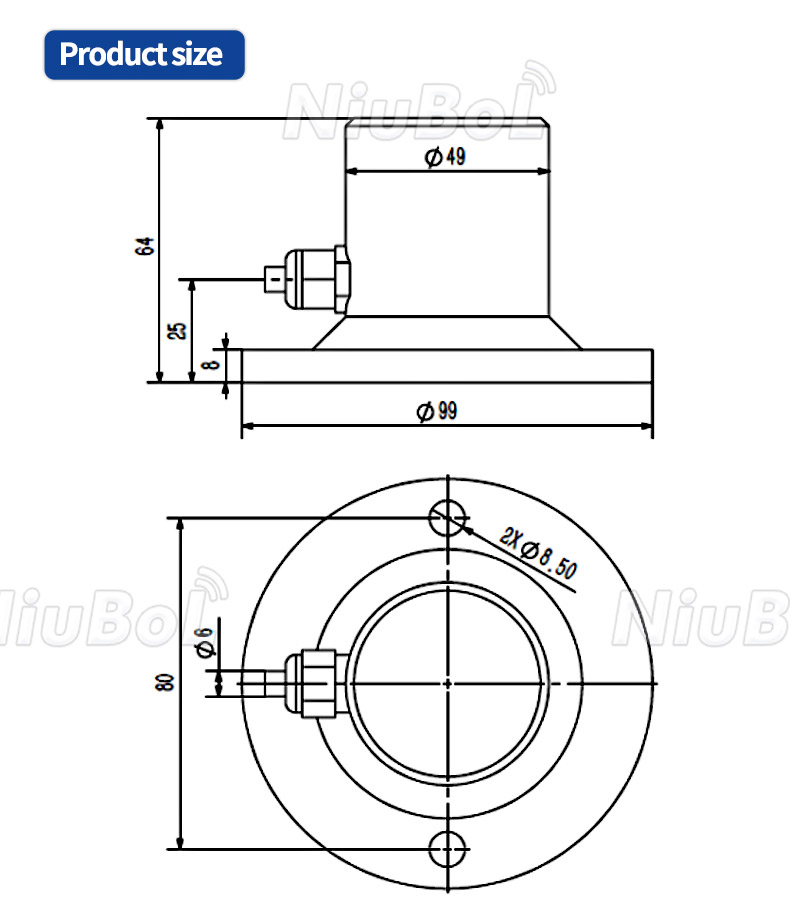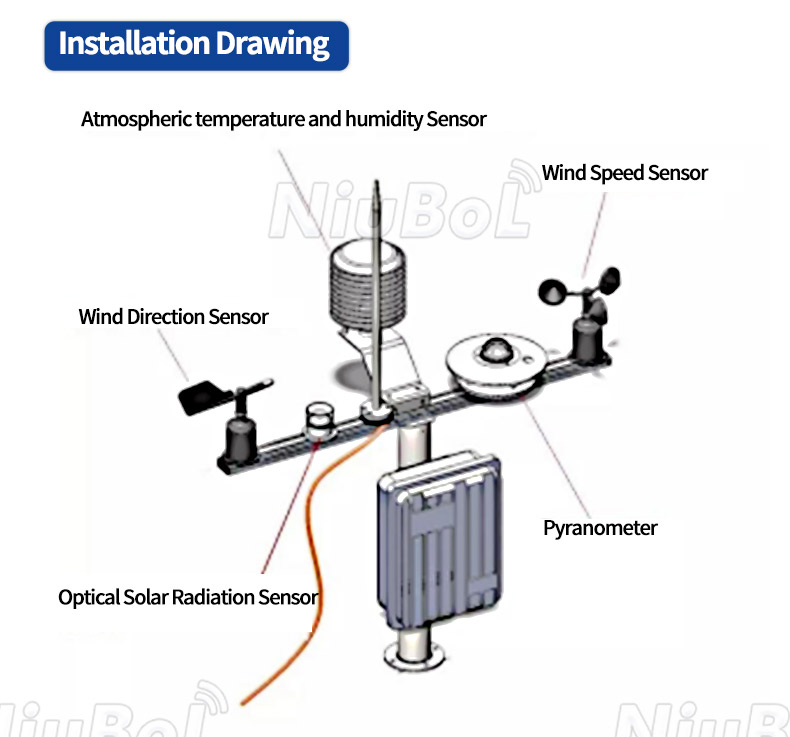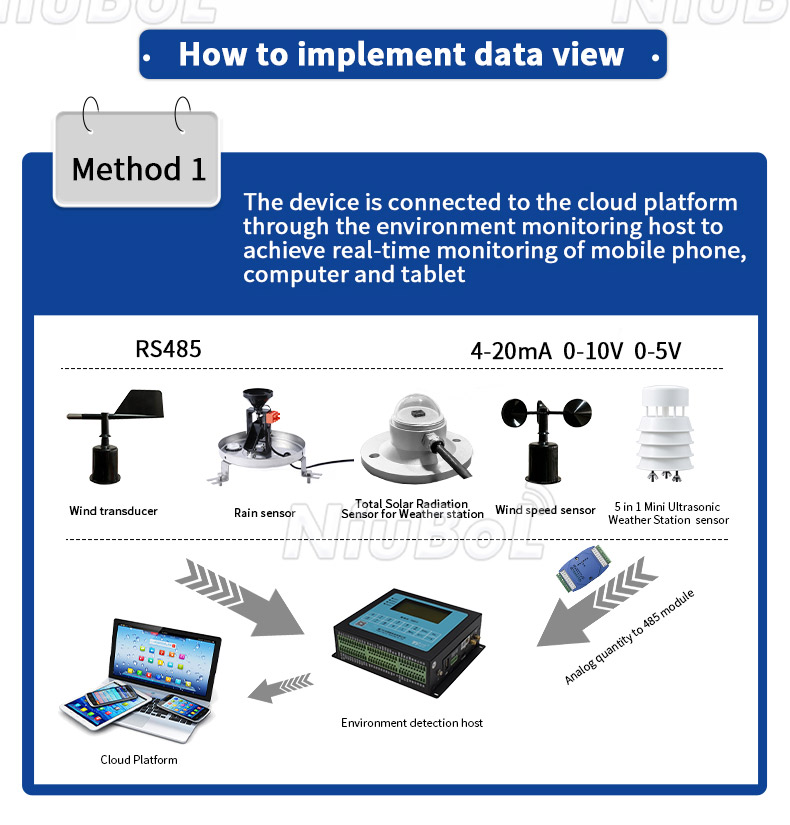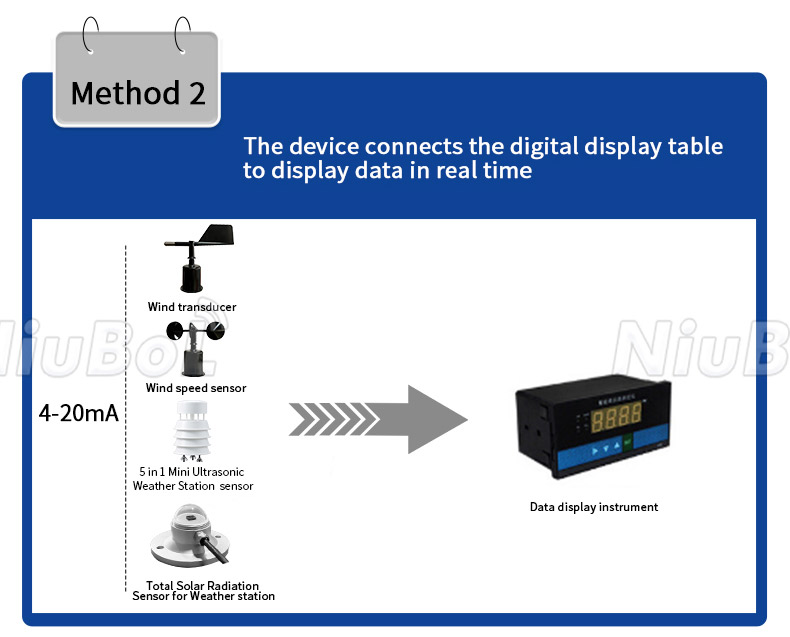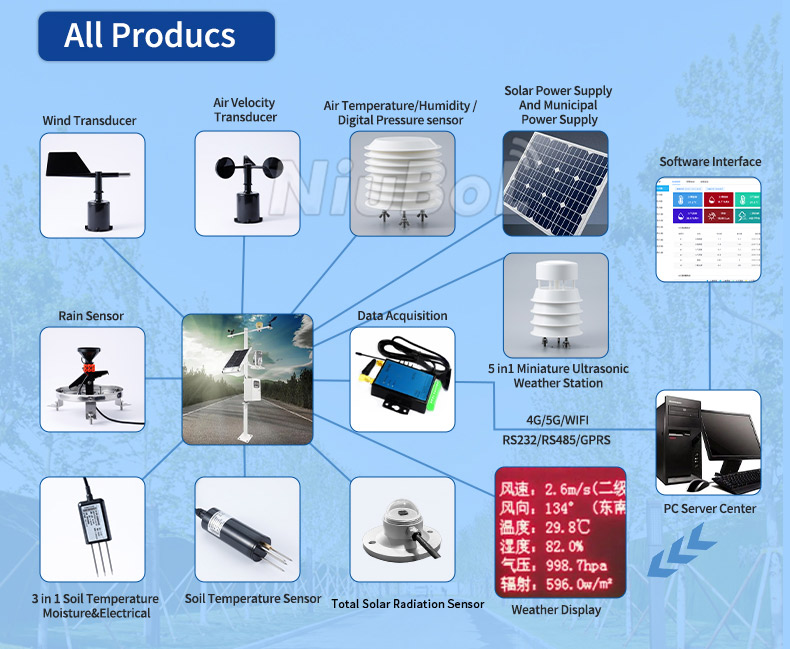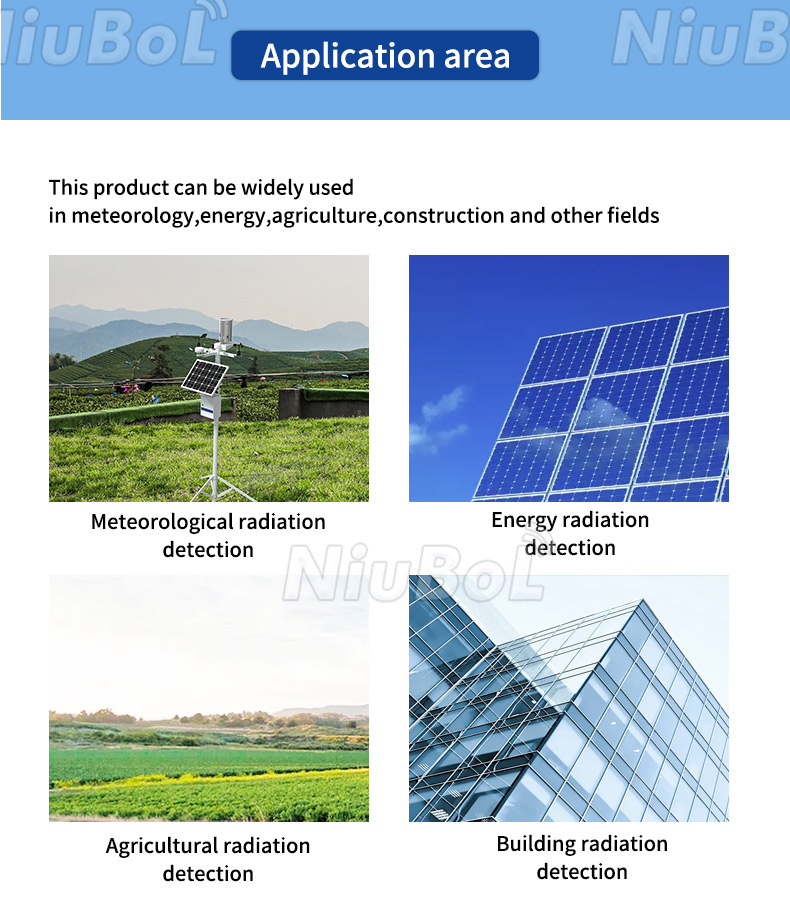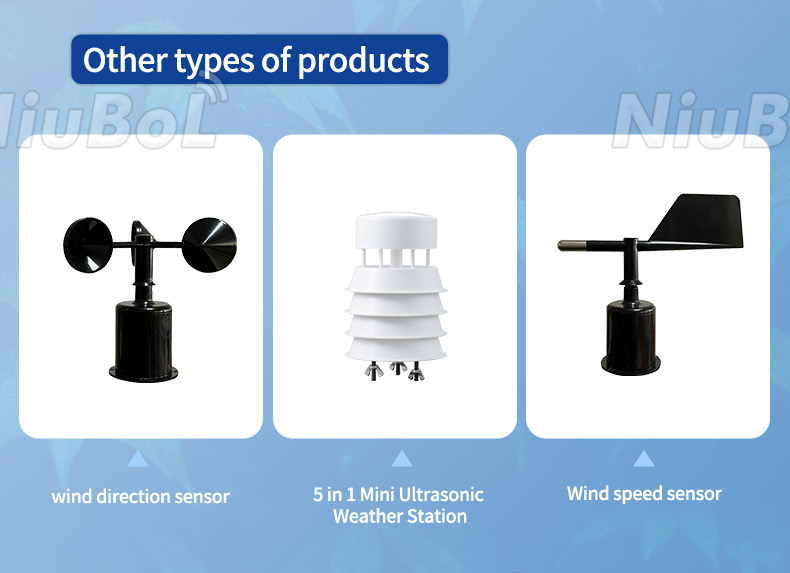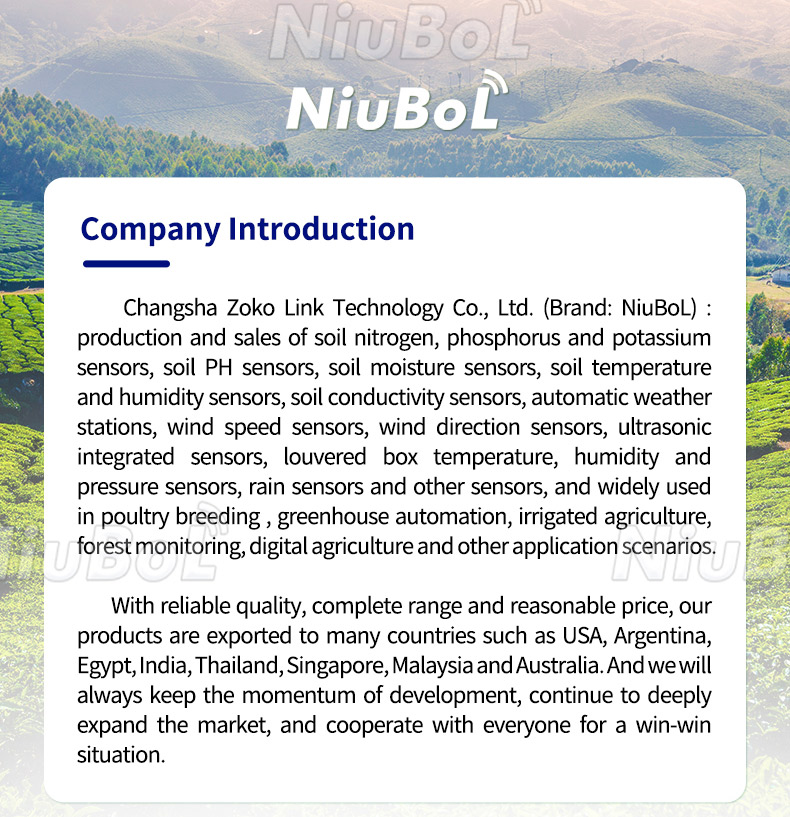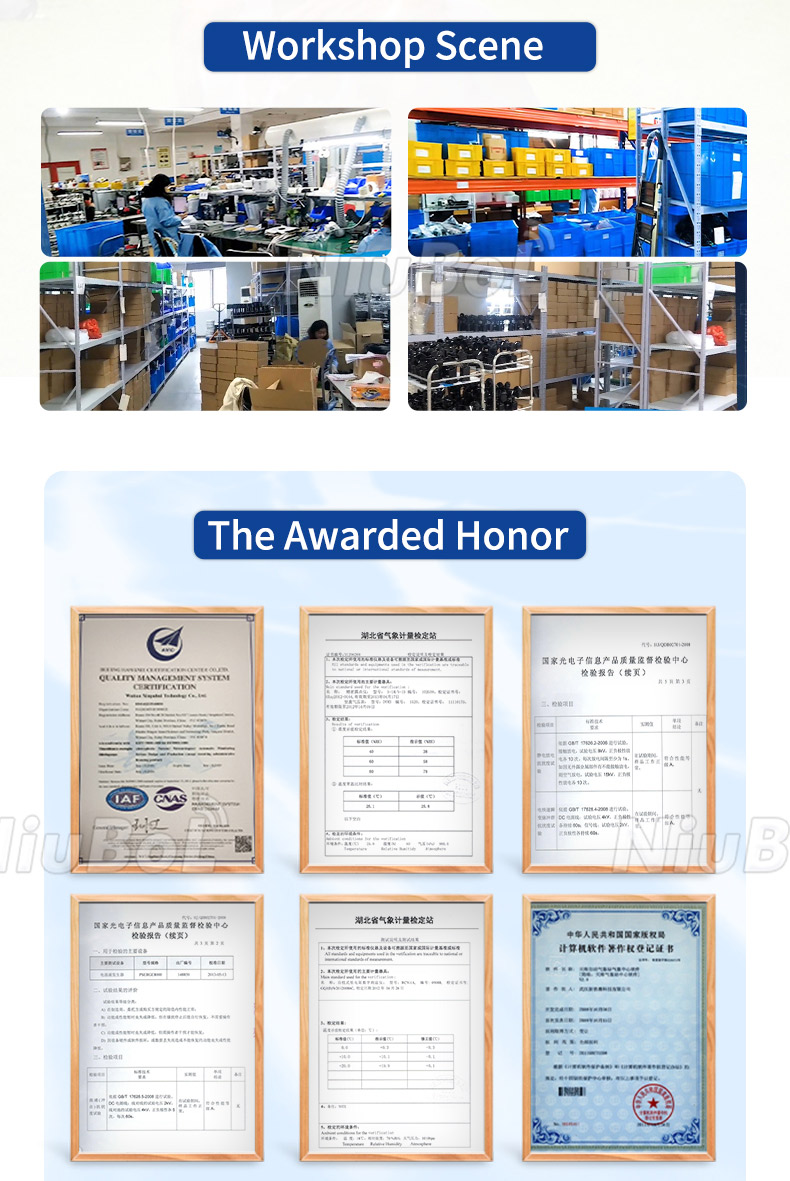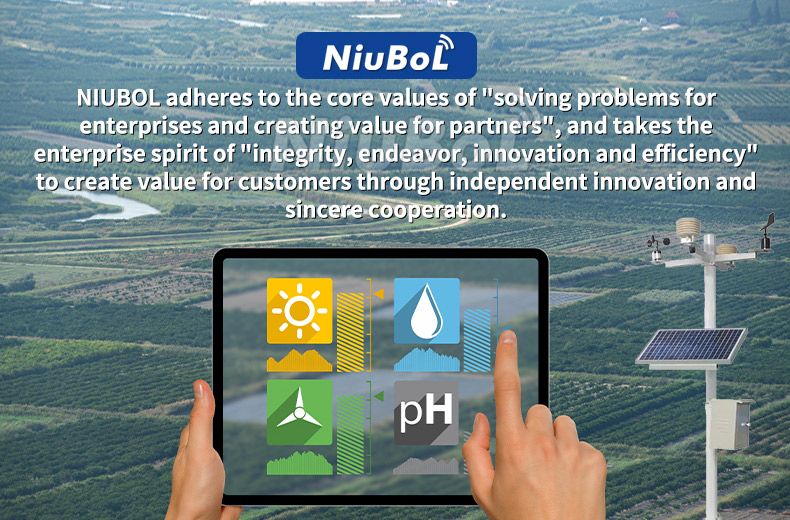 Simple total radiation sensor (transmitter) can be used to measure the spectral range of 0.3-3μm total solar radiation, if the induction side down can measure the reflected radiation, plus shading ring can also measure the scattered radiation.
Solar Radiation Sensor: The meter is used to measure the total solar TBQ radiation in the spectral range of 0.3-3μm, and can also be used to measure the solar radiation incident to the oblique surface, such as induction face down can measure the reflected radiation, such as adding a shading ring can measure the scattered radiation.otal solar radiation sensor is an important ground meteorological observation instrument.
The product can be widely used in meteorology, energy, agriculture, construction and other fields.
The function of a Pyranometer is to measure solar radiation, which refers to the total energy from the sun received at a particular location. It is widely used for the following purposes:
1. Solar resource assessment: Pyranometers are used to measure the intensity and distribution of solar radiation, aiding in the assessment of solar energy resources and their availability in a specific area. This information is crucial for the placement of solar panels, selection of solar power plant sites, and planning and designing solar energy projects.
2. Meteorological research: Solar radiation is an essential component of the Earth's climate system. Pyranometers provide long-term observations of solar radiation data, which are used in meteorological research, weather forecasting, and the development of climate models. They help reveal the relationships between solar radiation and climate change, seasonal variations, and geographical factors.

3. Agriculture and ecology: Solar radiation plays a vital role in crop growth and ecosystem functioning. Pyranometers are used to measure and monitor solar radiation levels in agricultural fields and ecosystems, providing insights into the light conditions of a particular region. This information supports agricultural production and ecological management.

4. Performance evaluation of solar equipment: Pyranometers are used to evaluate the performance of solar devices such as solar panels and water heaters. By measuring solar radiation, it is possible to determine the efficiency, energy output, and performance parameters of solar equipment, optimizing their design and operation.
In conclusion, Pyranometers play a significant role in solar energy utilization, meteorological research, agricultural production, and the evaluation of solar equipment. They provide accurate measurements of solar radiation, enabling us to better understand and harness solar energy resources.
Tell us your requirements,Let's discuss more about your project,we can do more.