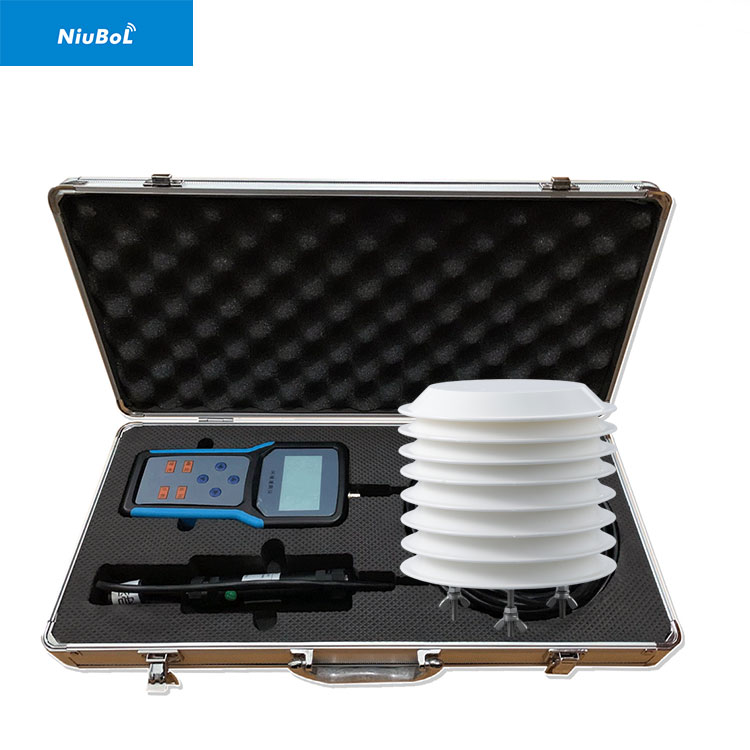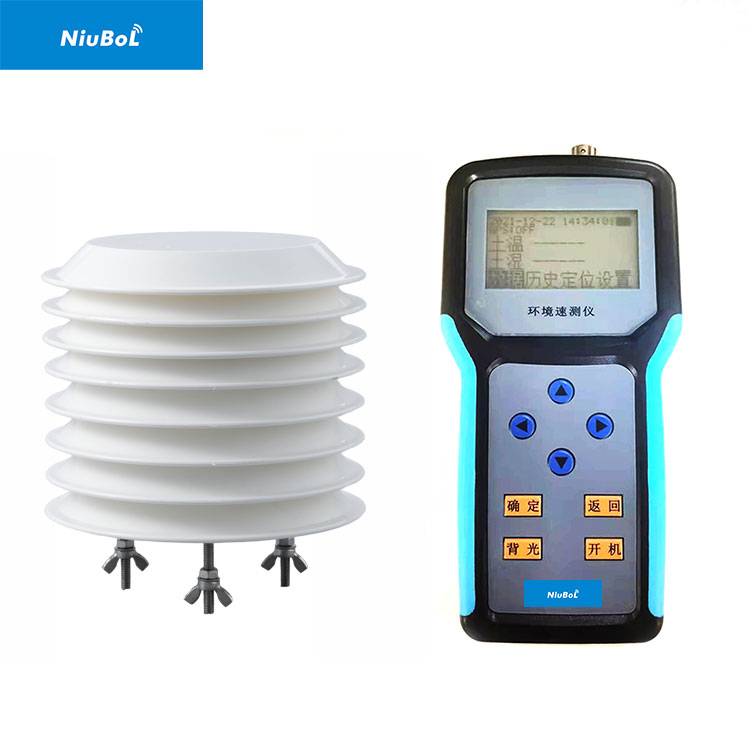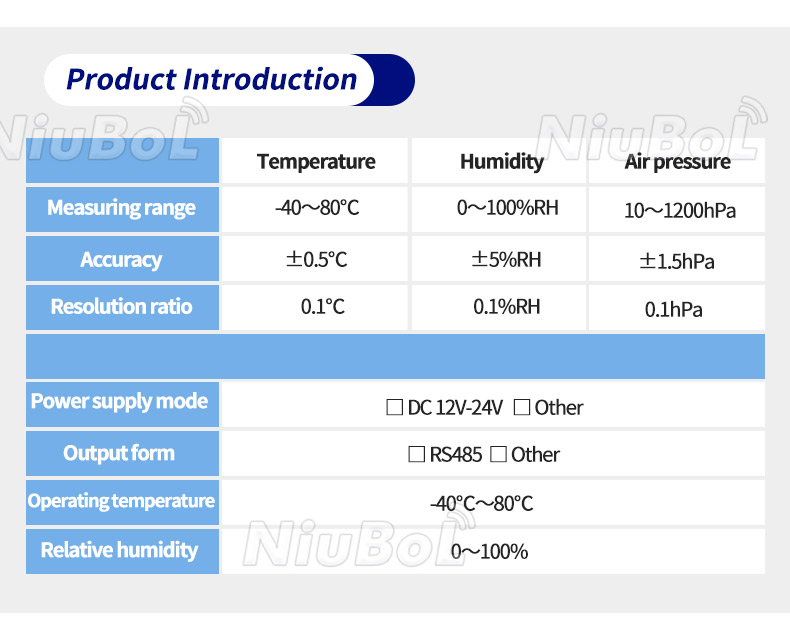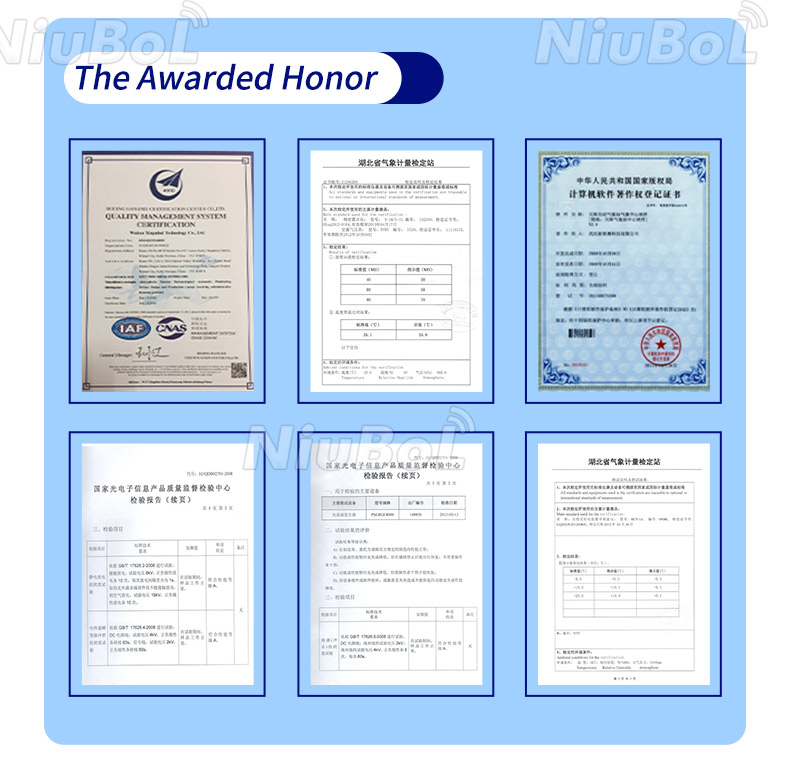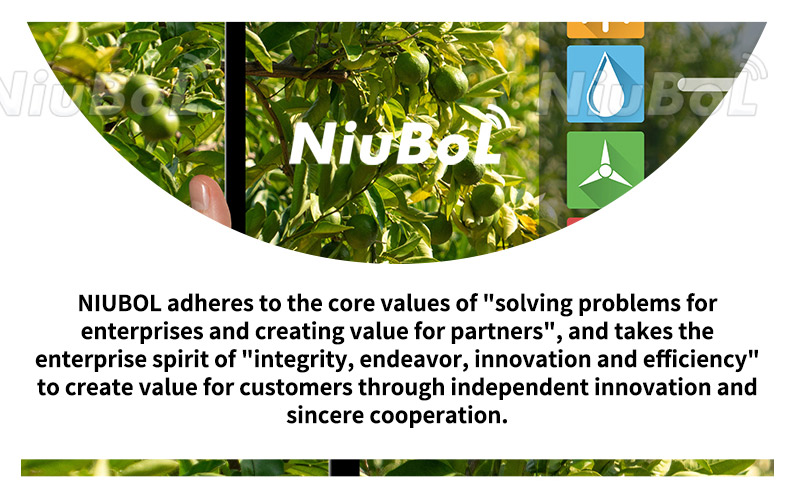 Hand-held Portable Atmospheric Temperature Humidity air pressure Test instrument technical parameter:

Temperature:
Measuring range: -40~80℃
Accuracy: ±0.5℃
Resolution: 0.1℃
Humidity:
Measuring range:0~100%RH
Accuracy:±5%RH
Resolution: 0.1%RH
Air pressure:
Measuring range: 10~1200hPa
Accuracy: ±1.5hPa
Resolution: 0.1hPa
Power :DC 12V-24V
output:RS485
Operating temperature:-40℃~80℃
Relative humidity:0~100%
Hand-held Portable Atmospheric Temperature Humidity air pressure meter Features:
1.128x64 large screen LCD display measurement parameters;
2. Large -capacity data storage, up to 40,960 meteorological data can be stored;
3. GM USB communication interface, convenient data download;
4. System language can be freely switched between English and Chinese;
5. Lithium battery power supply, low power design, long standby;
Range of applications:

temperature, humidity and pressure sensor is a fully digital detection, high-precision sensor. It is integrated with high-precision digital temperature, humidity and air pressure. It can accurately and quickly detect atmospheric temperature, atmospheric humidity and atmospheric pressure. The built-in signal processing unit can Output corresponding signals according to user needs, high-strength structure design can be accurately detected in harsh climate environment, can be widely used in meteorology, ocean, environment, airports, ports, laboratories, industry and agriculture and transportation and other fields.
Tell us your requirements,Let's discuss more about your project,we can do more.