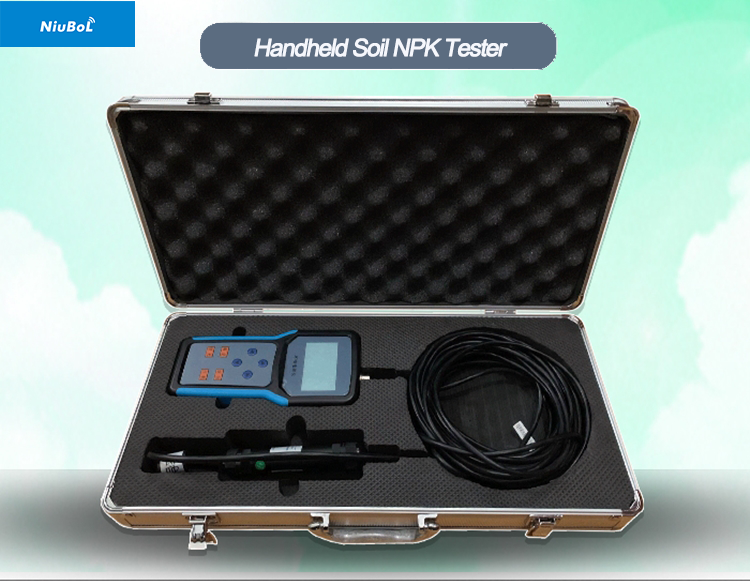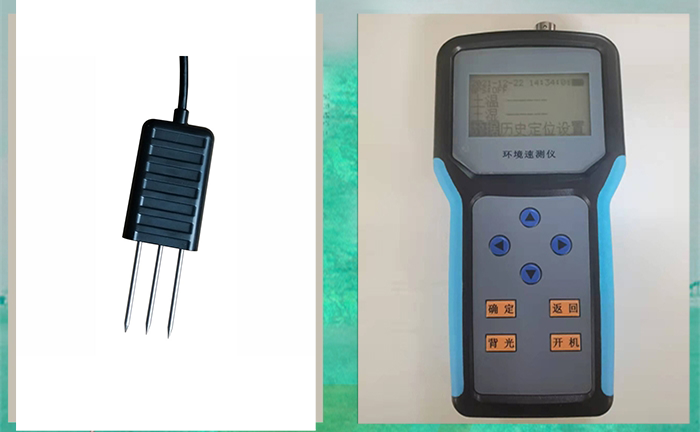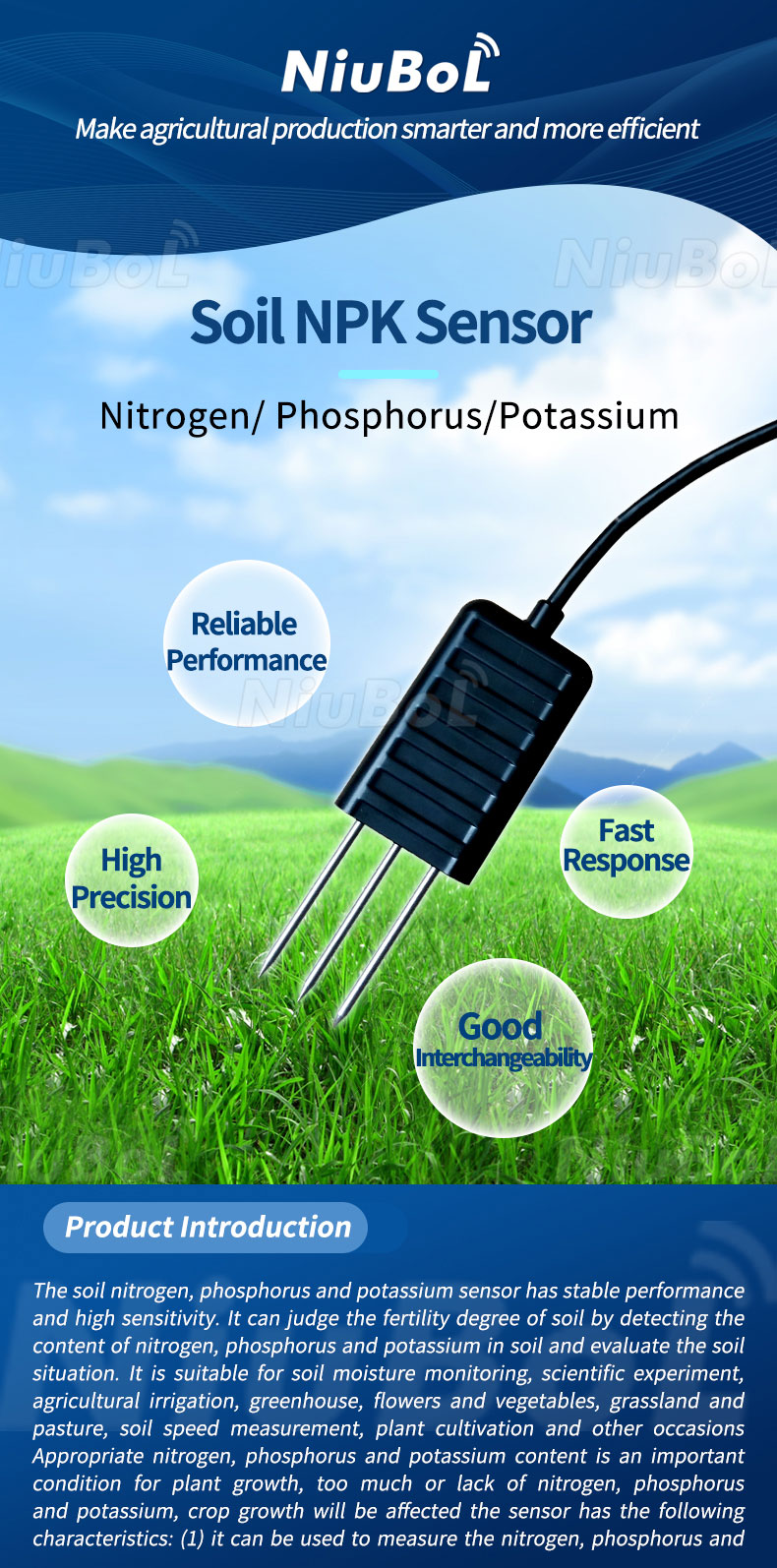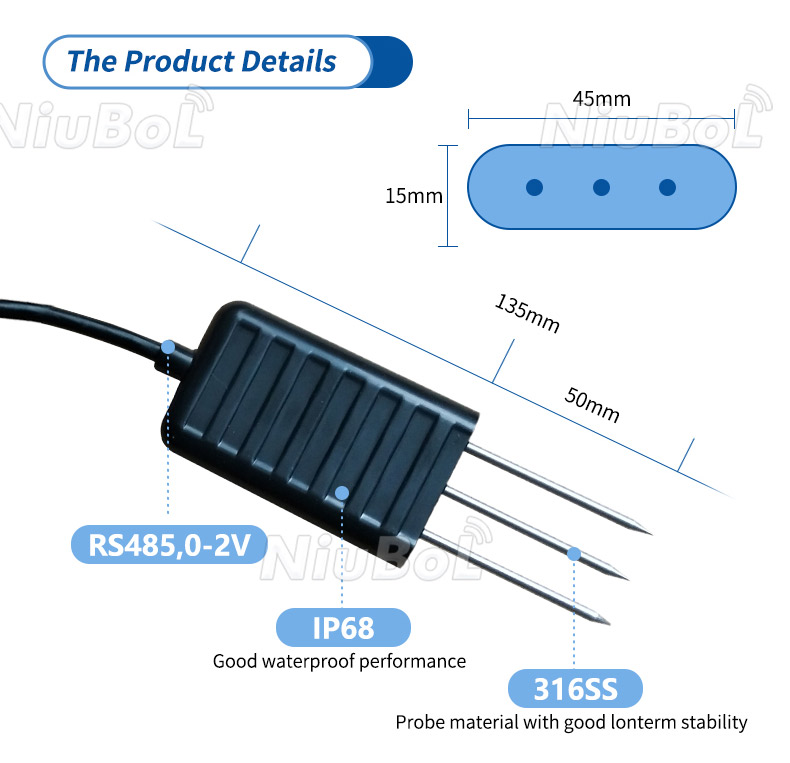 Product Showcase: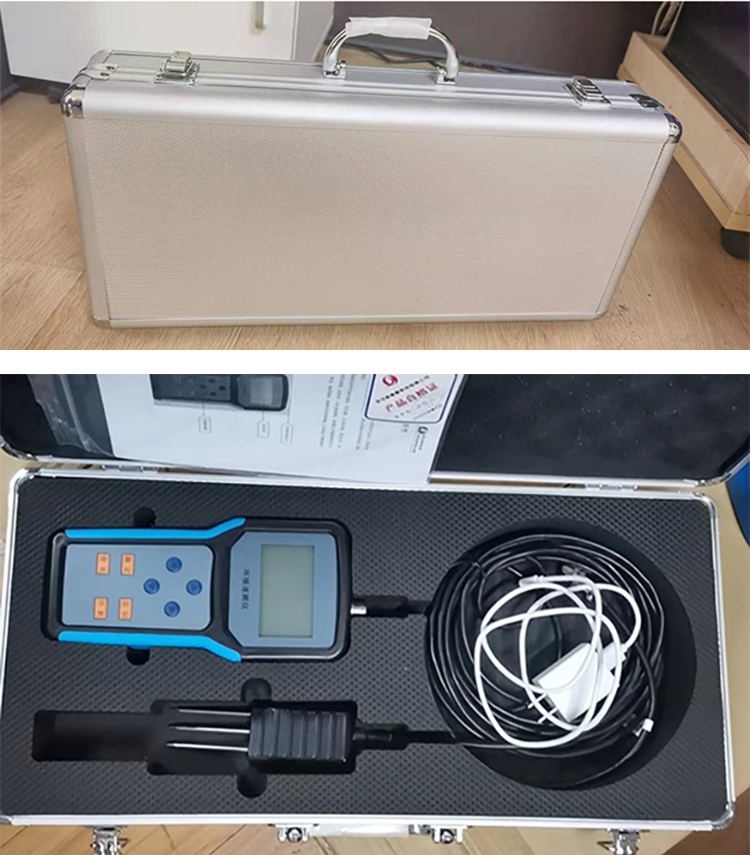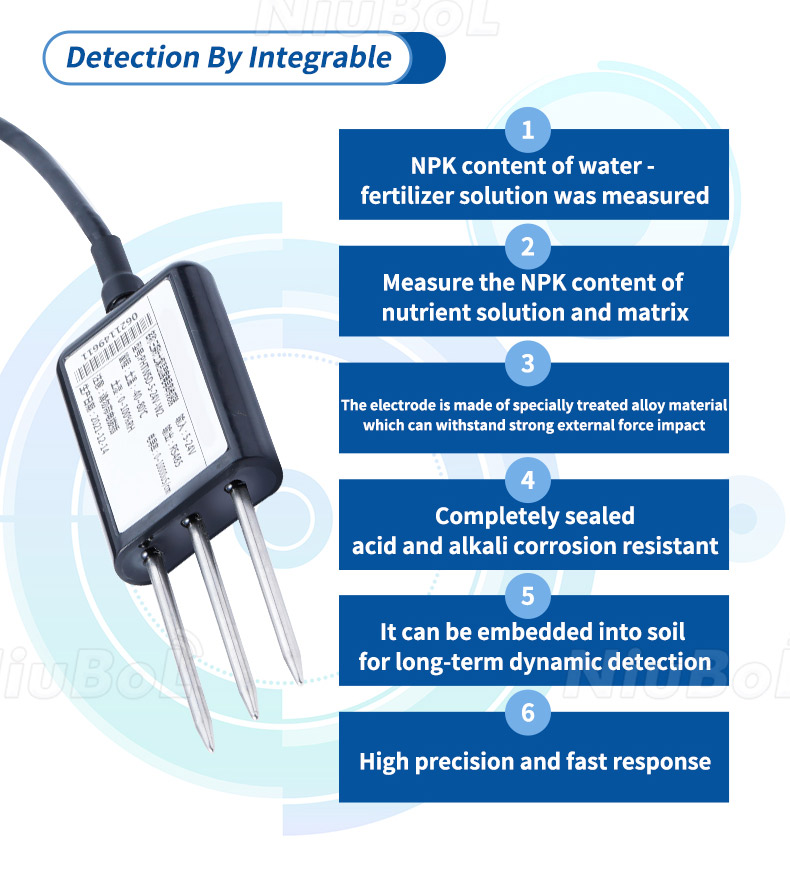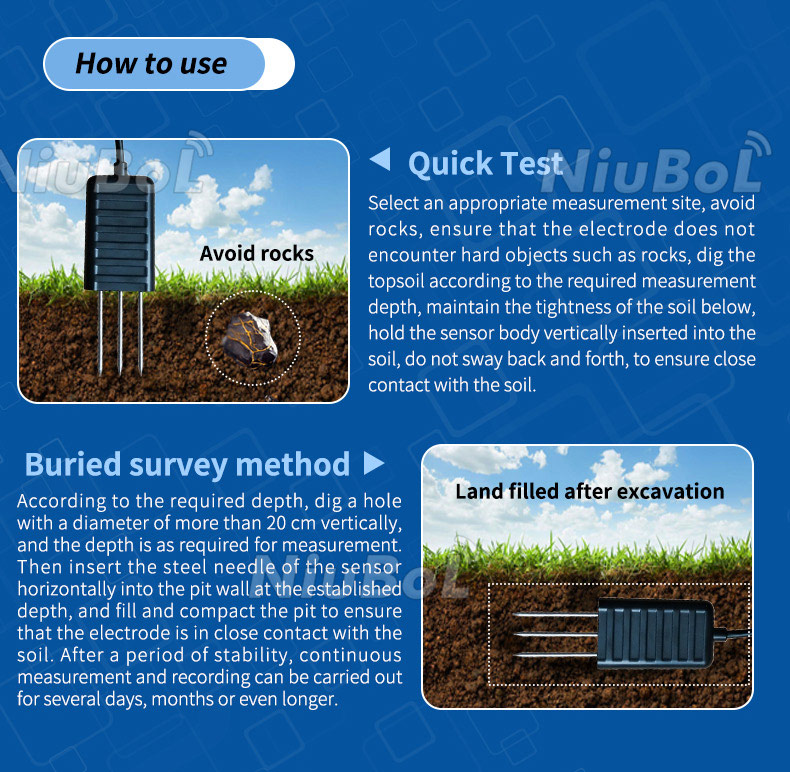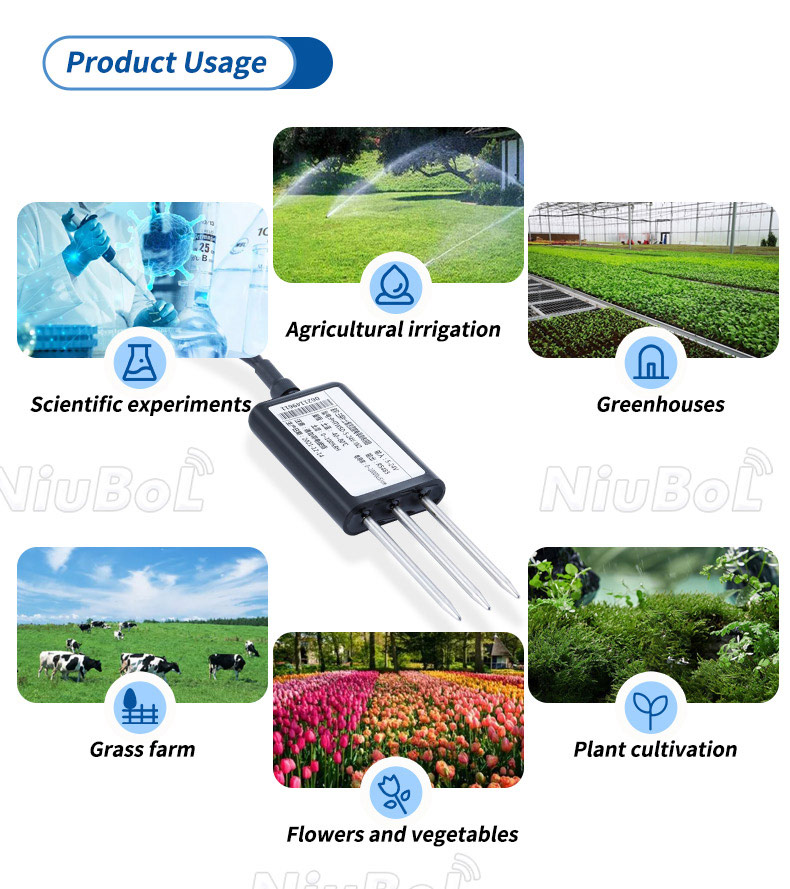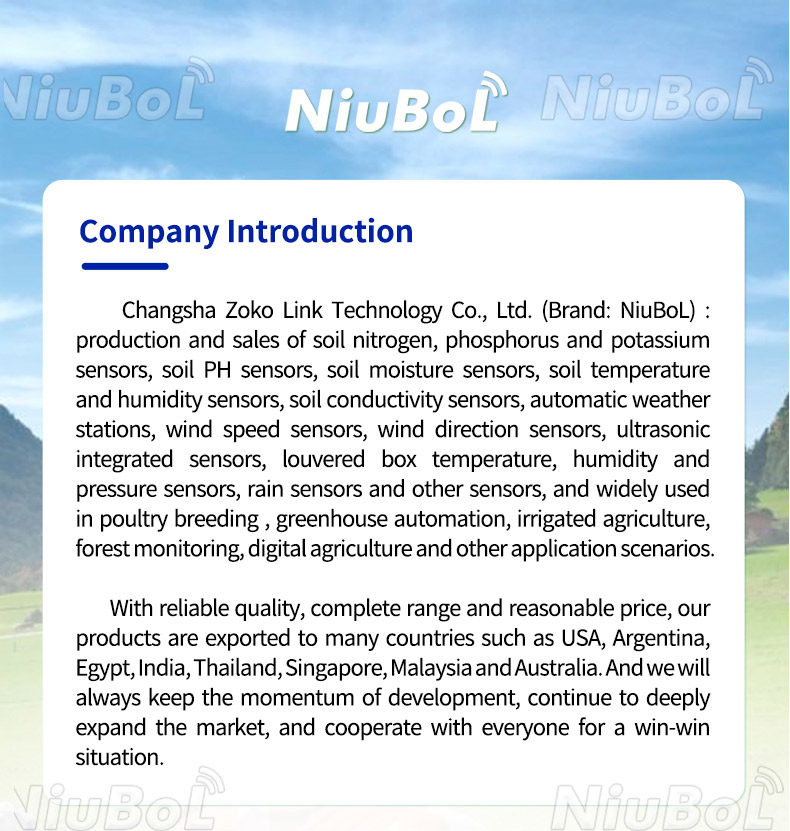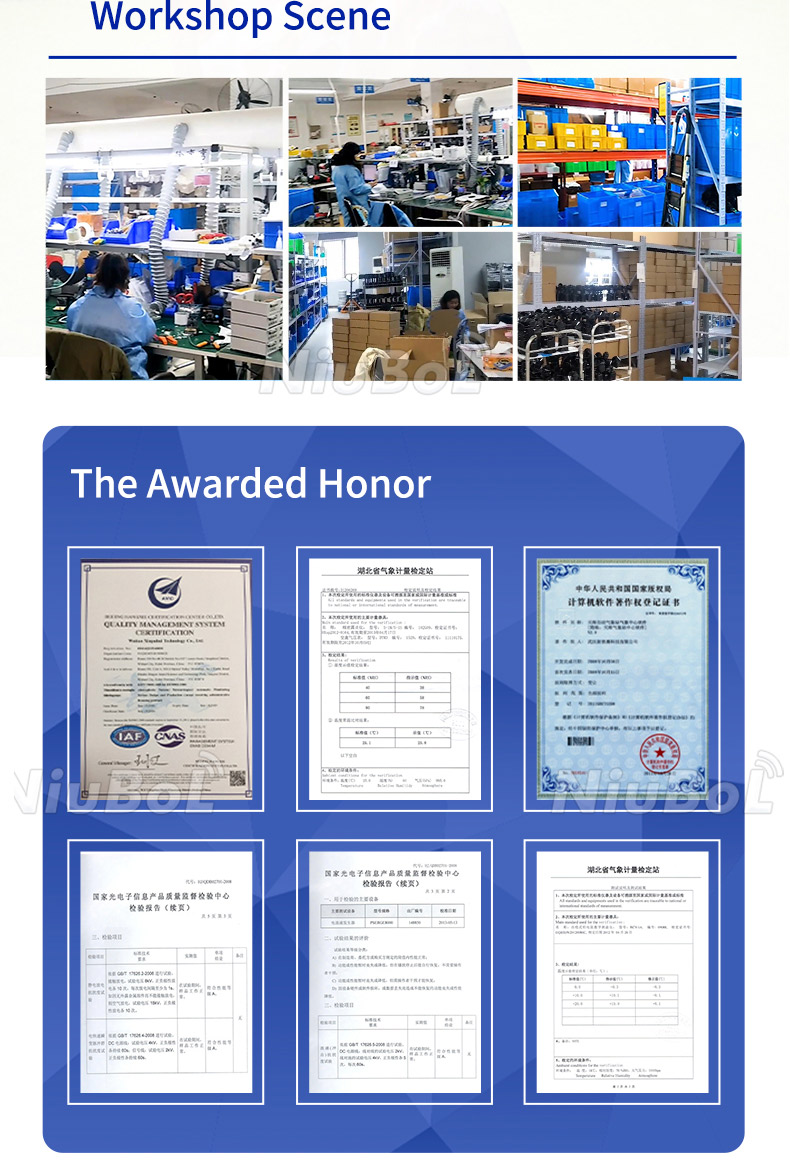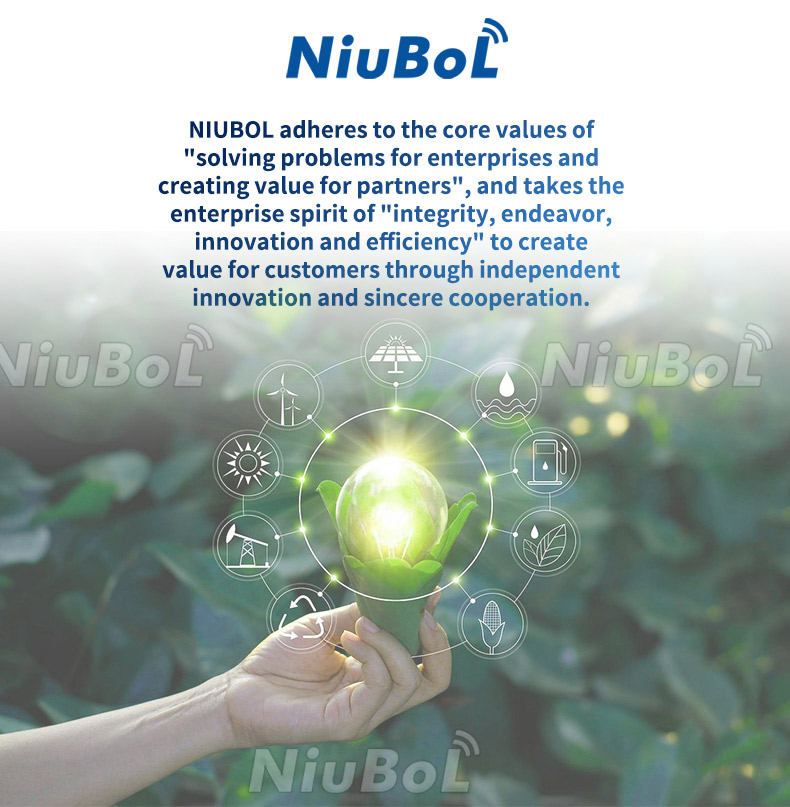 Handheld Soil NPK meter technical parameter:

Measurement element: Soil NPK ;
Range:0-2000mg/kg;
Resolution:1mg/kg (mg/l);
Accuracy:± 2%f.s;
Protection level:IP68;
Optometer size:45*15*135mm;
Working environment -40 ~ 85 ℃
Sealing material black epoxy resin
Handheld Soil NPK(EC) meter Features:
1.128x64 large screen LCD display measurement parameters;
2. Large -capacity data storage, up to 40,960 meteorological data can be stored;
3. GM USB communication interface, convenient data download;
4. System language can be freely switched between English and Chinese;
5. Lithium battery power supply, low power design, long standby;
Range of applications:

The performance of soil nitrogen, phosphorus, potassium tester is stable and high sensitivity. It is used to determine the fertileness of the soil by detecting the content of nitrogen, phosphorus and potassium in the soil, and evaluate the soil condition. , Grass Ranch, soil fast test, plant training and other occasions.
The suitable nitrogen, phosphorus and potassium content is an important condition for plant growth. Too much or lack of nitrogen, phosphorus, potassium, and crop growth will be affected.
The following characteristics of soil nitrogen, phosphorus, potassium sensor:
(1) The content of nitrogen, phosphorus, phosphorus and potassium can be used for water measuring and fertilizer integrated solution, and other nutrient solution and matrix.
(2) The electrode uses a specially treated alloy material, which can withstand strong external force impact and is not easy to damage.
(3) Complete seal, acid -alkali corrosion, can be buried in the soil or directly put in water for long -term dynamic testing.
(4) High accuracy, fast response, good interchangeability, accurate design measurement of probe insertion, and reliable performance.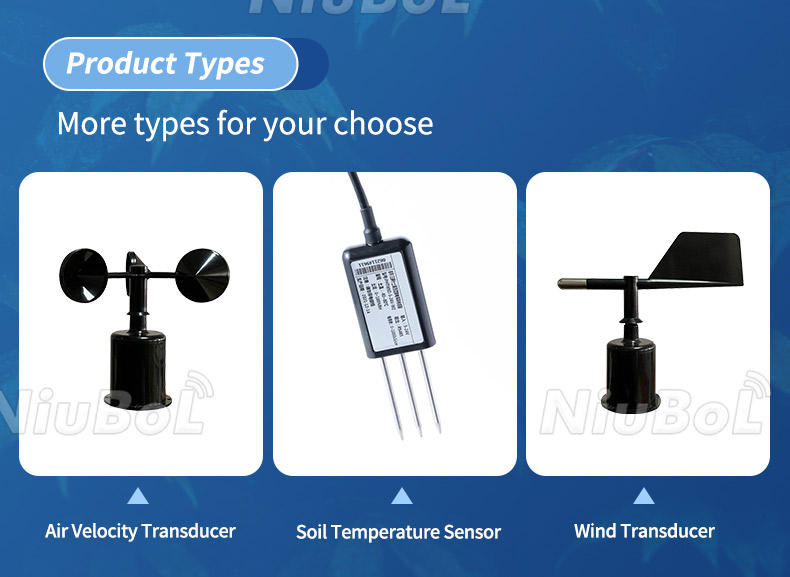 Tell us your requirements,Let's discuss more about your project,we can do more.