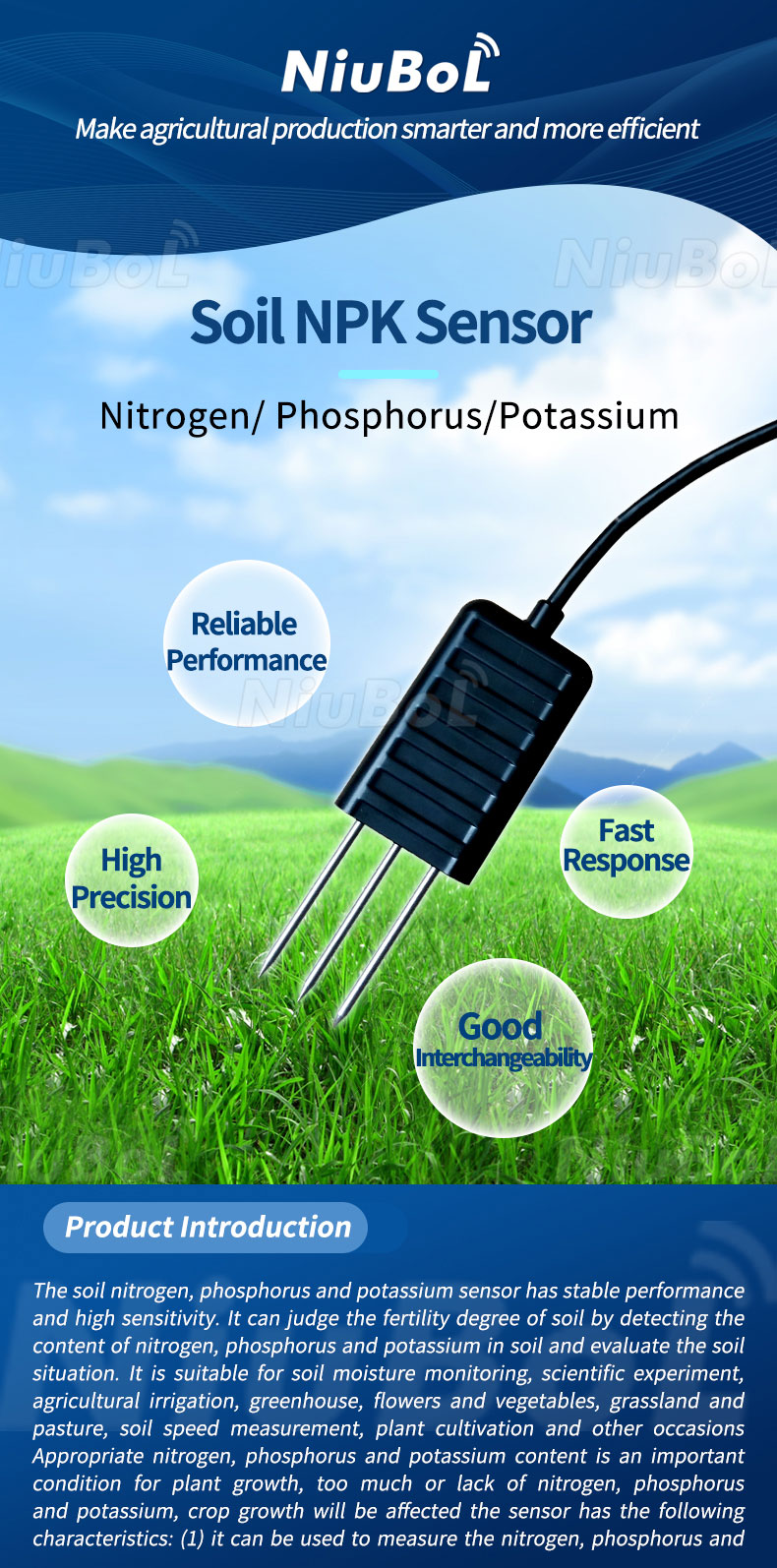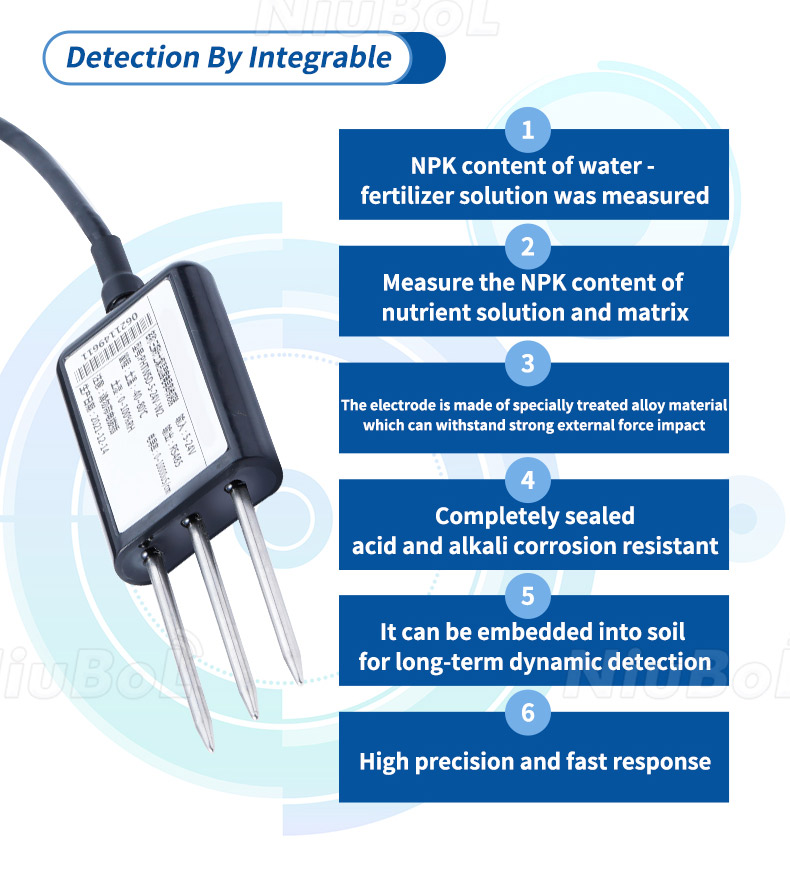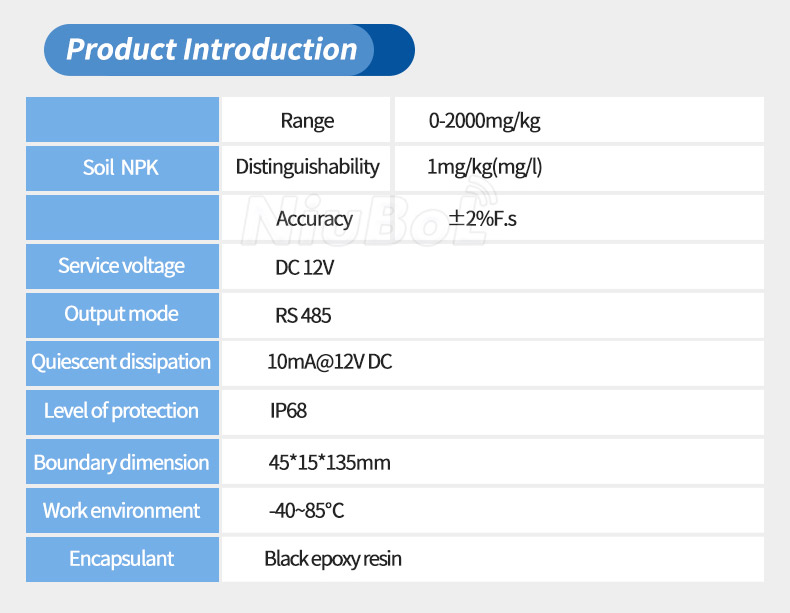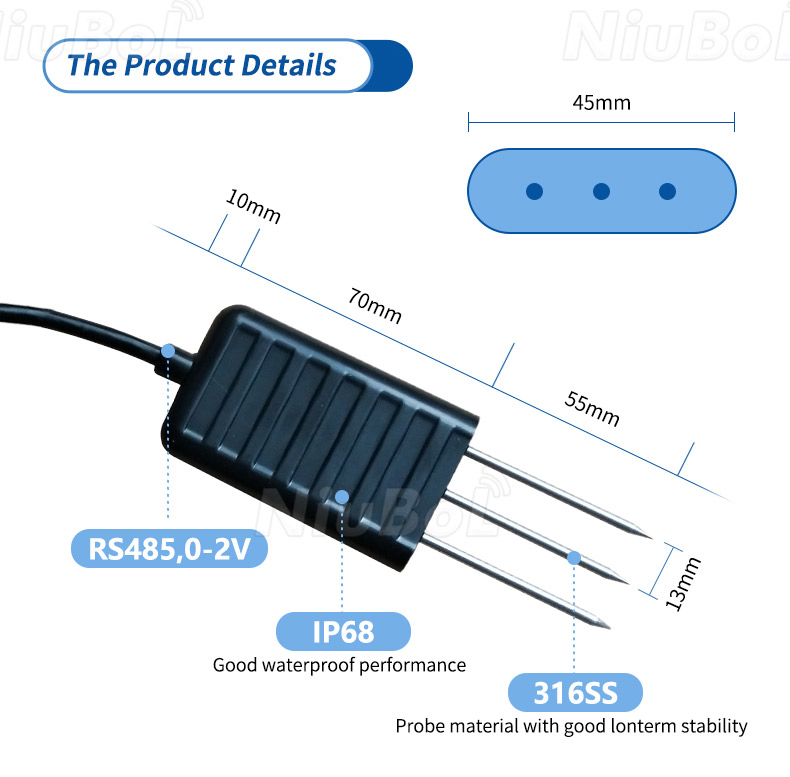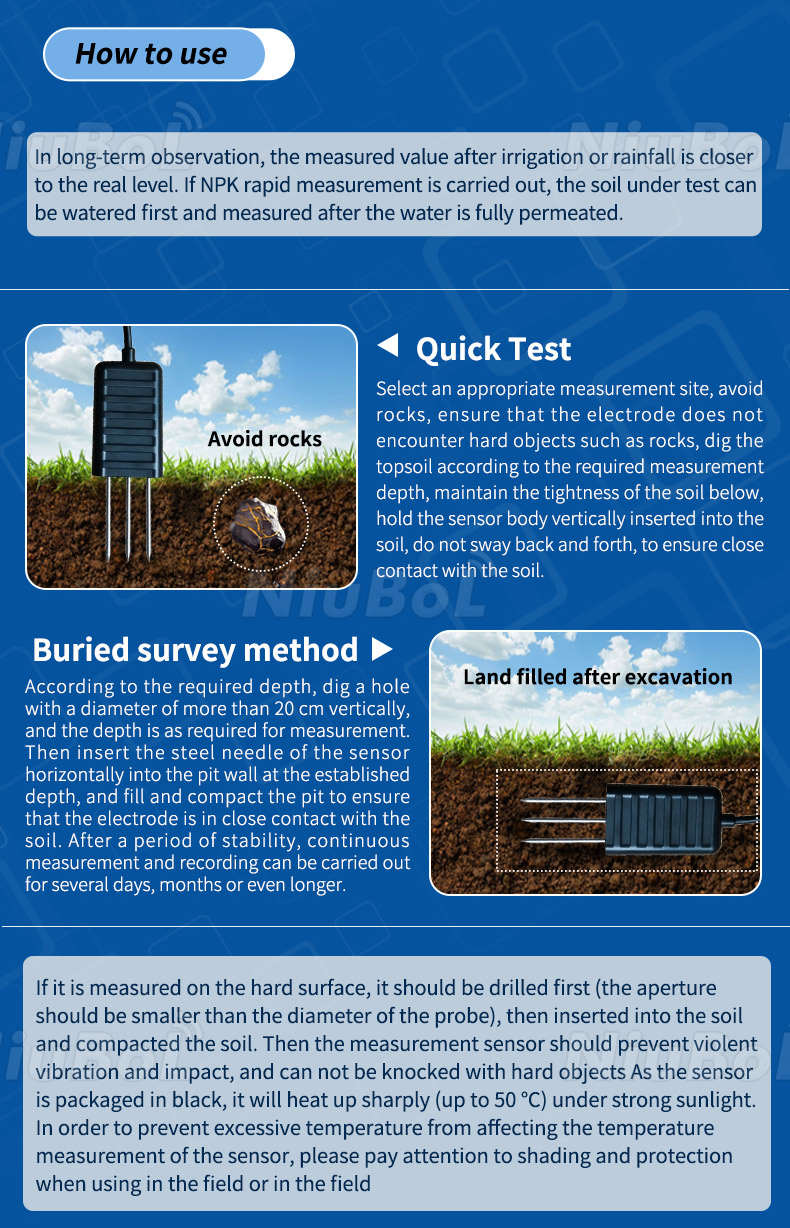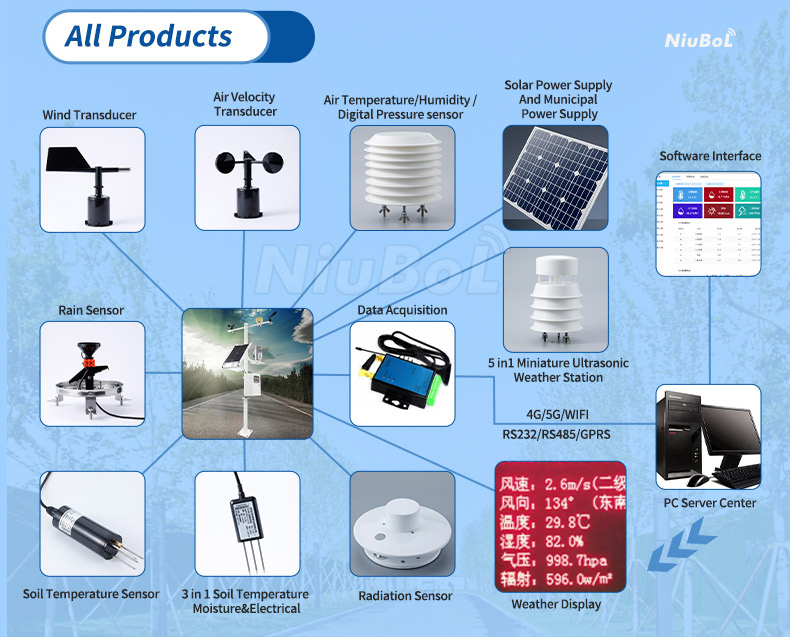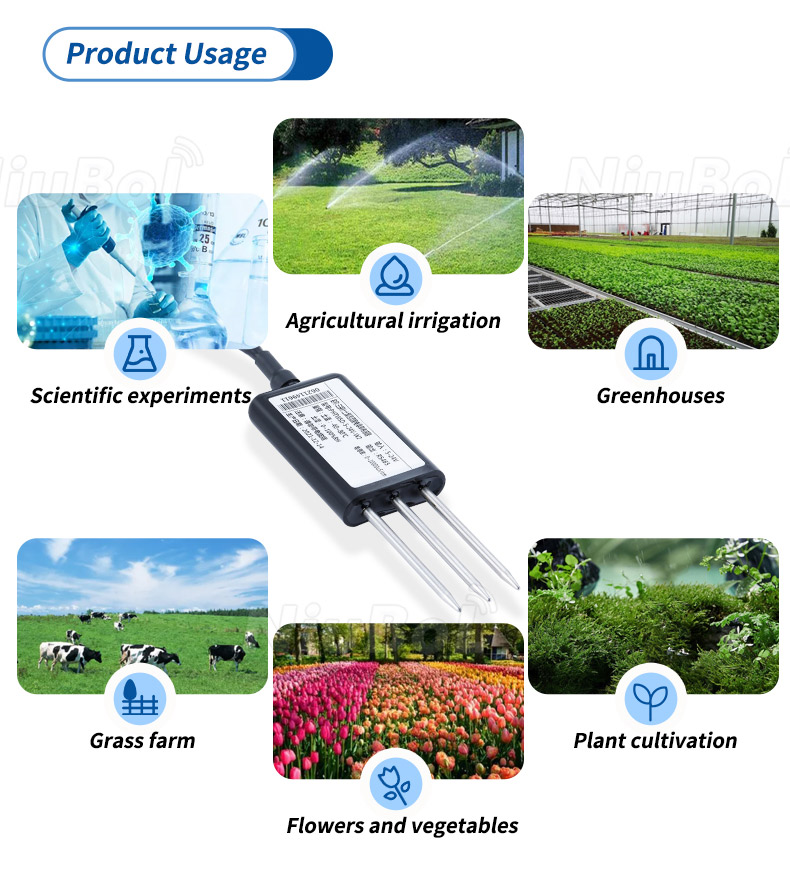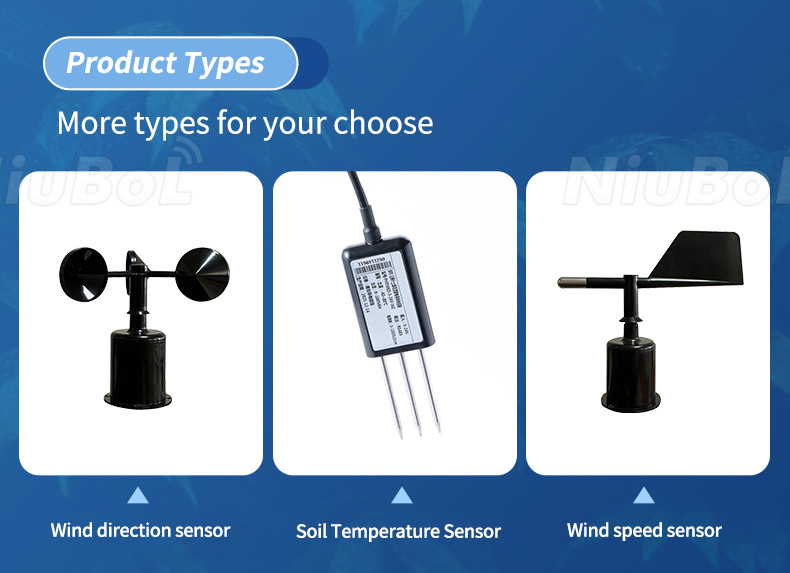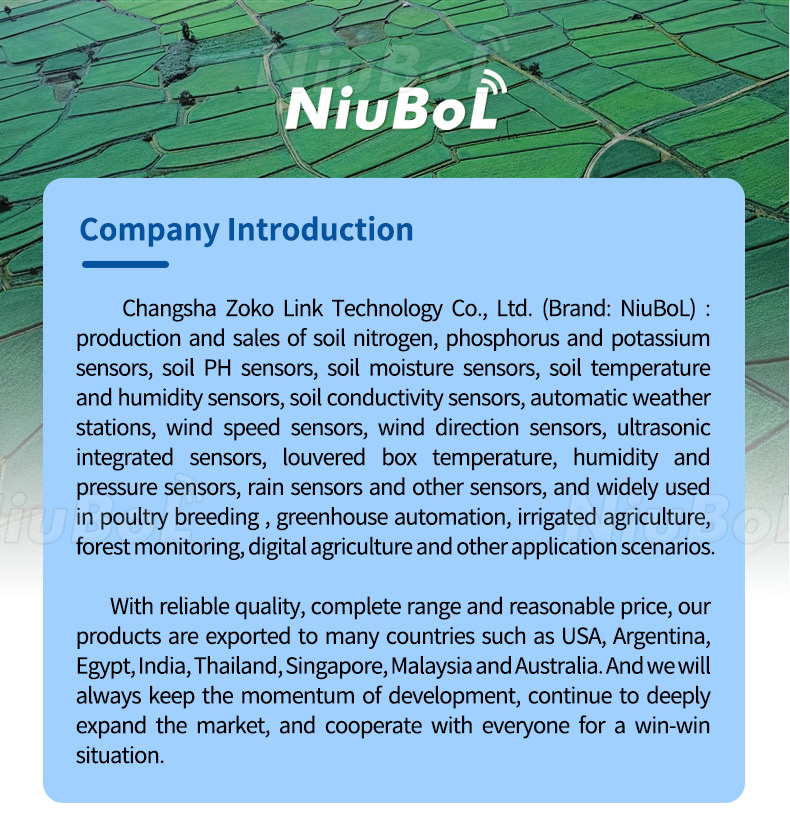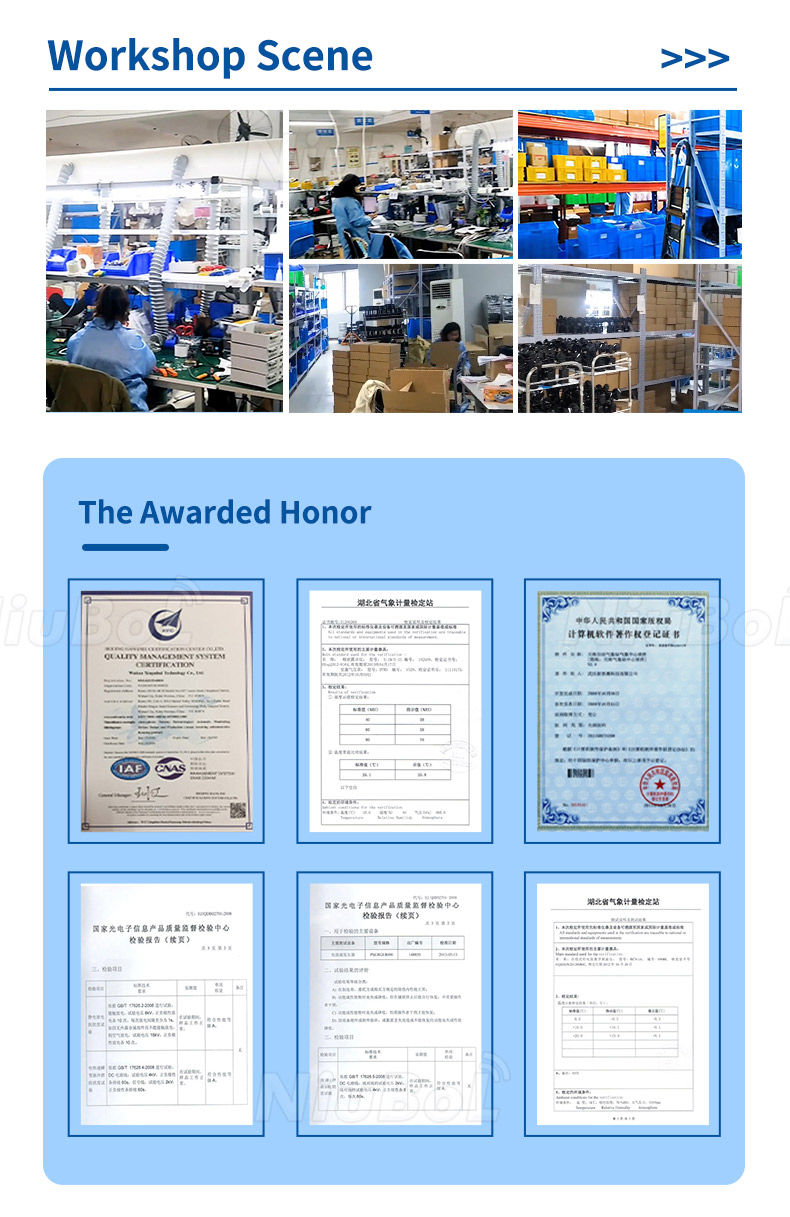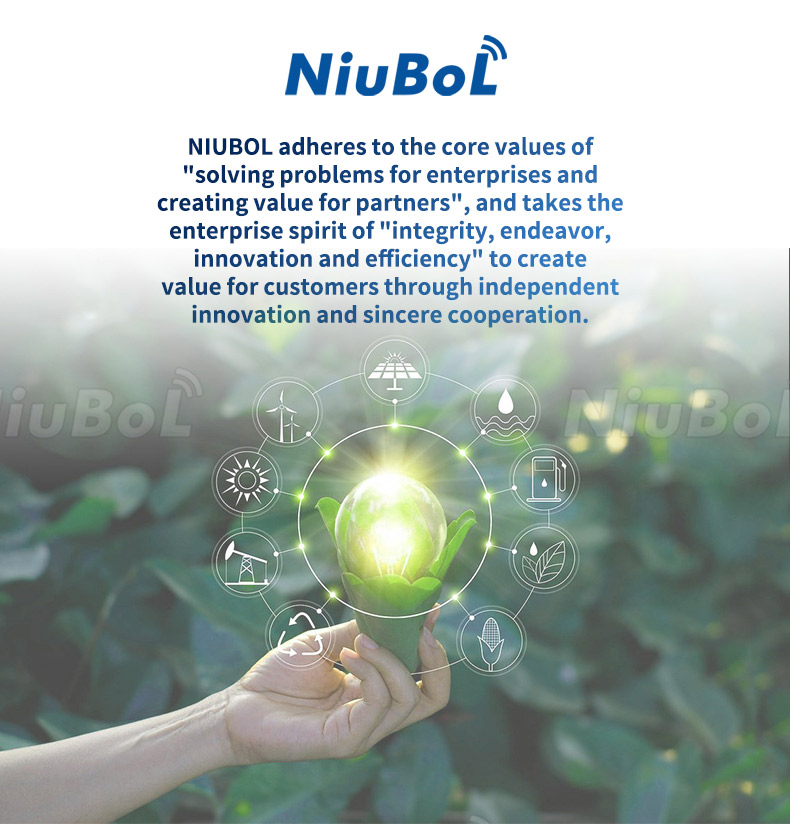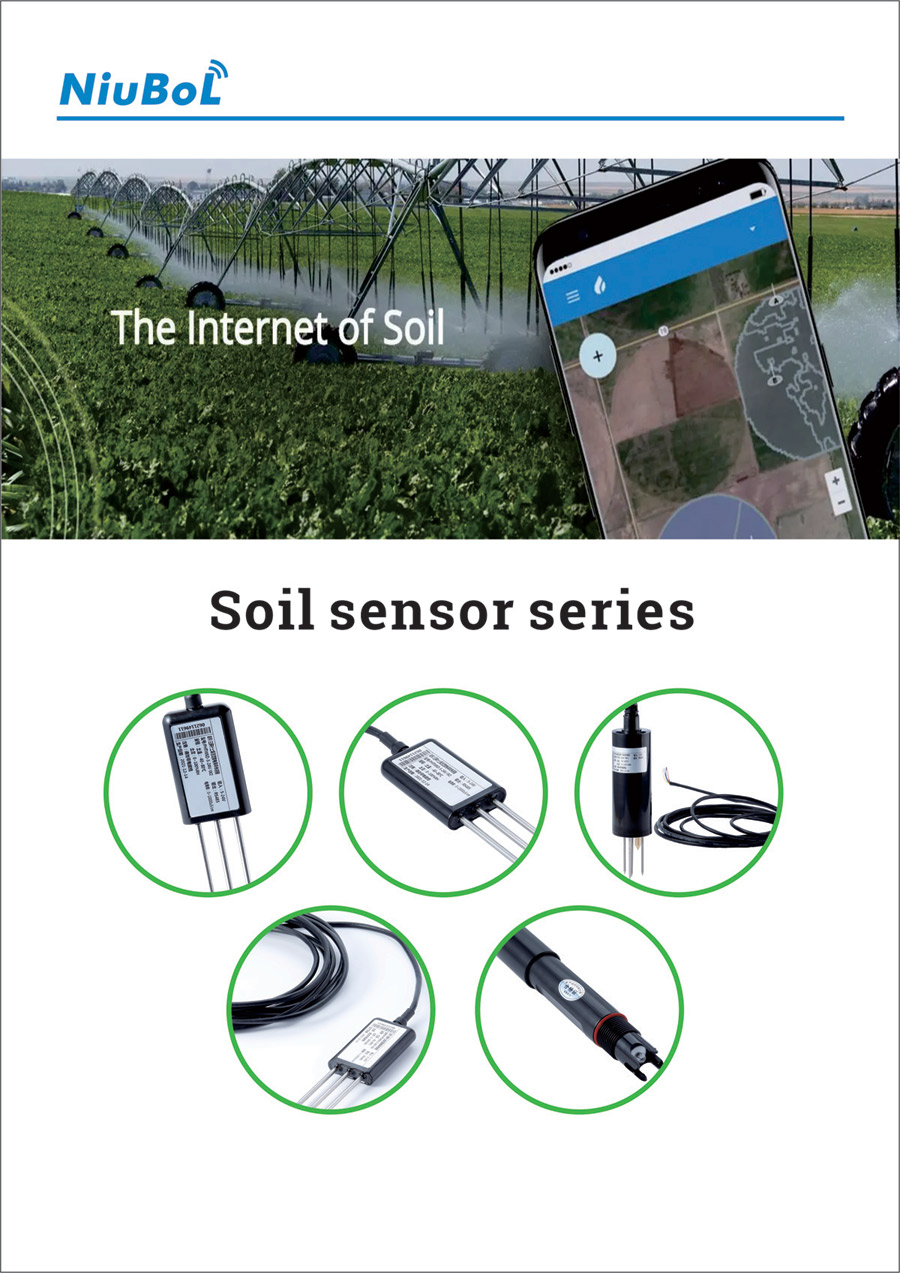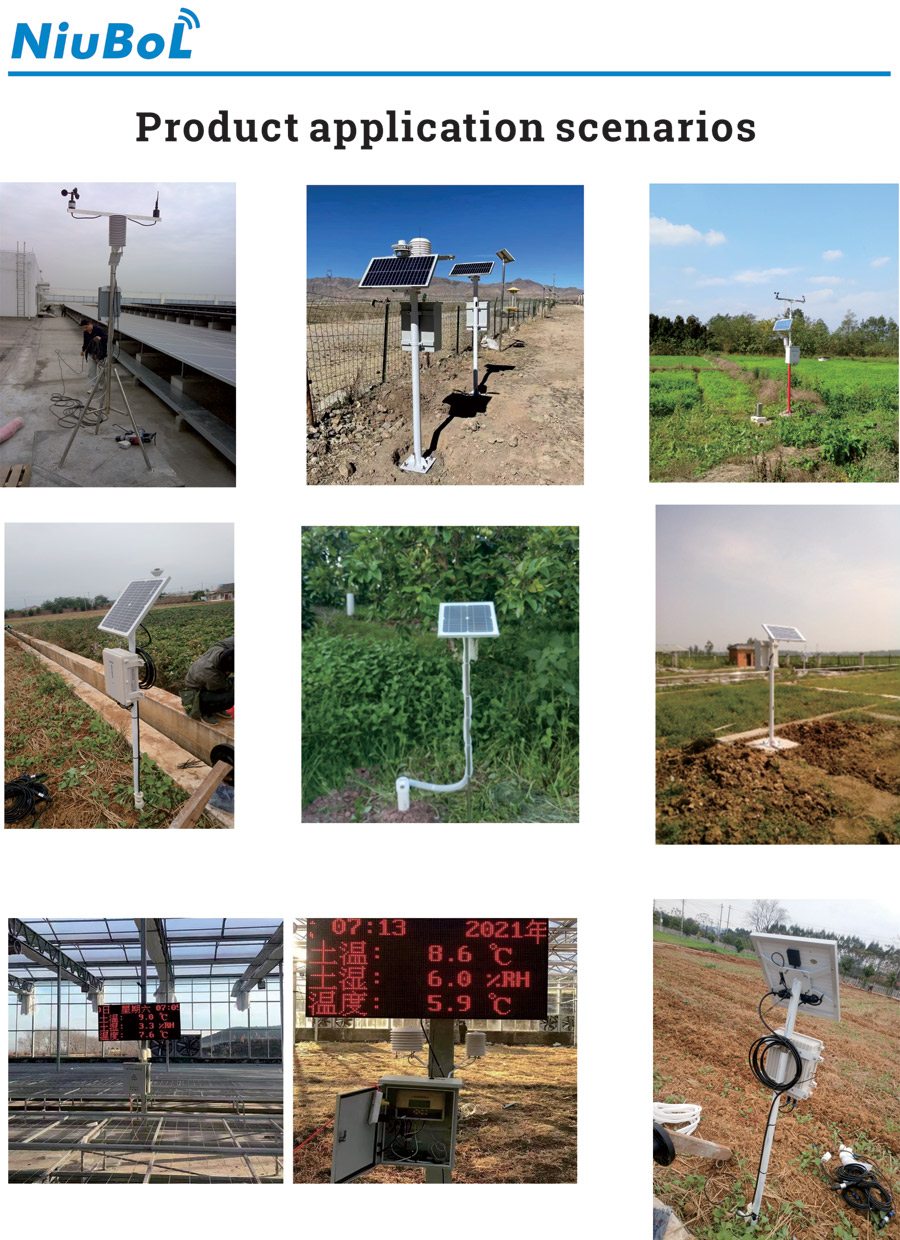 The soil NPK sensor and soil NPK detector are suitable for detecting the content of nitrogen, phosphorus and potassium in the soil. By detecting the content of nitrogen, phosphorus and potassium in the soil, the fertility of the soil can be judged, which is convenient for customers to systematically evaluate the soil condition. The soil NPK sensor is suitable for all kinds of soil, can be buried in the soil for a long time, resistant to long-term electrolysis, corrosion resistance, vacuum potting and completely waterproof.
Soil nitrogen,phosphorus and potassium sensor RS485 measuring instrument soil nutrient fertility tester features:
(1) Convenient measurement: soil nitrogen, phosphorus and potassium detection is no longer limited to industry professionals, and the soil NPK sensor can be inserted into the soil to measure the nitrogen, phosphorus and potassium content in the soil;
(2) Low measurement cost: Compared with traditional laboratory measurement, the soil NPK sensor has low threshold, low cost, few steps, no reagents, and unlimited number of tests;
(3) High precision: The soil NPK sensor has high precision, fast measurement speed, and quick on-site inspection. It is easy to carry and insert into the soil to get the number, which shortens the time and cost.
An NPK sensor for soil is a device that helps measure the levels of essential nutrients in the soil, namely nitrogen (N), phosphorus (P), and potassium (K). These nutrients are crucial for plant growth and play a vital role in determining soil fertility.
The NPK sensor typically works by using various technologies such as spectroscopy, electrical conductivity, or ion-selective electrodes to analyze the soil composition. It provides accurate and real-time data on nutrient levels, allowing farmers and gardeners to make informed decisions about fertilization and nutrient management.

By using an NPK sensor, users can:

1. Assess Nutrient Imbalances: The sensor helps identify nutrient deficiencies or excesses in the soil, enabling targeted fertilizer application to meet plant requirements precisely.

2. Optimize Fertilizer Application: With precise knowledge of nutrient levels, farmers can apply fertilizers more efficiently and in the right quantities, minimizing wastage and reducing environmental impact.

3. Monitor Soil Health: Continuous monitoring with an NPK sensor allows users to track changes in soil nutrient levels over time, providing valuable insights into soil health and fertility trends.

4. Crop-Specific Recommendations: NPK sensors can provide crop-specific recommendations based on the nutrient requirements of different plants, optimizing crop yield and quality.

5. Cost Savings: By avoiding over-fertilization and optimizing nutrient management, users can reduce input costs associated with fertilizers while maximizing crop productivity.

NPK sensors are available ranging from handheld devices to integrated systems used in precision agriculture.

Overall, an NPK sensor for soil offers a convenient and efficient way to assess soil fertility, optimize nutrient management, and promote sustainable agriculture practices.

Tell us your requirements,Let's discuss more about your project,we can do more.