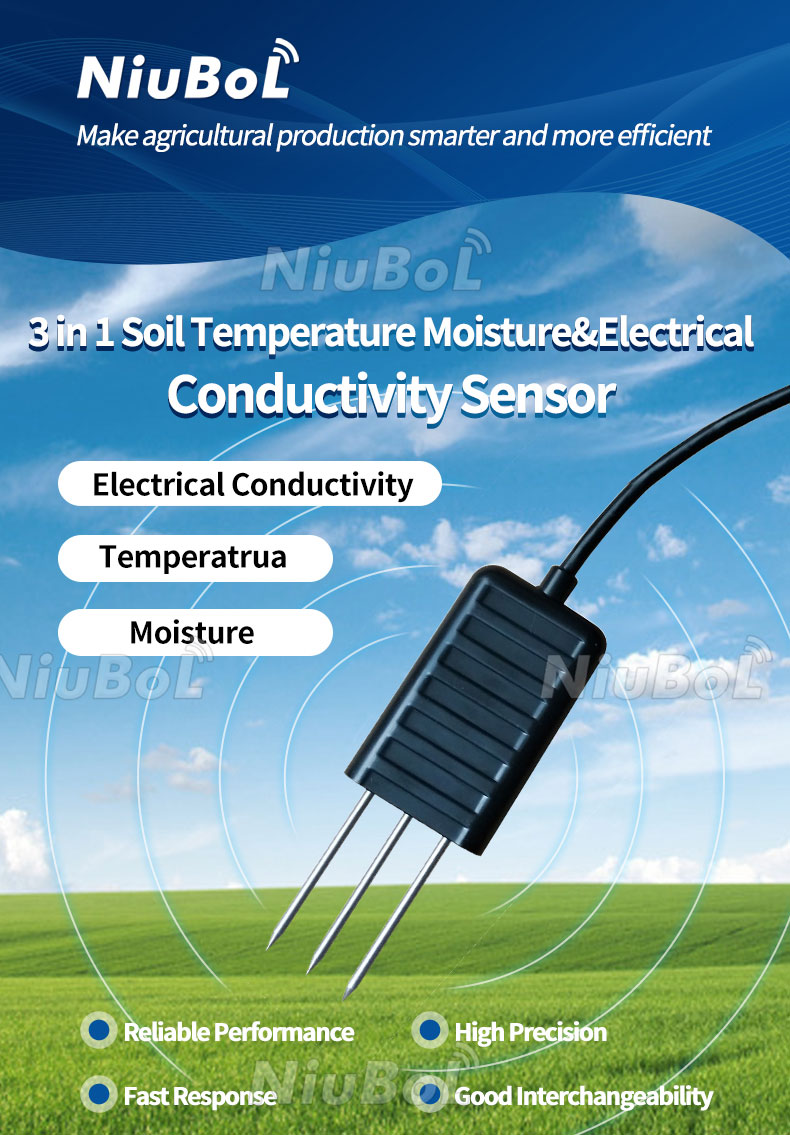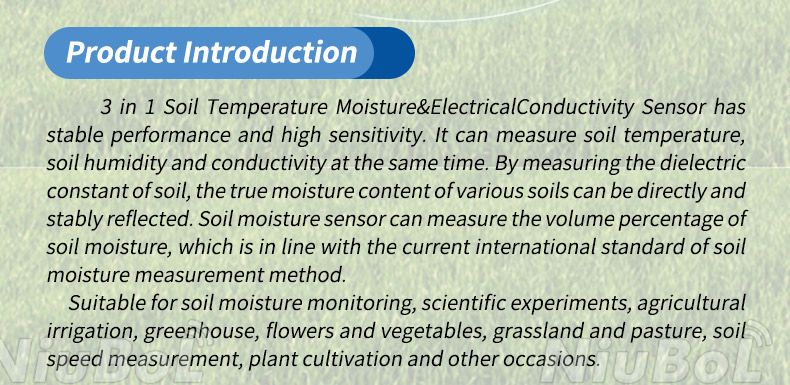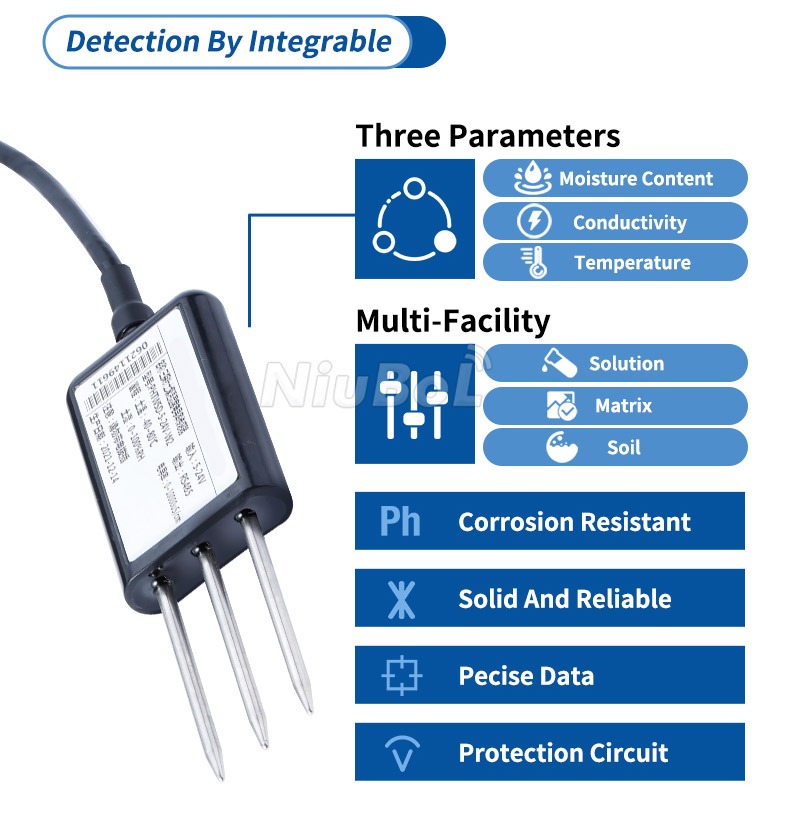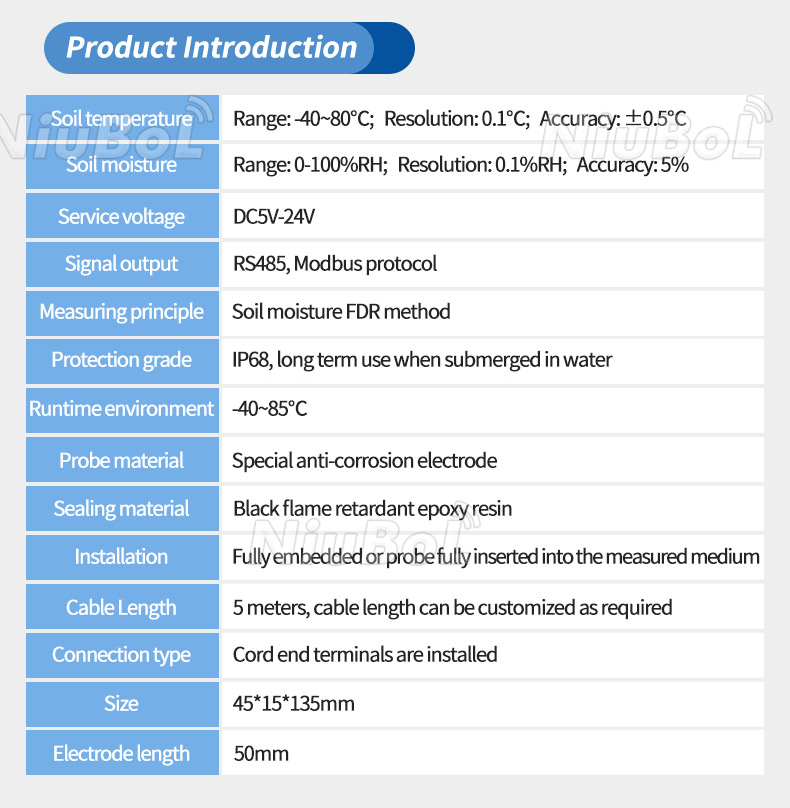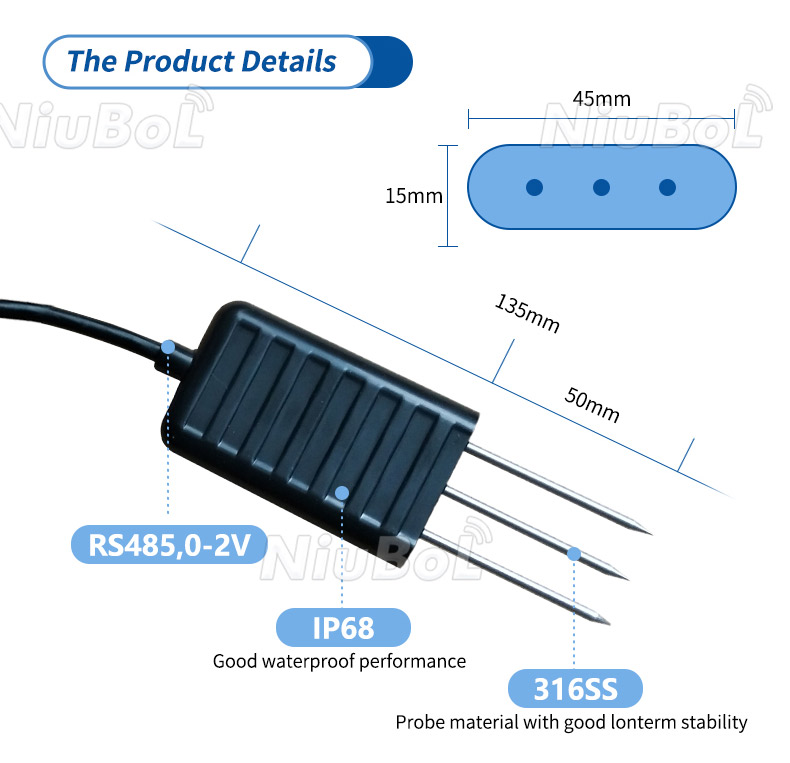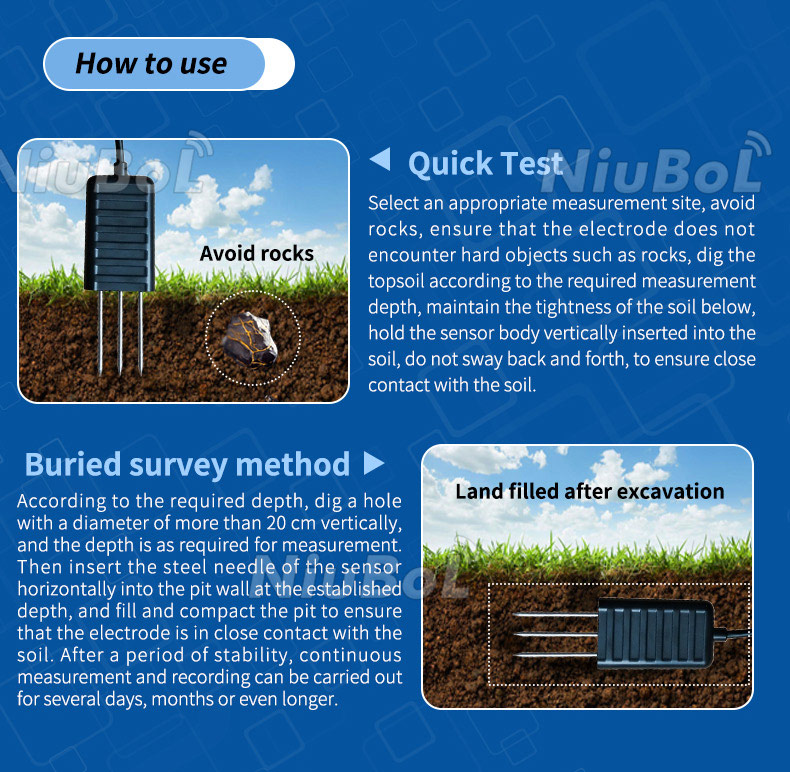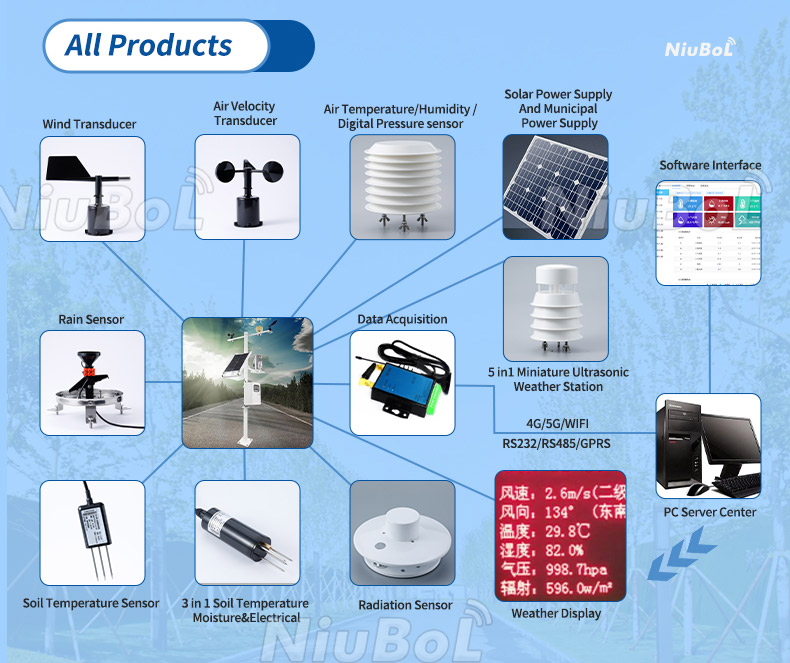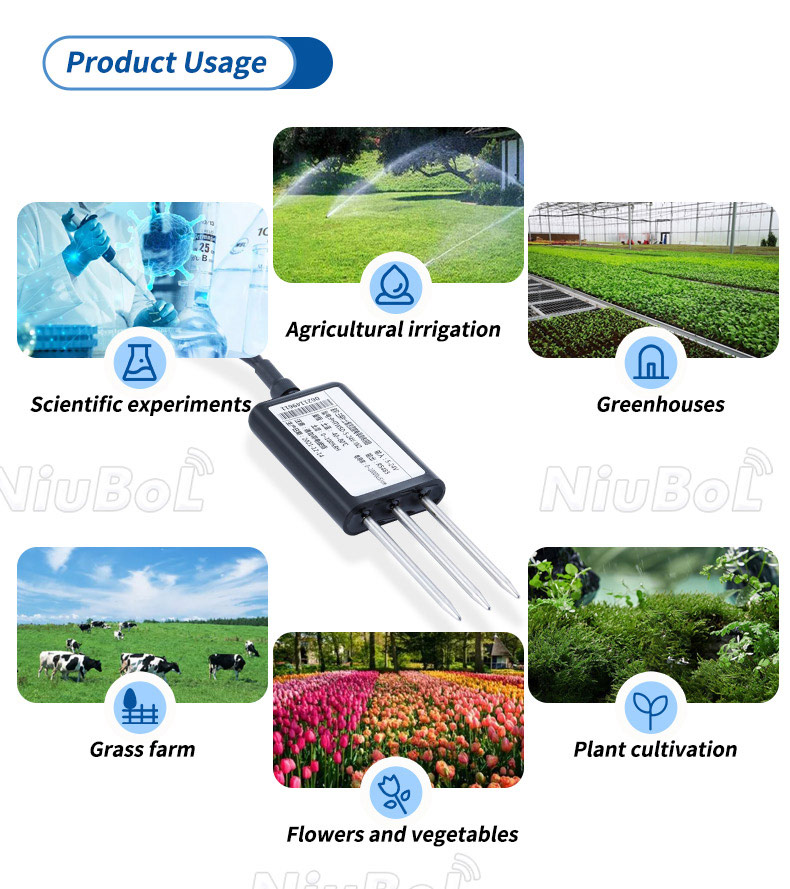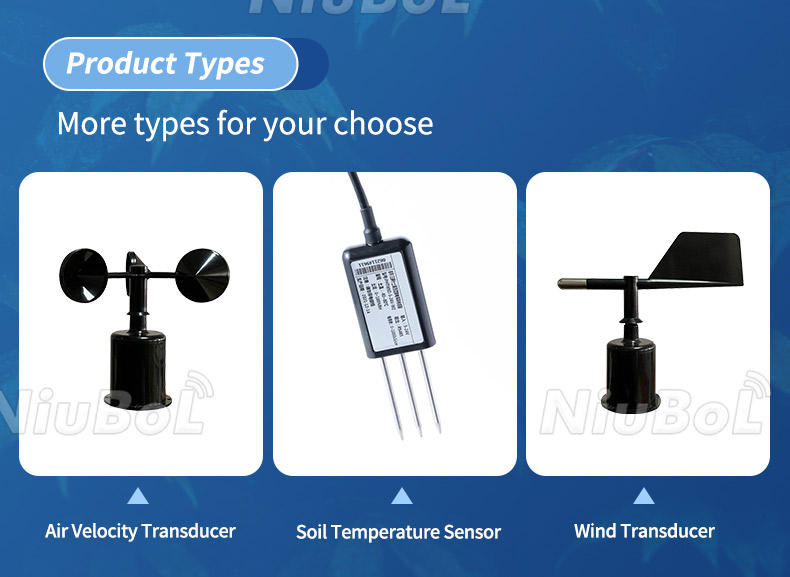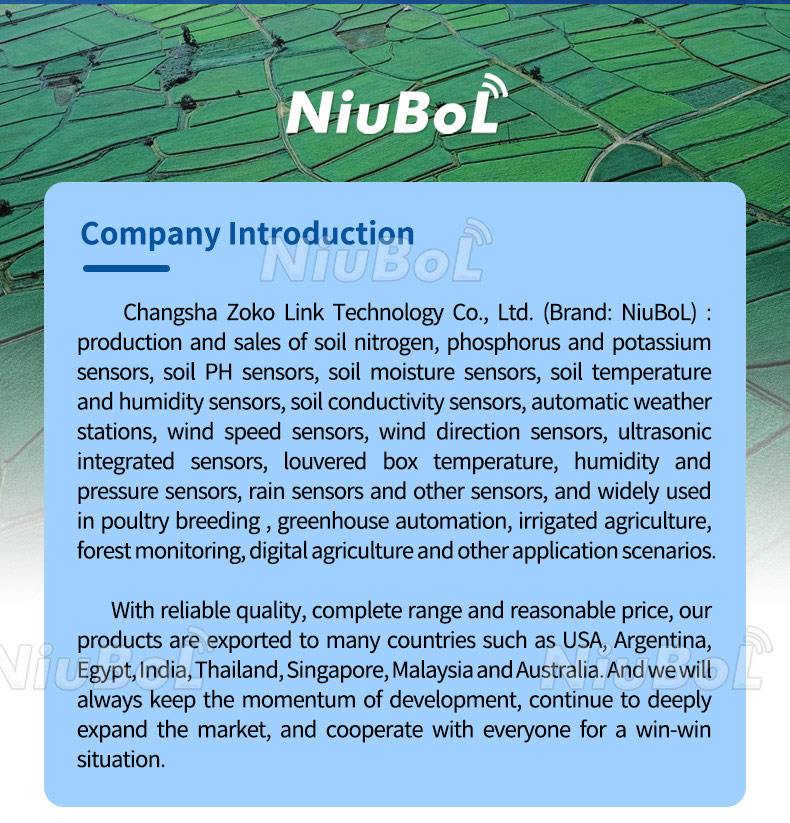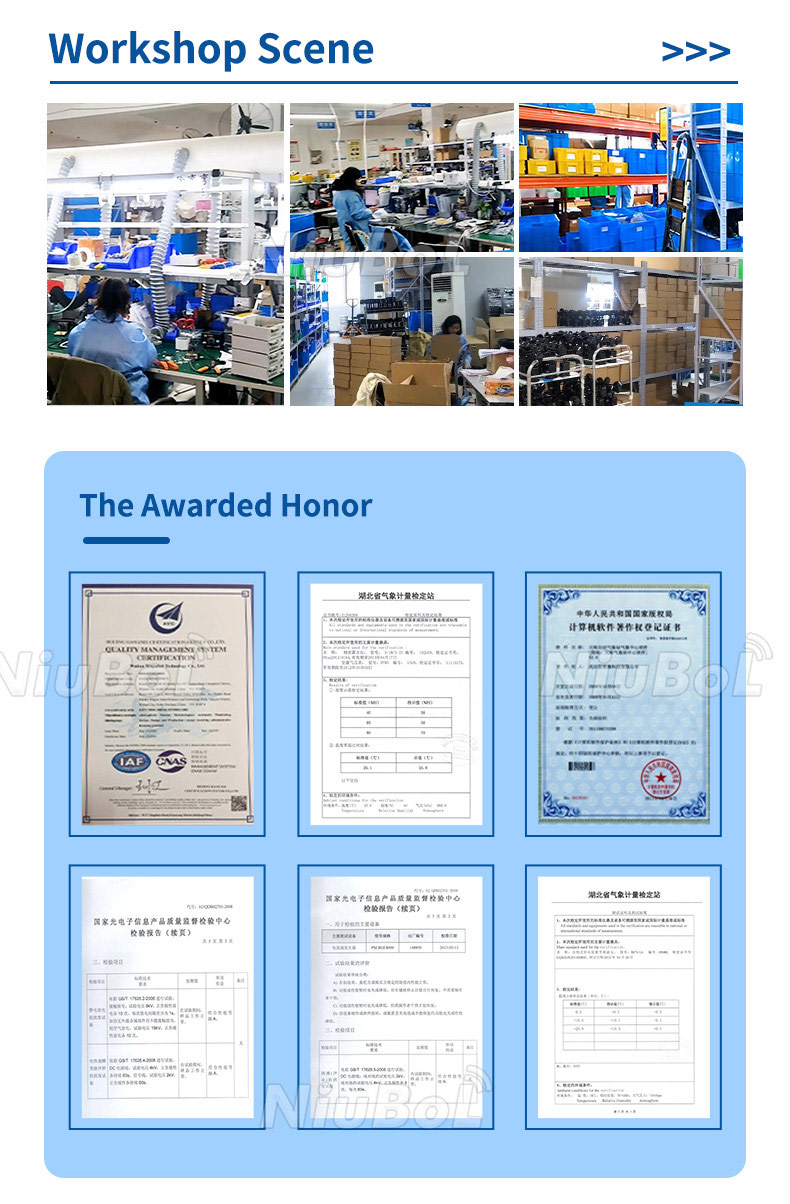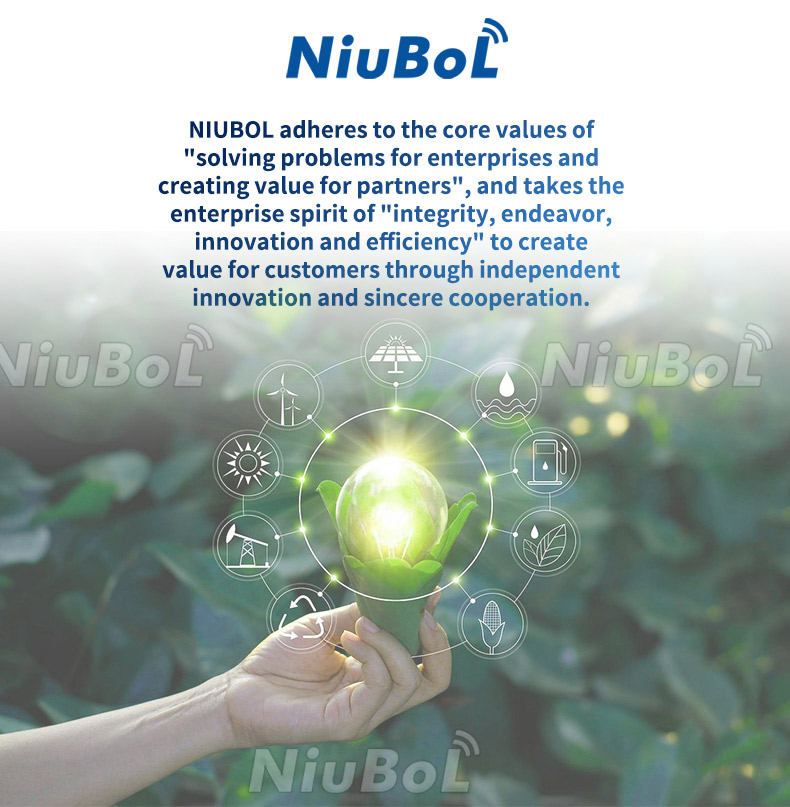 The soil temperature and humidity integrated sensor has stable performance and high sensitivity, and can measure soil temperature and soil humidity at the same time; by measuring the dielectric constant of the soil, it can directly and stably reflect the real moisture content of various soils. The soil moisture sensor can measure the volume percentage of soil moisture and is a soil moisture measurement method in line with current international standards.
It is suitable for soil moisture monitoring, scientific experiments, agricultural irrigation, greenhouses, flowers and vegetables, grassland pastures, soil rapid testing, plant cultivation and other occasions.
Has the following characteristics:
(1) It can measure soil temperature and soil moisture at the same time.
(2) The electrode is made of alloy material with special treatment, which can withstand strong external impact and is not easy to be damaged.
(3) Completely sealed, resistant to acid and alkali corrosion, and can be buried in soil or directly into water for long-term dynamic testing.
(4) High precision, fast response, good interchangeability, probe insertion design ensures accurate measurement and reliable performance.
(5) Perfect protection circuit.
(6)With soil moisture sensor and soil temperature sensor and soil conductivity sensor function.
Tell us your requirements,Let's discuss more about your project,we can do more.