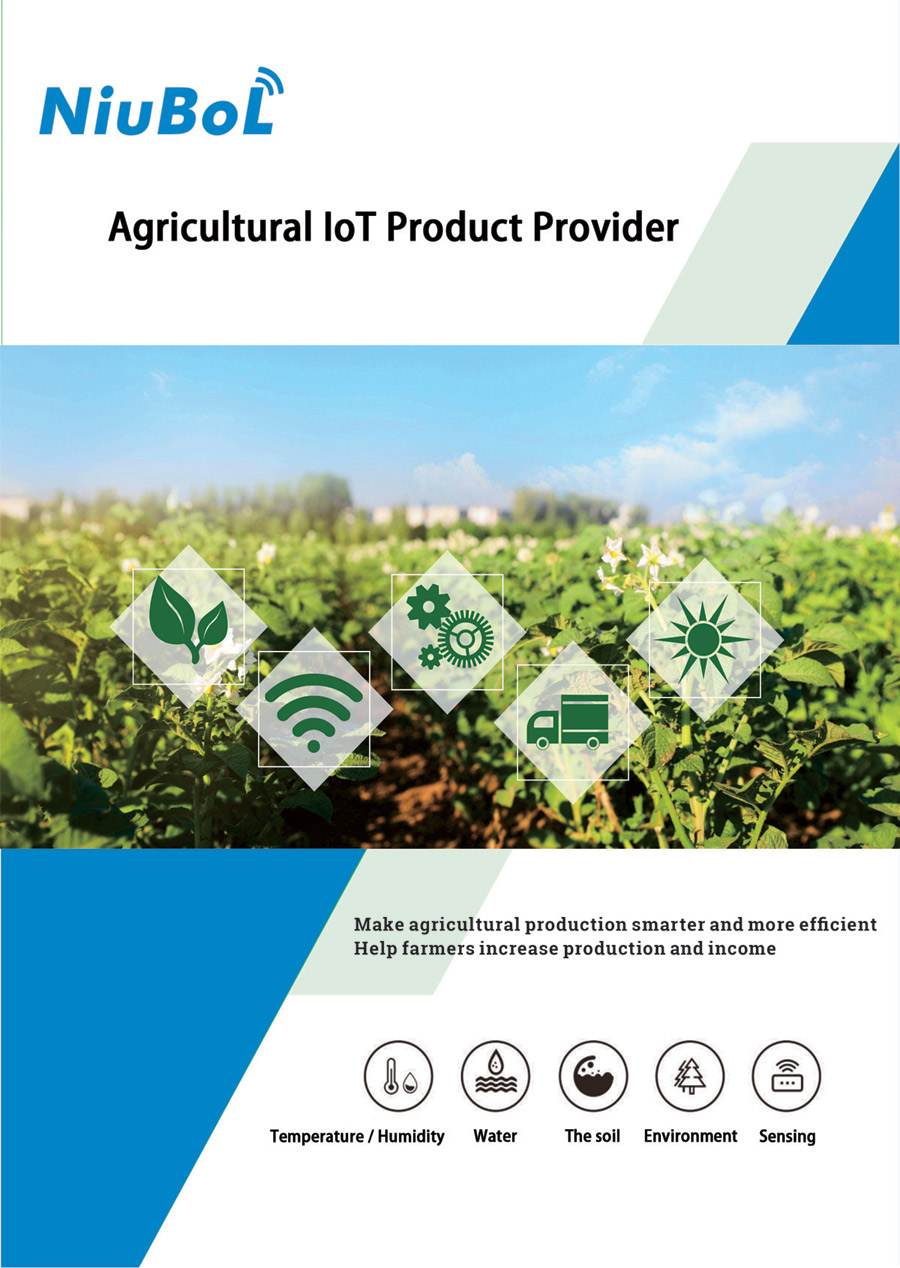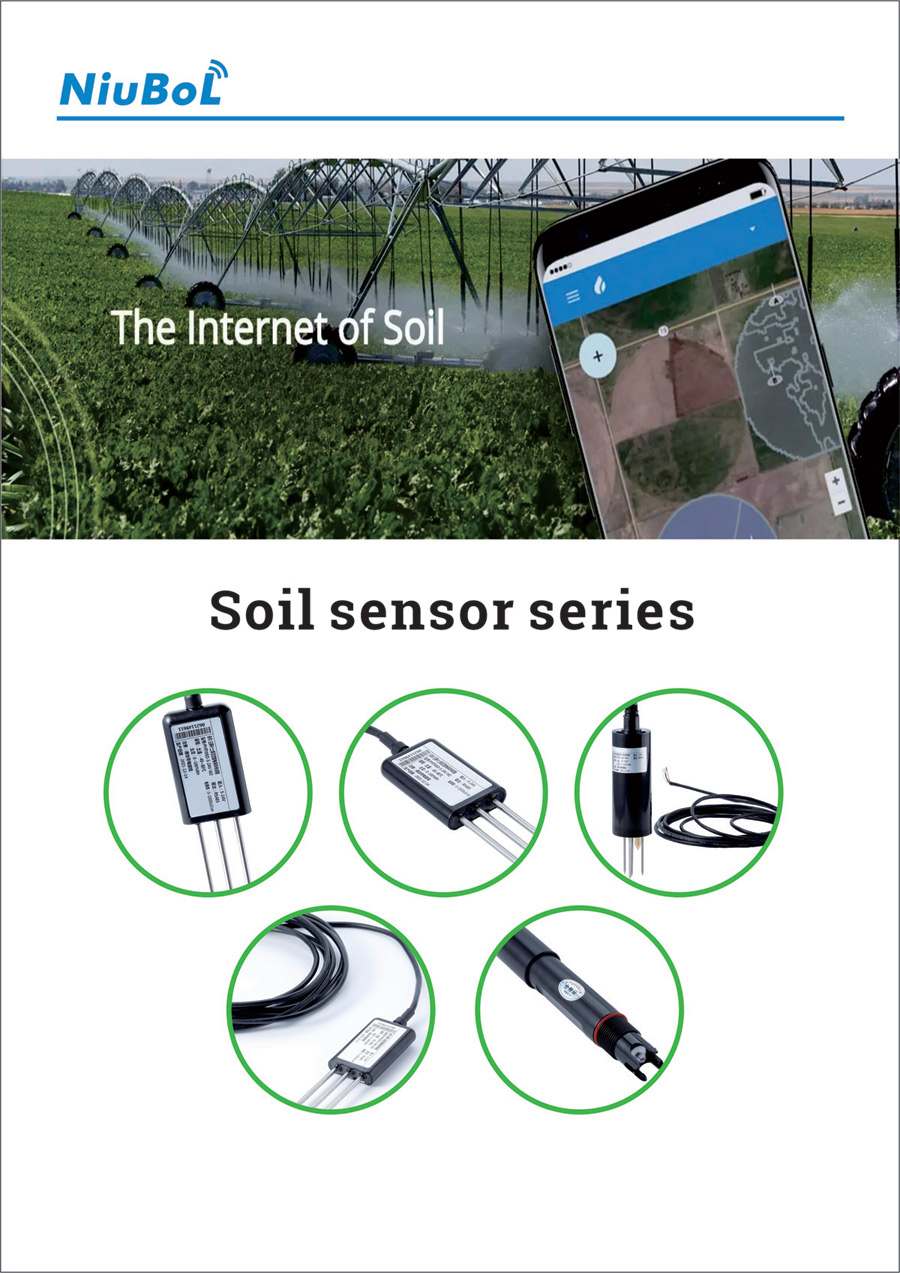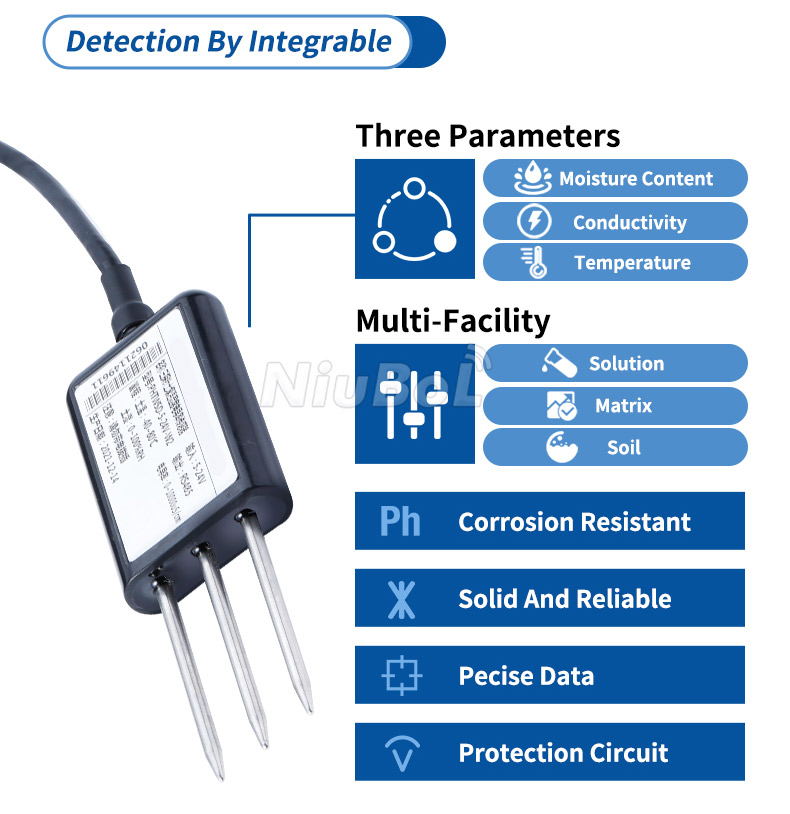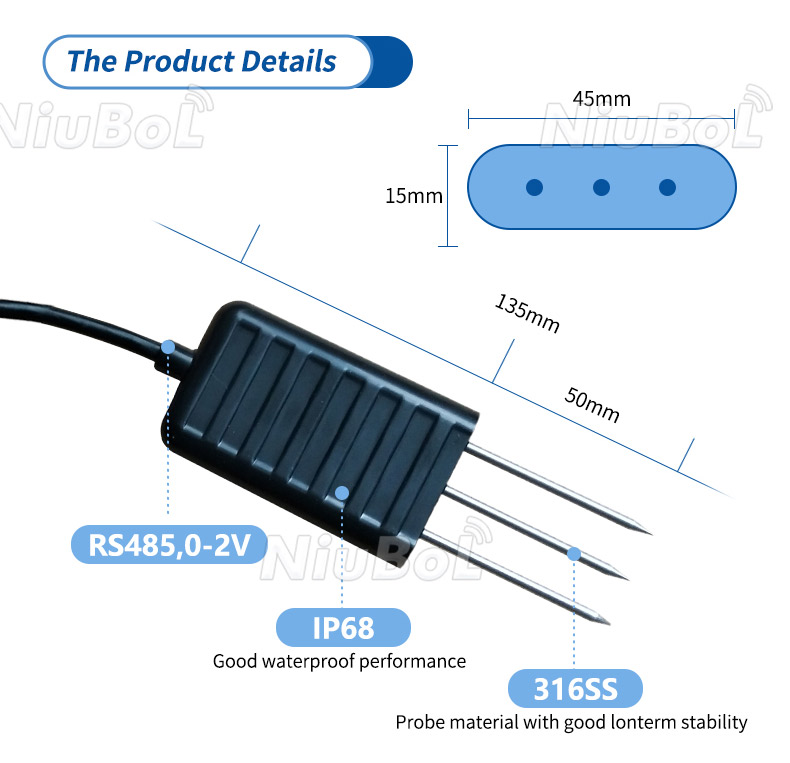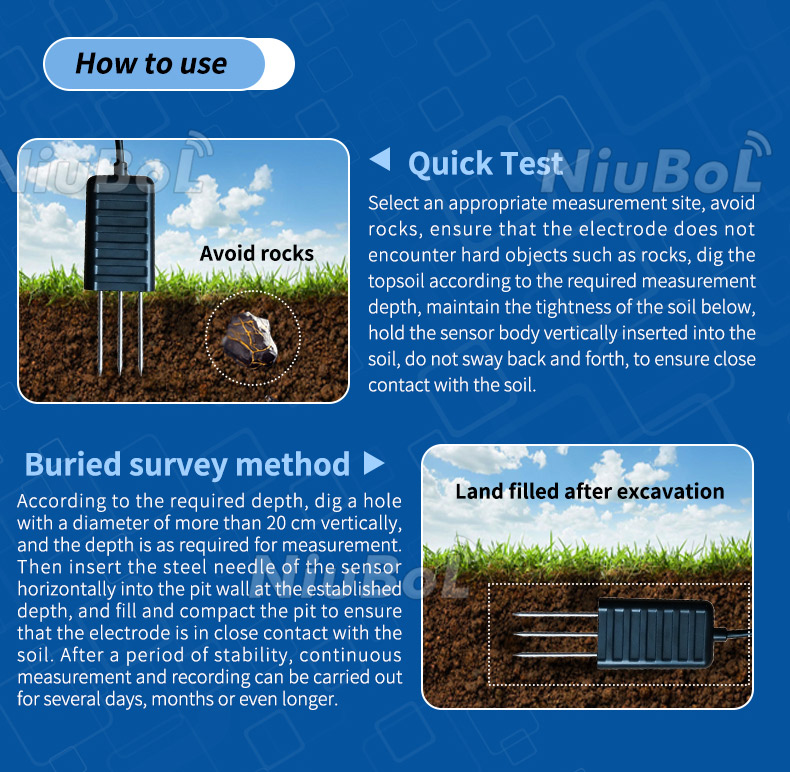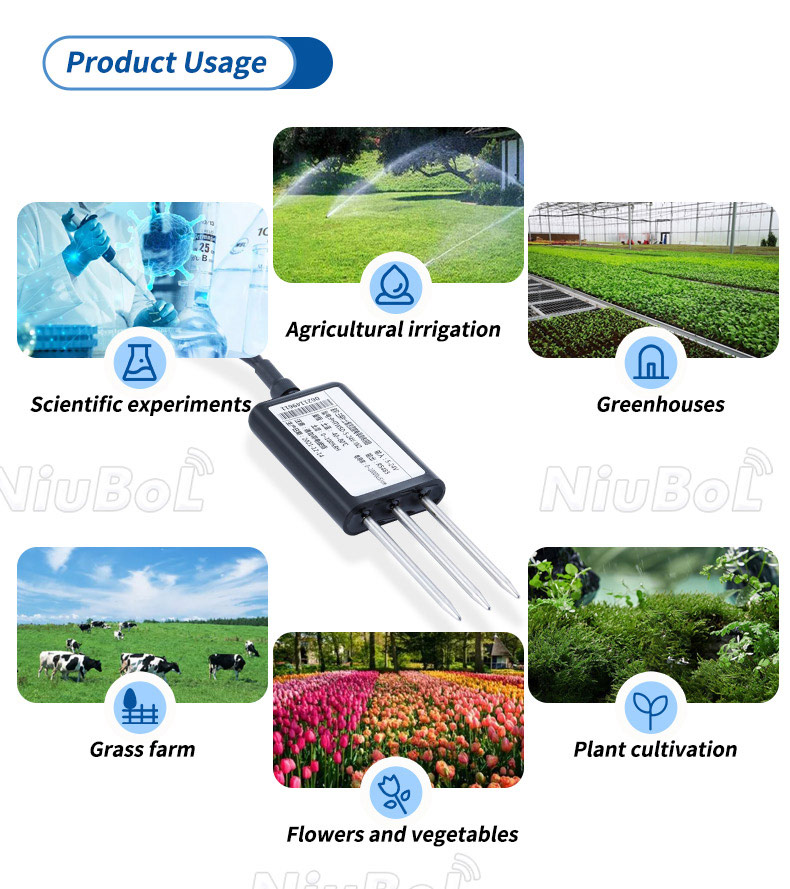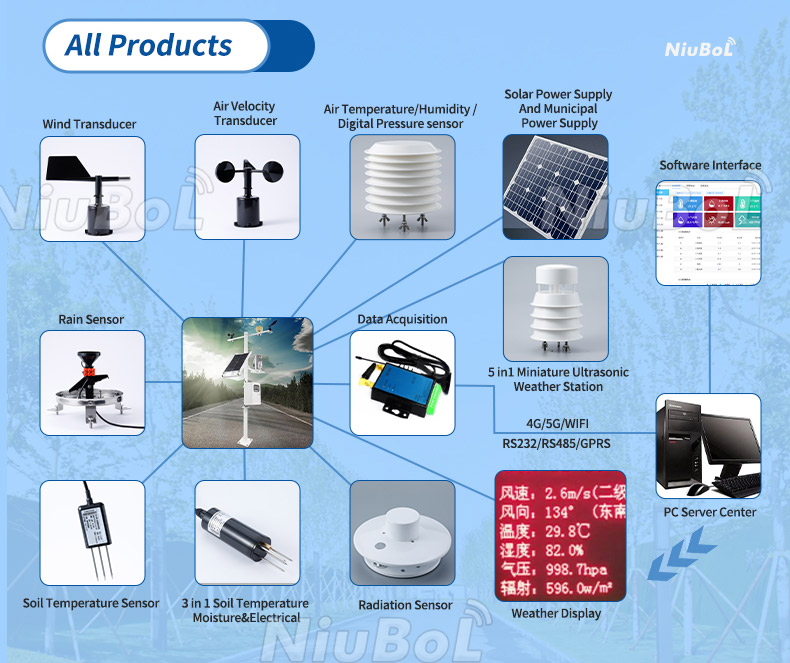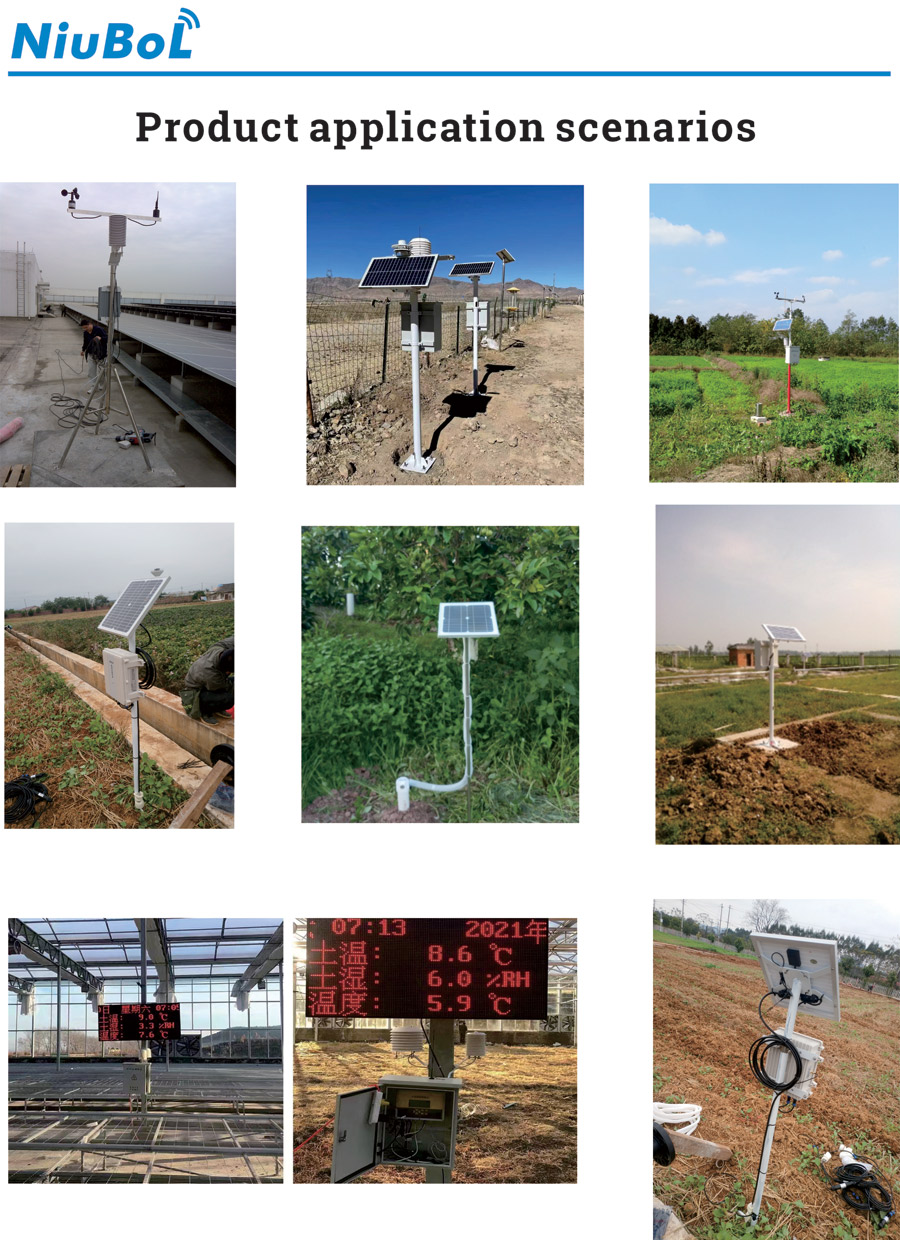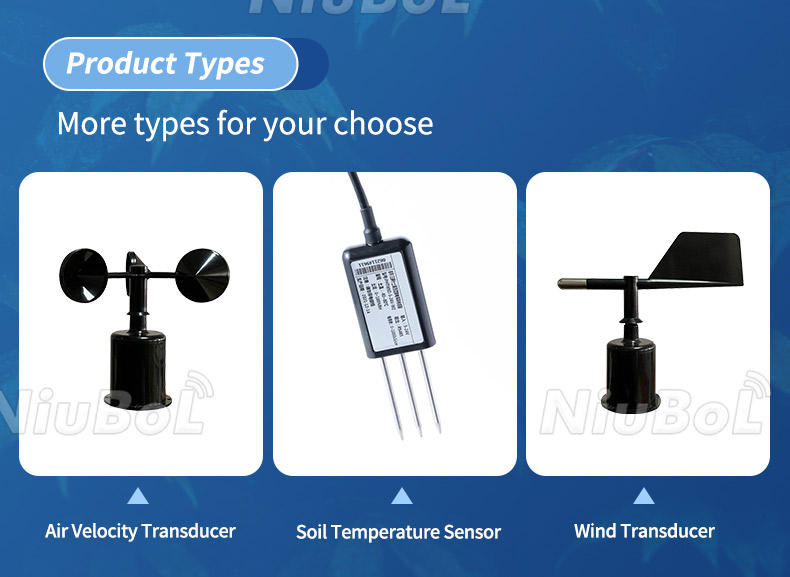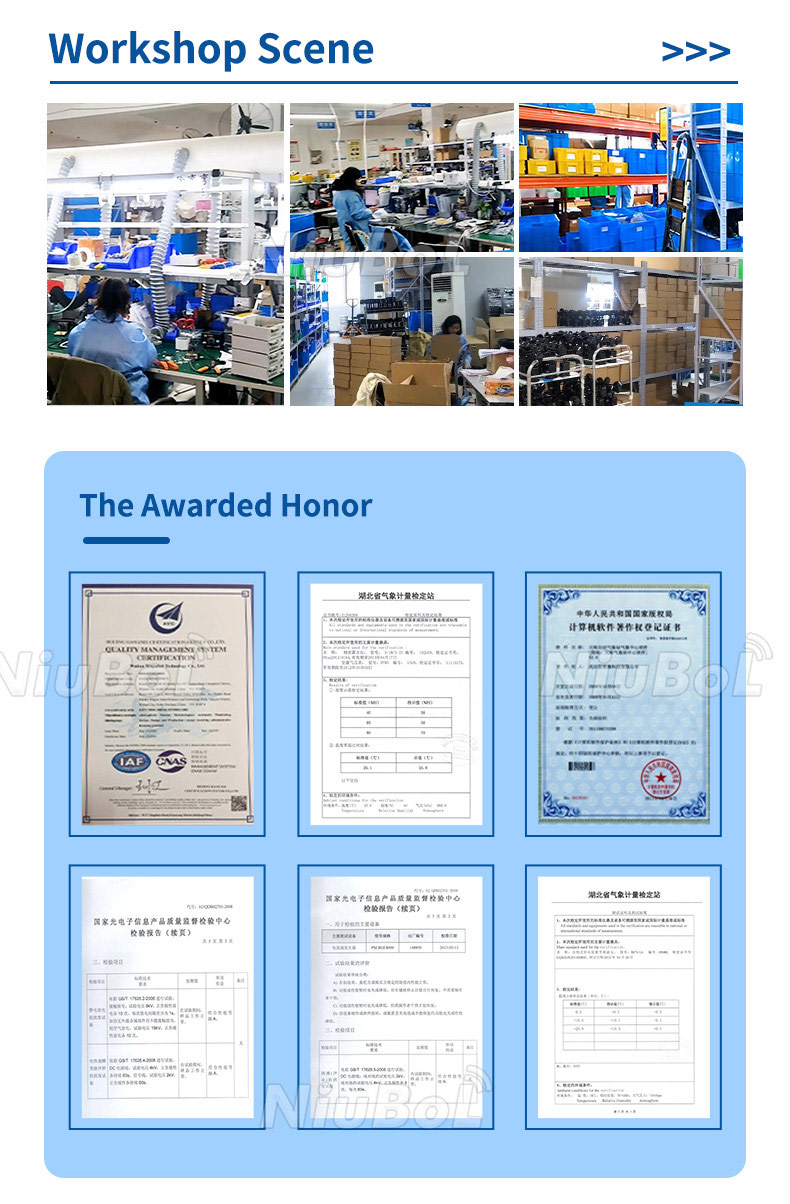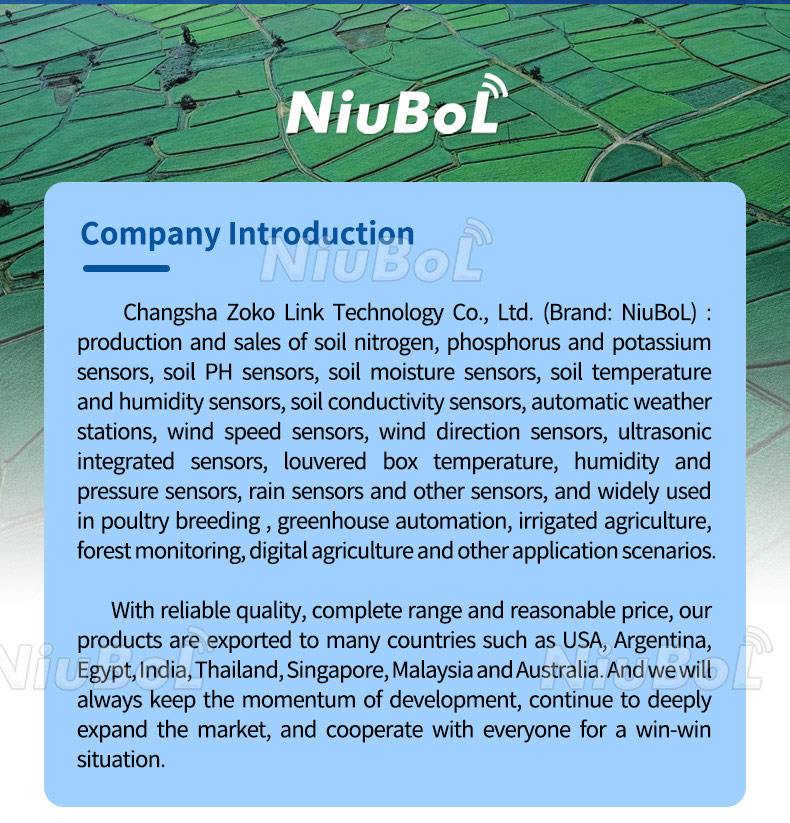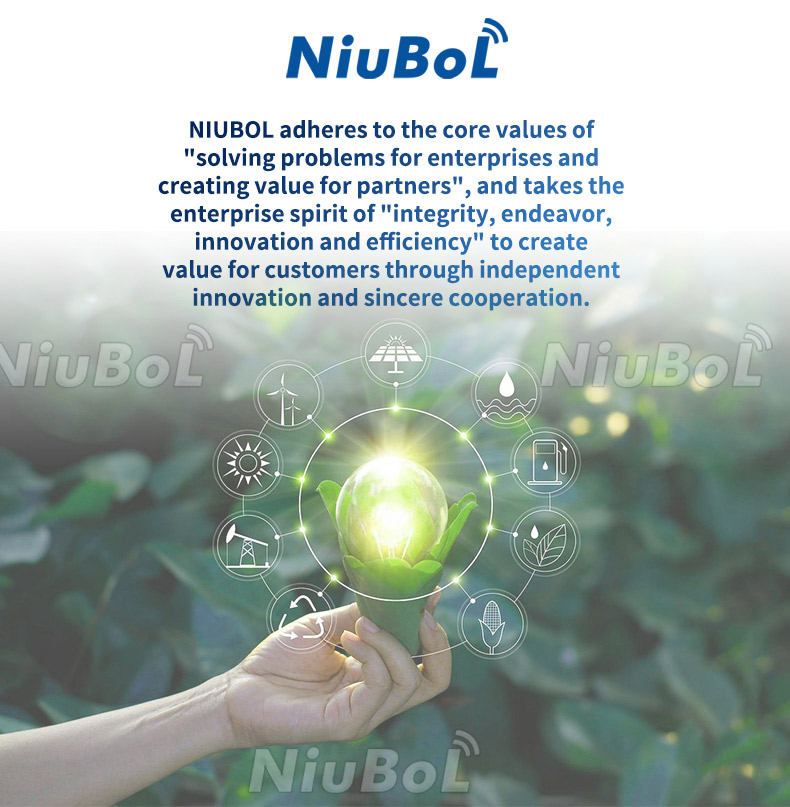 Soil temperature and humidity sensor is equal to the combination of soil temperature sensor and soil humidity sensor. The monitoring of soil temperature and humidity enables us to understand the soil condition in time, analyze the soil drought and flood conditions and the impact on the growth and development of crops, which helps transform traditional agriculture into modern agriculture and promotes the development of "smart agriculture".
In addition, based on the measured soil temperature and humidity data, we can predict floods, droughts and other natural disasters in a timely manner to help protect and build the ecological environment.
Based on the principle of dielectric constant, the sensor can monitor soil temperature and humidity at different levels in real time, realize dynamic observation of moisture content in each soil layer, visualize soil salt accumulation, and quickly and accurately monitor soil temperature and humidity in different soil layers. Soil parameter quick test instrument is widely used in the field of soil testing in smart agriculture, orchard nursery, demonstration park, smart city, etc.
Tell us your requirements,Let's discuss more about your project,we can do more.