How to choose the right industrial switch?
1. From the perspective of normative considerations: the selection of industrial switches must meet industry specifications, such as risky occasions, to choose products that meet the corresponding certification specifications; the rail transit industry must choose products approved by the rail transit industry.
2. Considering the rate of communication services: Switch ports are divided into 100M, Gigabit, and 10M. Choose the appropriate port according to the business needs to ensure the broadband that carries the business data.

3. Consider from the working environment: Mainly consider temperature and humidity, EMC electromagnetic compatibility, protection grade, installation method and power supply, etc. Industrial switches are mainly suitable for extreme environments.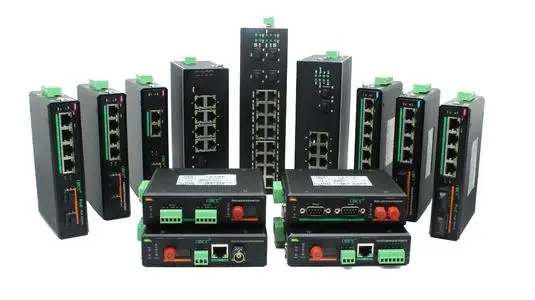 4. In terms of communication: It is necessary to calculate the number of RJ45 ports and optical fiber ports required, and consider the issue of capacity expansion.

5. Managed switch or unmanaged switch: If the network structure is simple, you can choose a plug-and-play unmanaged switch; if you take into account the convenience of subsequent maintenance and other factors, the managed switch is a better choice, because there is only network management Type switches can achieve redundancy.
Tell us your requirements, Let's discuss more about your project.we can do more.