Weather station equipment is more and more widely used in modern society, such as campus weather stations, perfect quality education; forest fire weather stations can be used to prevent forest fires and other dangers; scenic weather stations can be used to monitor the growth environment of scenic plants. Especially in agricultural production, the application of weather stations is more important.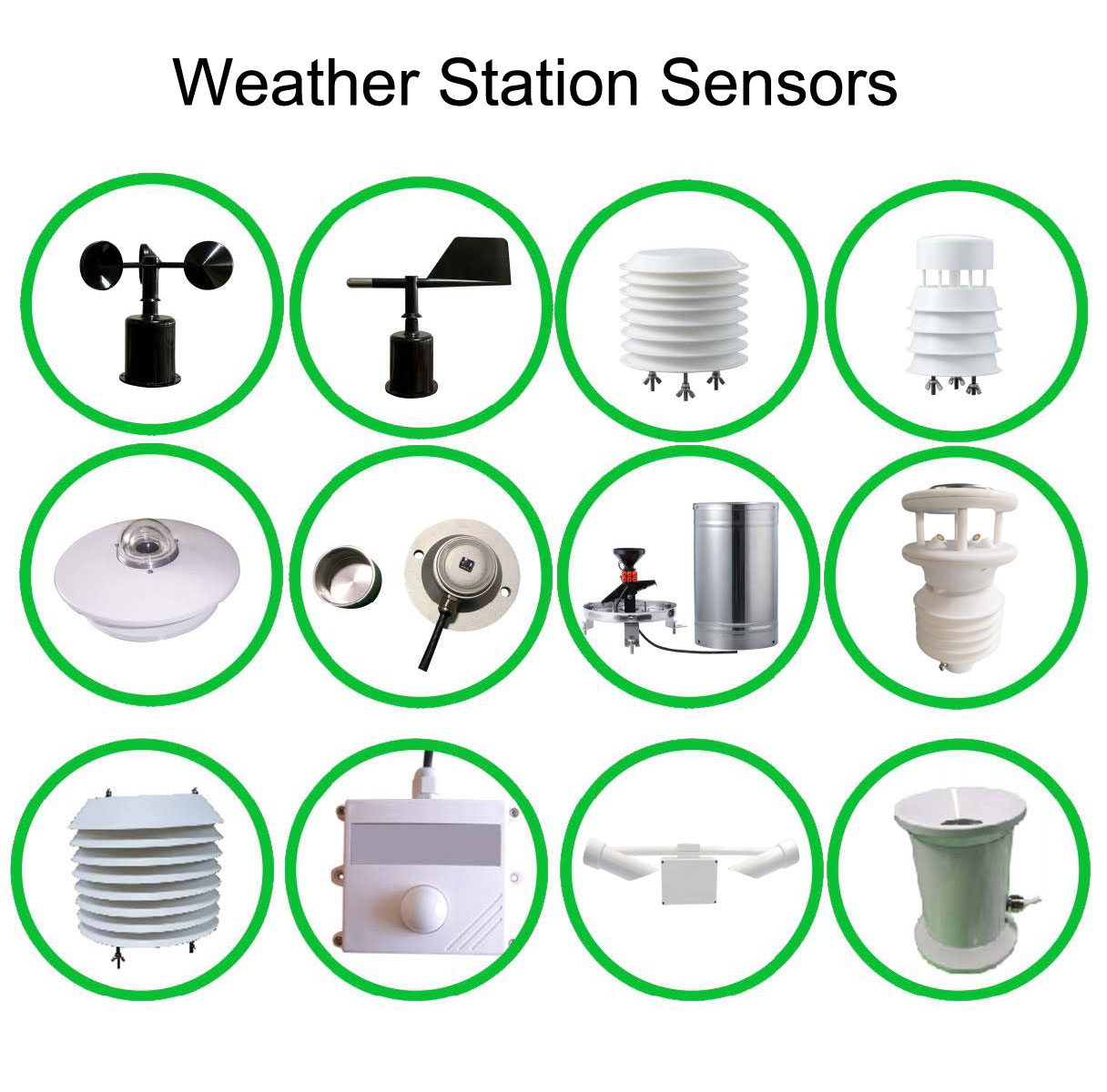 Weather stations can monitor weather factors in real time 24 hours a day and adjust irrigation and fertilization schedules at any time, which not only saves costs, but also increases agricultural output. Therefore, weather station equipment is very important, so what are the requirements for choosing the installation site?

Site selection requirements for weather station equipment. 

1、The distance between the edge of the ground weather observation field and rows of obstacles is at least 10 times more than the height of the obstacle, and the distance between the surrounding isolated obstacles is at least 8 times more than the height of the obstacle, and the nearest horizontal distance between the two obstacles shall not be less than 30m.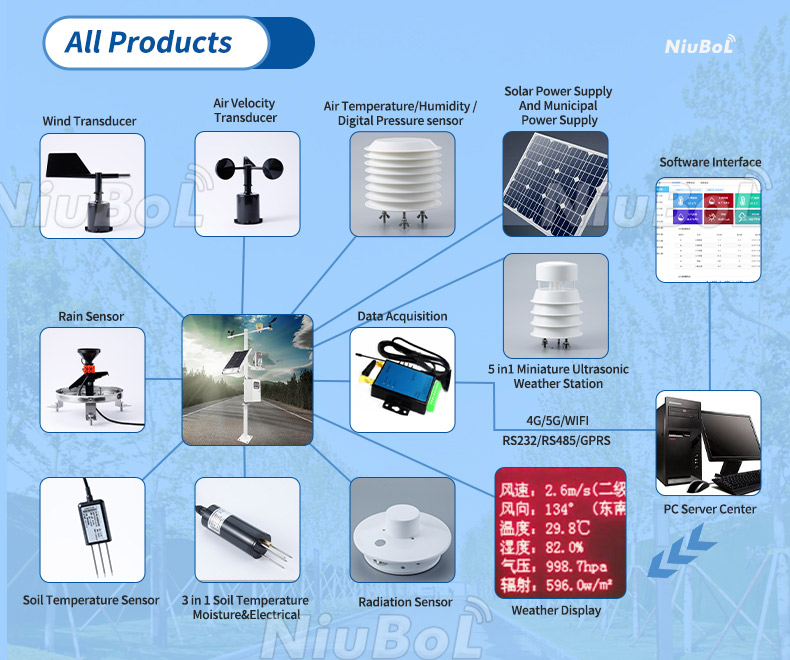 2, distance from the body of water (reservoirs, lakes, rivers and seas) the highest water level line, the horizontal distance of at least 100m above; distance from the railroad roadbed at least 200m above, electrified railroad for more than 100m, distance from the roadbed at least 30m above. 

3, by the Meteorological Bureau to determine the accuracy of the observation data have an impact on the various sources of the body, for the observation of environmental harmful sources of pollution, its edge and the distance between the observation field fence at least 50m above.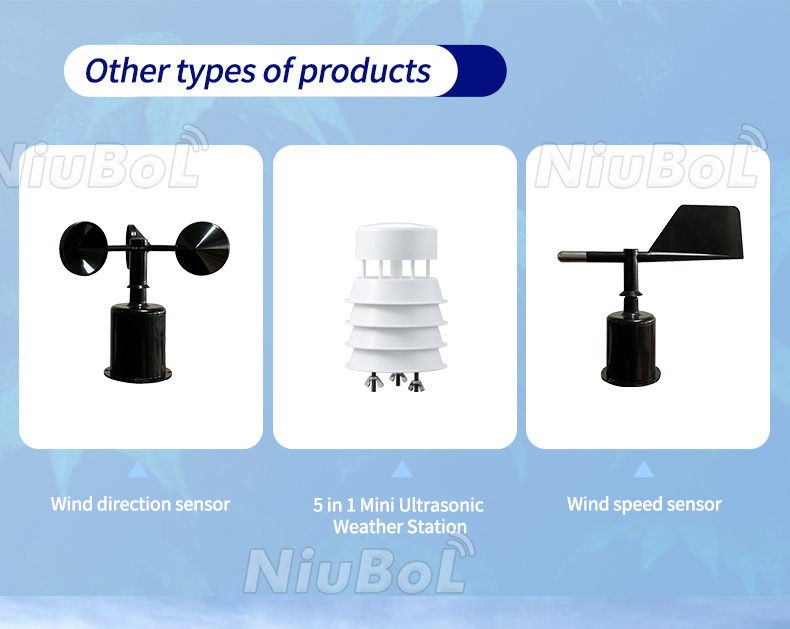 4, the observation field around 10m can not be planted within the high pole (more than 1m) crops, in order to ensure the smooth flow of air. 

5, the weather station equipment must not be surrounded by various sources of interference that make the sensor observation value change above.

Tell us your requirements, Let's discuss more about your project.we can do more.