Weather station rainfall meter precipitation data abnormalities and processing
Meteorological station rain gauge data abnormal causes.

Residual rainwater: The equipment commonly used for precipitation data monitoring is the tipping bucket rain gauge. The tipping bucket is the part of the rain gauge that collects rainwater, but if there is a part of residual rainwater in the tipping bucket, it will make the precipitation data have a small deviation.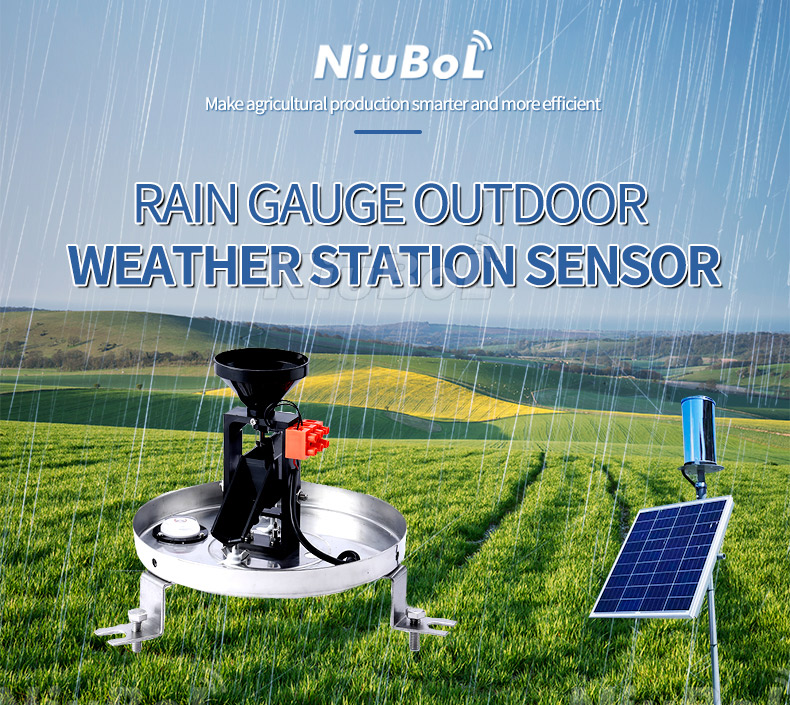 Precipitation data anomalies caused by instrument faults: Weather stations inevitably have various faults because they work outdoors. Many faults can cause data anomalies after they occur. For data anomalies caused by untimely instrument maintenance, the data file needs to be manually modified according to the prevailing precipitation conditions.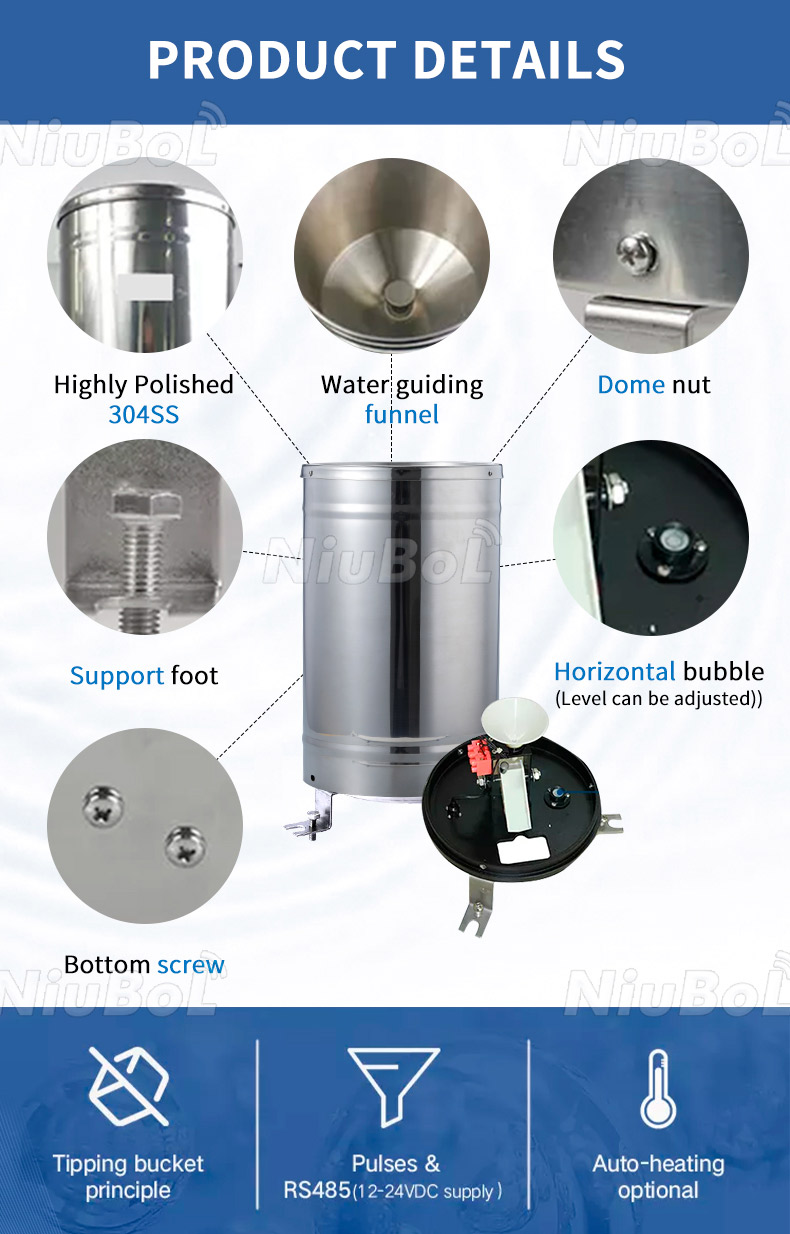 Data errors caused by data compilation errors: In the process of precipitation observation using agricultural weather stations, the data file obtained, the data encryption file, the weather conditions shown in the data must be consistent with the weather conditions at that time.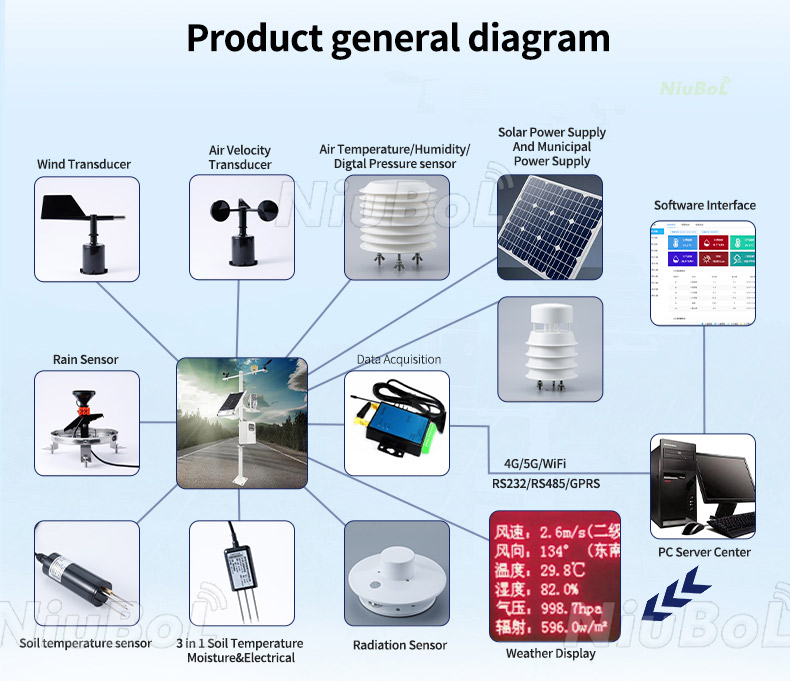 If there is no precipitation in the actual weather but it is shown in the data file, the data information should be modified according to the actual situation, and the abnormal data in the software should be deleted. If there is no precipitation in the data compilation process, but precipitation starts to occur at the end of the compilation, it should be treated as trace precipitation.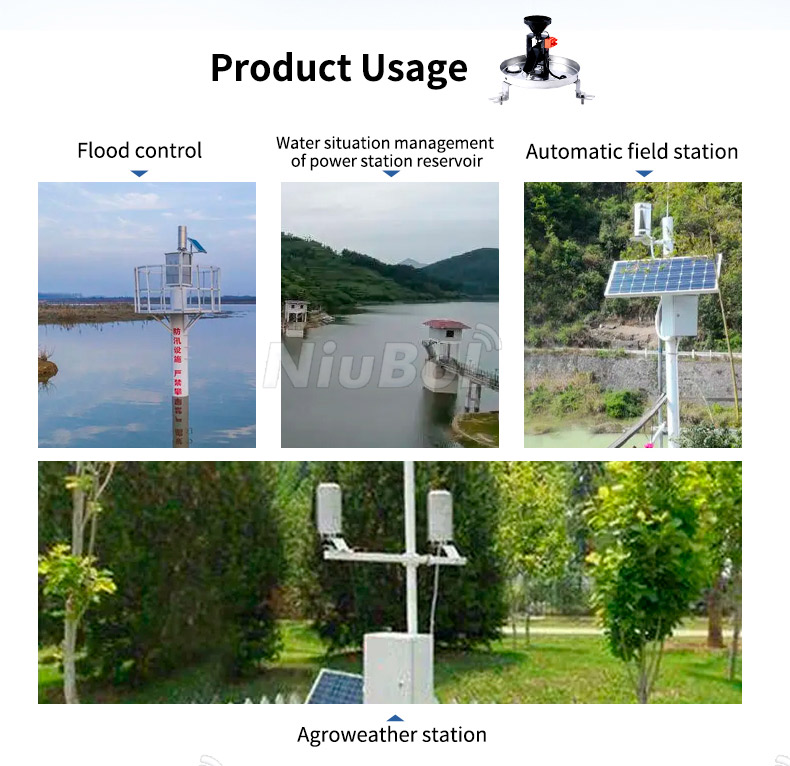 Meteorological station rain gauge data abnormal processing and maintenance.
The rain gauge should be maintained once a month during use to prevent the wind and sand and other factors from affecting normal use, such as encountering special environments. Observe whether there are dirty things in the water-holding barrel, if there are, the dirty things need to be cleaned up. In winter or when it is not raining for a long time, the sensor shell should be covered with plastic to prevent the wind and sand from blocking the sensor water inlet.
Tell us your requirements, Let's discuss more about your project.we can do more.