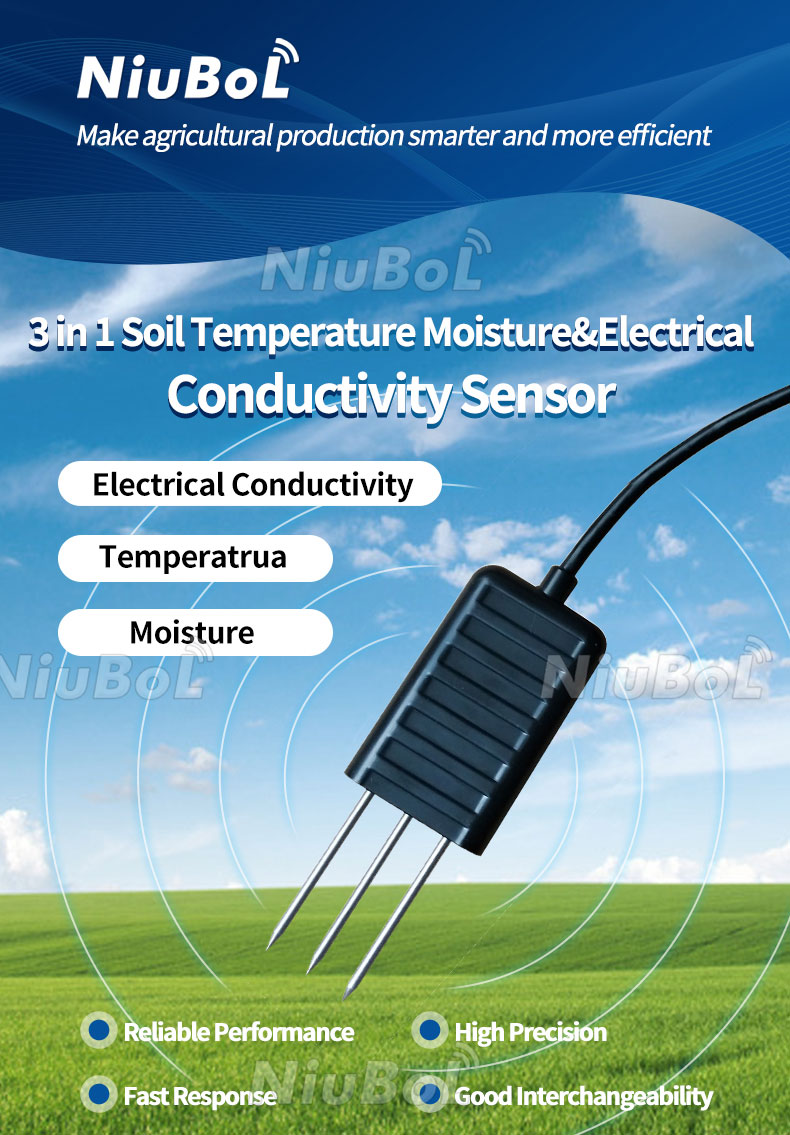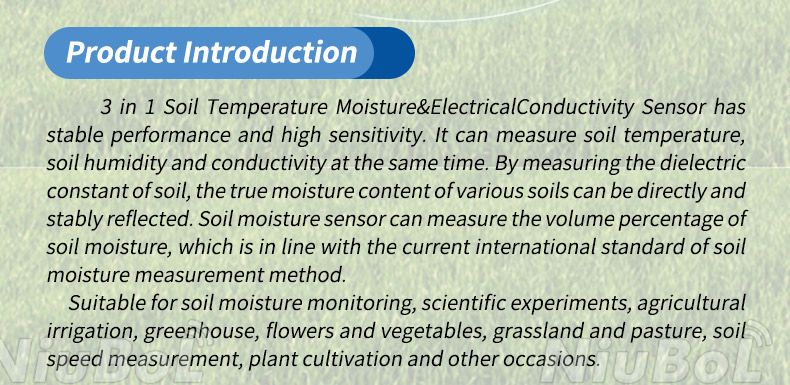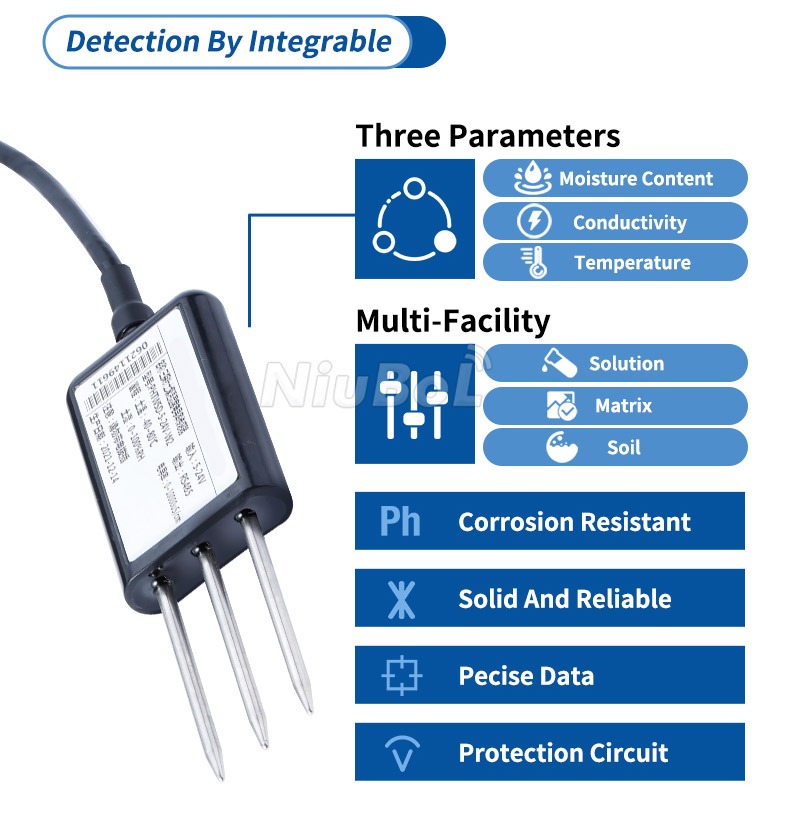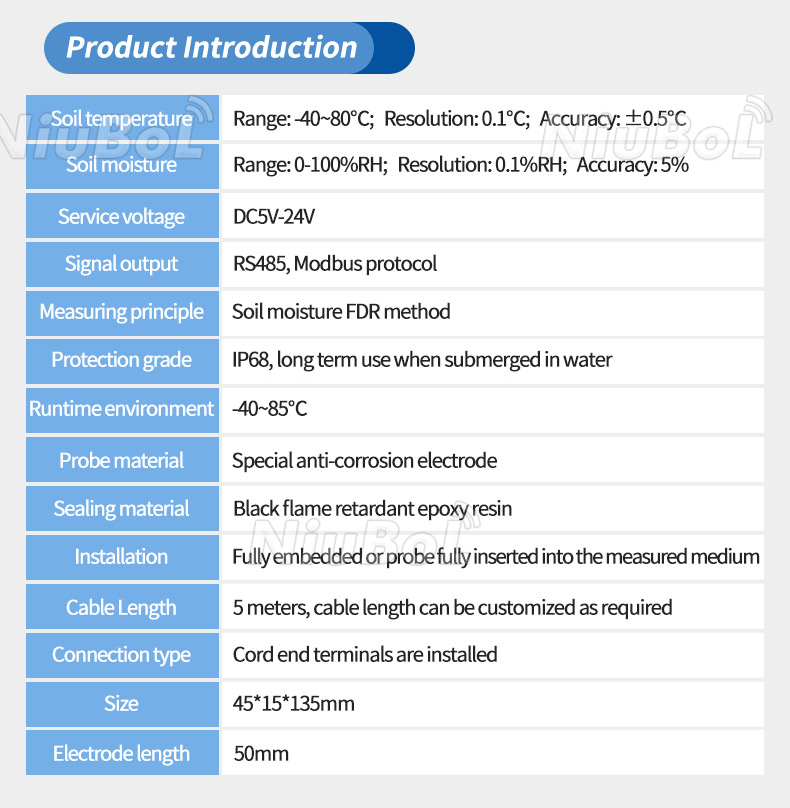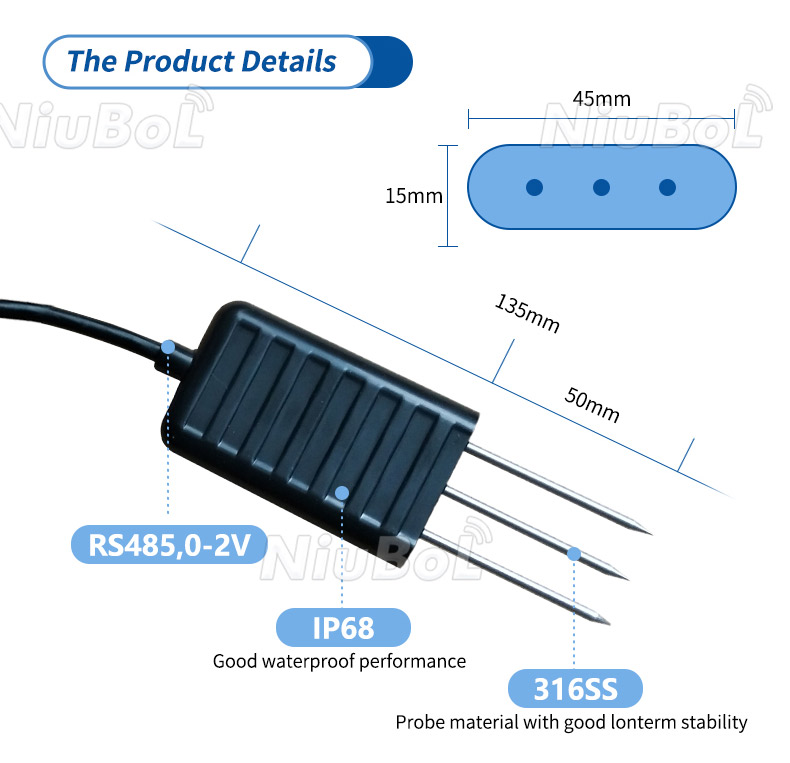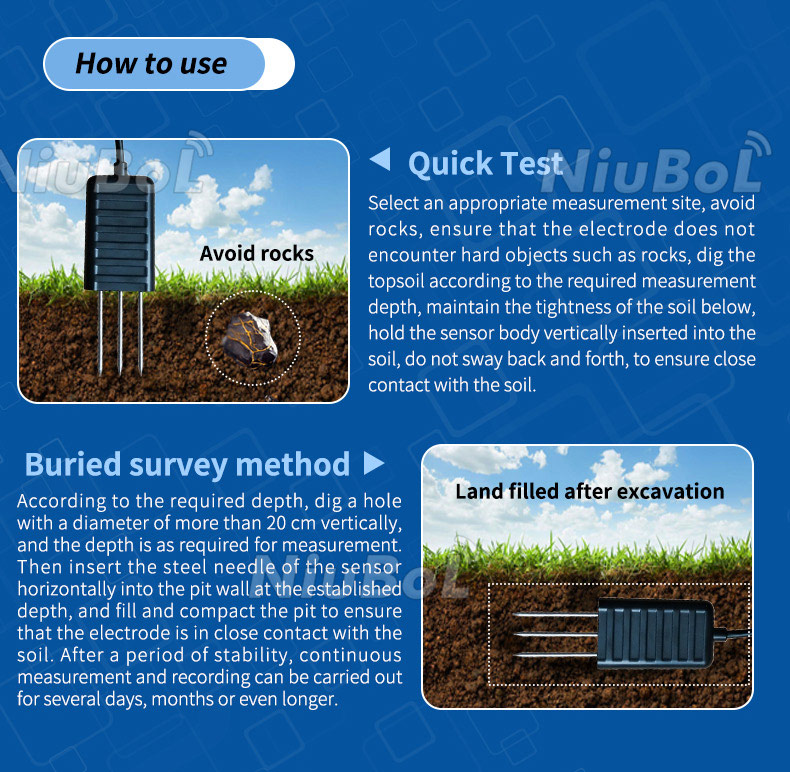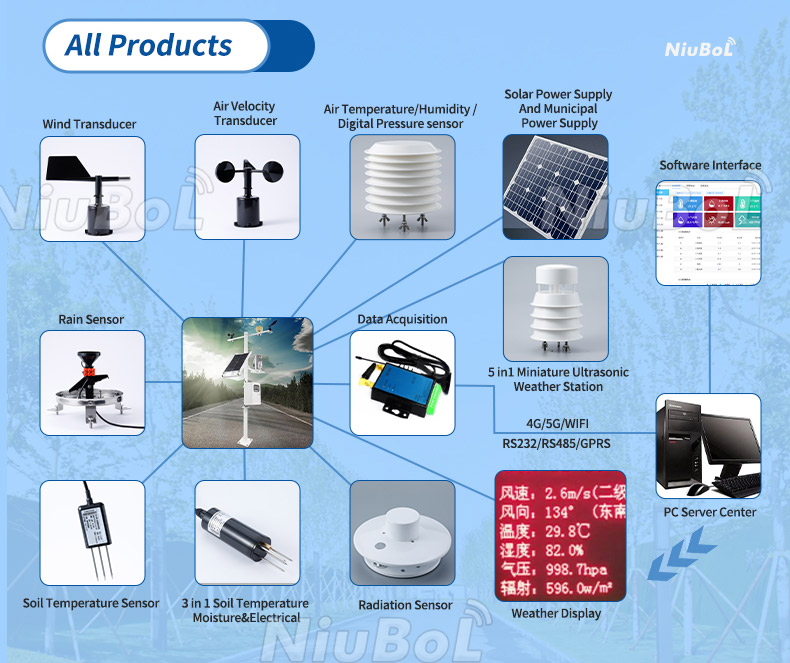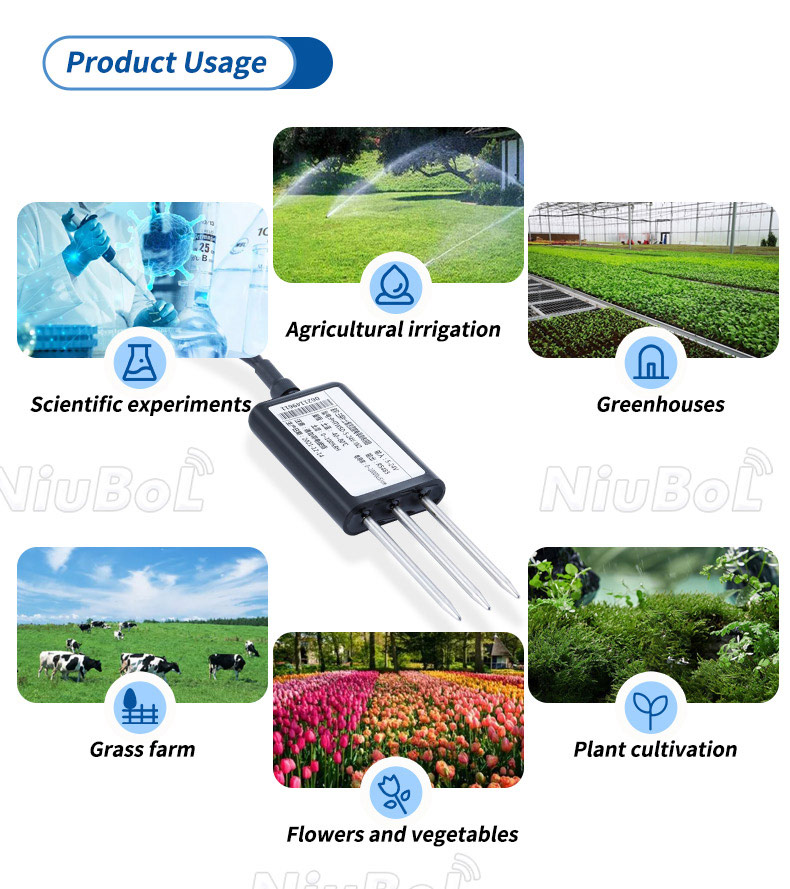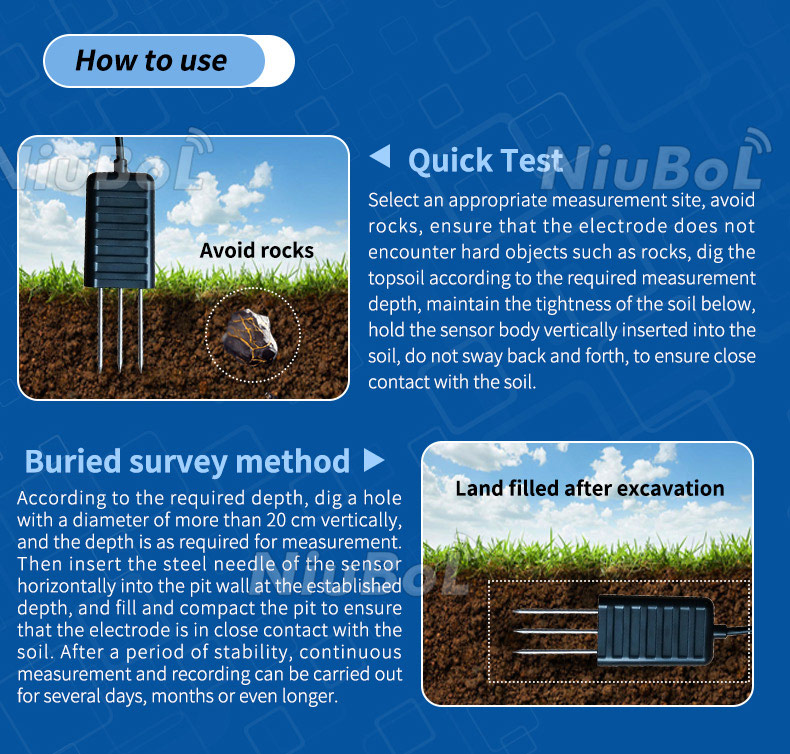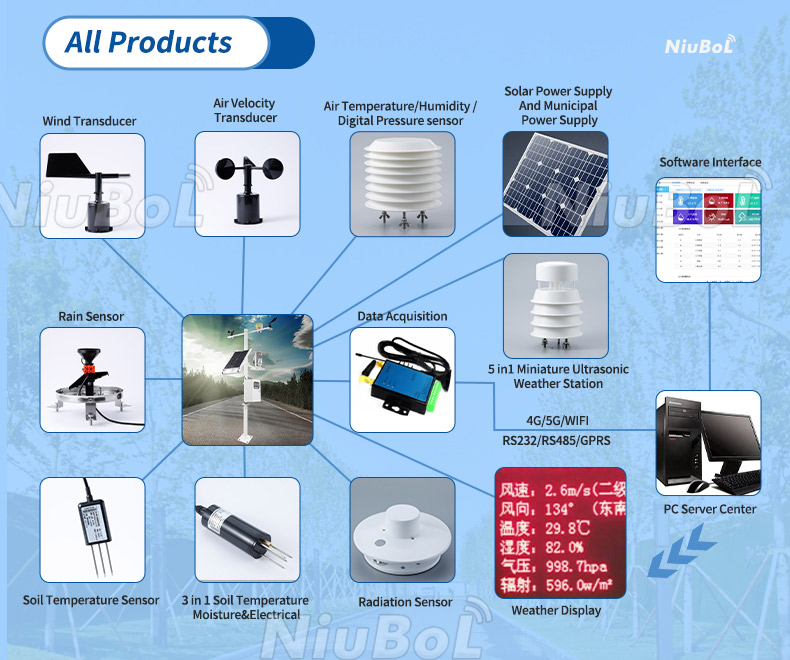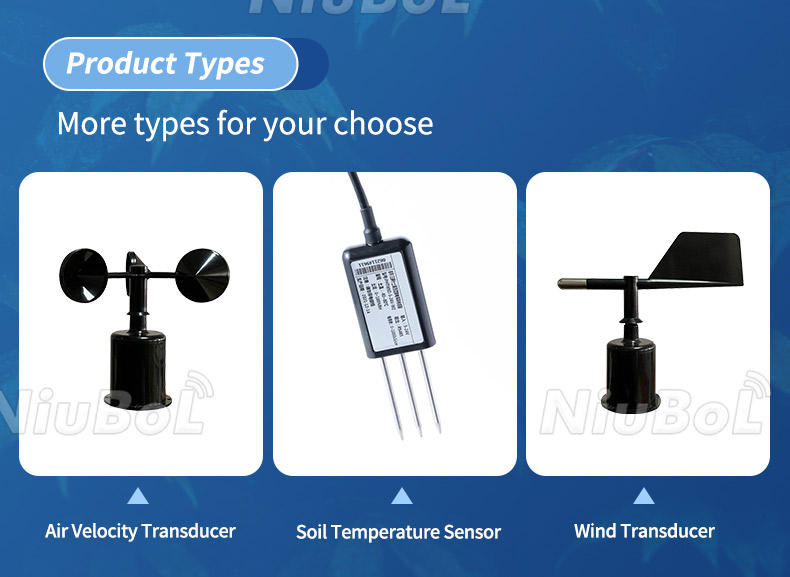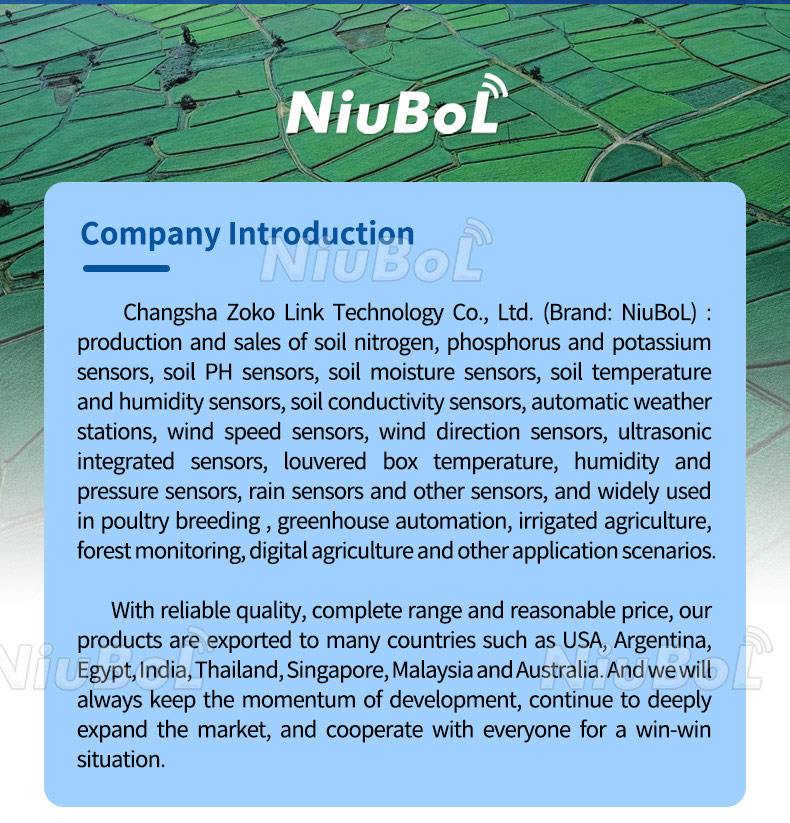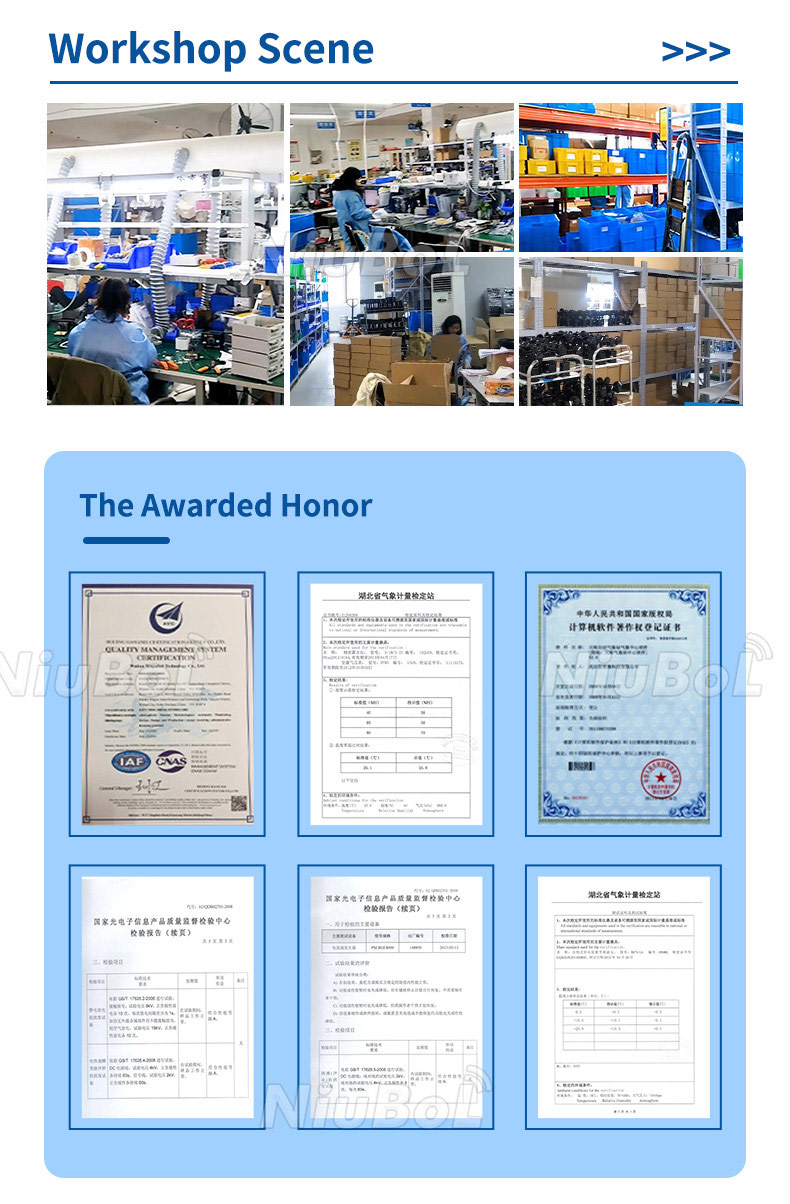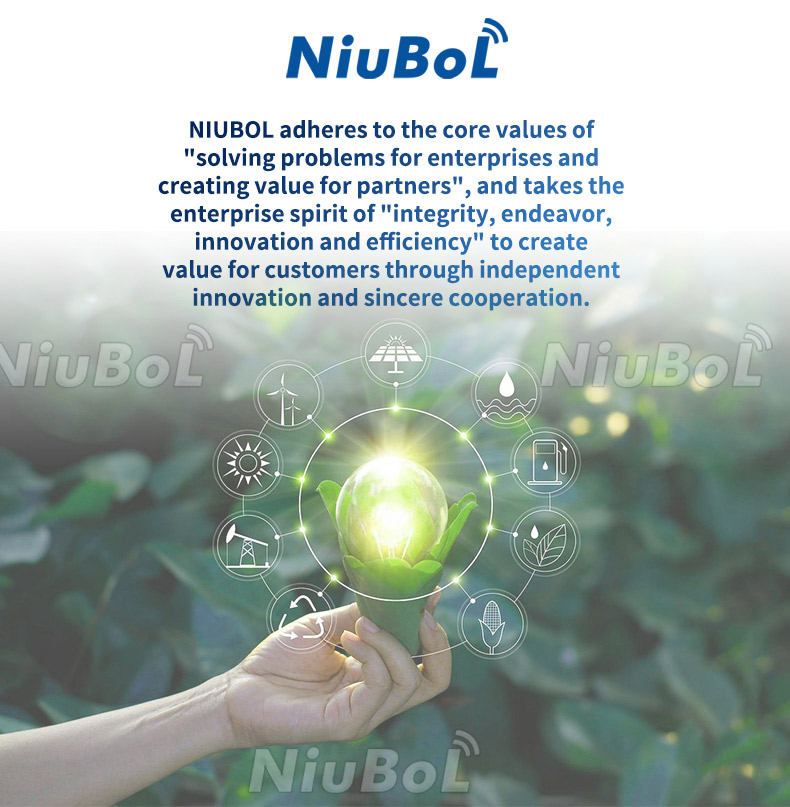 Soil conductivity is important parameter indispensable for the study of fine agriculture, and it contains a wealth of information reflecting the quality and physical properties of the soil.
For example, soil salinity, moisture, temperature, organic matter content and texture structure all affect soil conductivity to varying degrees. Effective acquisition of soil conductivity values is of great significance in determining the differences in the spatial and temporal distribution of various field parameters, thus also laying the foundation for the popularization of modern fine agriculture based on information and knowledge.

The soil conductivity sensor is well sealed and can be buried in the soil for a long time without corrosion. The output signal of soil moisture sensor adopts standard current loop transmission technology, which makes it strong anti-interference ability, long transmission distance, high measurement accuracy and fast response speed.

Soil conductivity sensor is suitable for scientific experiments,water-saving irrigation,greenhouse,flowers and vegetables, grass pasture,soil quick measurement,plant culture,sewage treatment and various kinds of particulate matter conductivity measurement.
Tell us your requirements,Let's discuss more about your project,we can do more.