Product introduction:
Leaf wetness sensor, also known as a foliage wetness detector or leaf moisture sensor, is an instrument designed to measure the wetness or moisture level on plant leaves. This sensor plays a crucial role in various agricultural and environmental applications by providing valuable insights into plant health, disease prevention, and irrigation management.
The leaf wetness sensor can accurately measure the leaf surface humidity, and can monitor the trace moisture or ice crystal residue on the leaf surface. The shape of the sensor adopts the imitation blade design, which simulates the characteristics of the page, so it can more accurately reflect the situation of the leaf environment. It measures the presence of water or ice by imitating the change in the dielectric constant of the upper surface of the blade medium. Low power consumption enables long-term uninterrupted monitoring. It is easy to install and can be hung on the greenhouse of the greenhouse or on the mast of the weather station.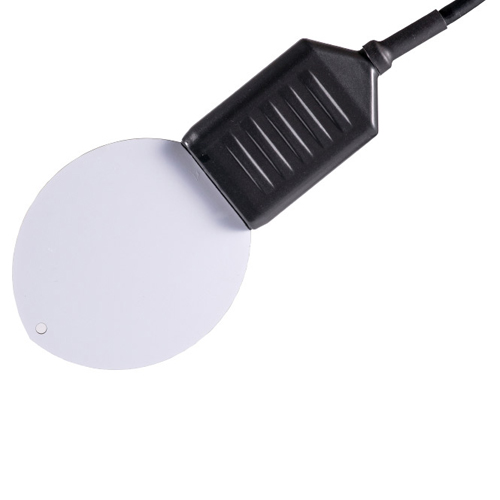 technical parameter:
leaf temperature
Measuring range: -20~80℃
Resolution: 0.1℃
Accuracy: ±1°C (25°C)
leaf humidity
Measuring range: 0~100%
Resolution: 0.1%
Accuracy: ±5% (25℃)
Power supply mode: DC12V

Signal output: RS-485
Response time: <1s
Working current: 17ma (DC12V)
Power consumption: DC12V <=0.22W
Stabilization time: about 10 seconds after power-on
Protection class: IP65
Understanding Leaf Wetness Sensor:

A leaf wetness sensor typically utilizes a combination of electrical conductivity and temperature sensors to detect the presence of moisture on the leaf surface. These sensors are integrated into a durable and weather-resistant housing, allowing them to withstand outdoor conditions.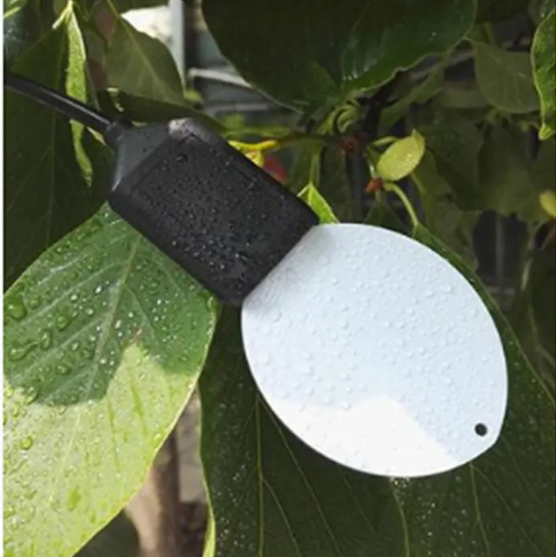 The leaf wetness sensor plays a vital role in modern agriculture and environmental monitoring. By providing real-time measurements of leaf moisture levels, this sensor enables farmers, researchers, and environmentalists to make informed decisions regarding disease management, irrigation optimization, environmental conservation, and crop productivity. Embracing this technology facilitates sustainable practices, reduces resource wastage, and promotes efficient agricultural systems capable of adapting to changing climatic conditions.
Tell us your requirements,Let's discuss more about your project,we can do more.