Do weather station equipment need regular maintenance?
Weather station equipment is used to measure ecological and environmental factors such as early warning air temperature and humidity, wind speed, wind direction, rainfall, atmospheric pressure and total solar radiation. Although it is a highly integrated and automated instrument, it usually does not require maintenance.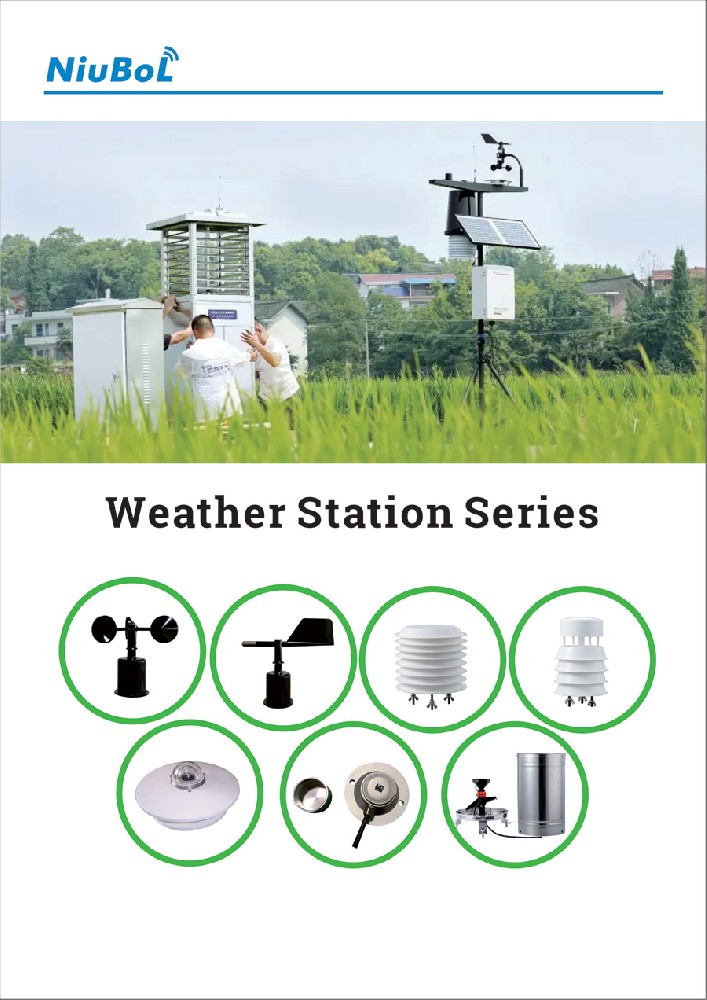 However, to ensure the proper use and sensitivity of its sensors, regular maintenance is required to extend their service life. The following are different maintenance methods mainly for different sensors.
1. Air temperature and humidity sensor: Clean the dust on the sensor with a soft brush. When the dust on the filter paper is large, the filter paper should be replaced in time. During maintenance, the sensor should not be placed outside the blind box. The sensor should not be flushed with water.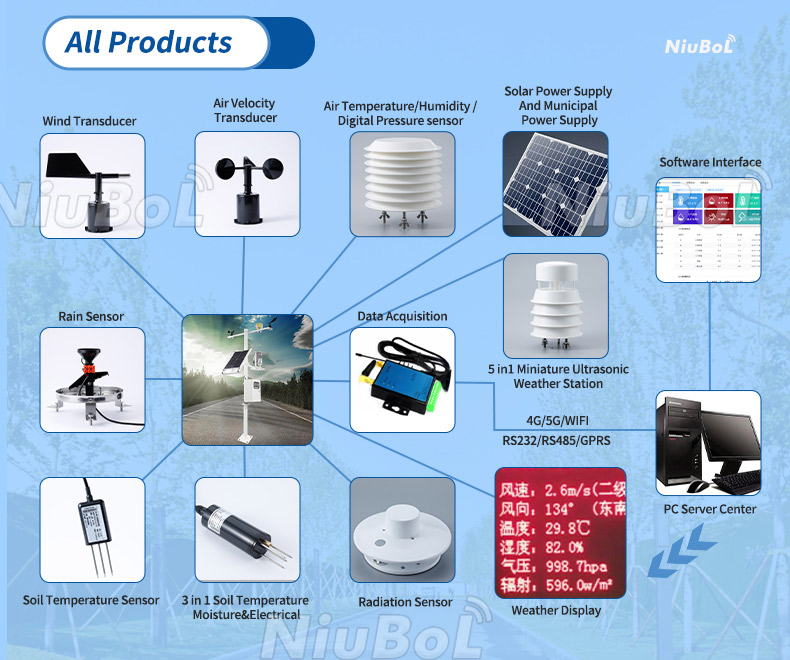 2. Atmospheric pressure sensor: Check whether the color of desiccant in the static air hole changes to blue. If it changes color replace the desiccant in time, there should not be any debris in the static air hole.

3. Rainwater sensor: regularly remove lime soil, sand, turf, insects, etc. to avoid blocking the pipe and filter. If there is dust on the inner wall of the bucket, it can be cleaned with water.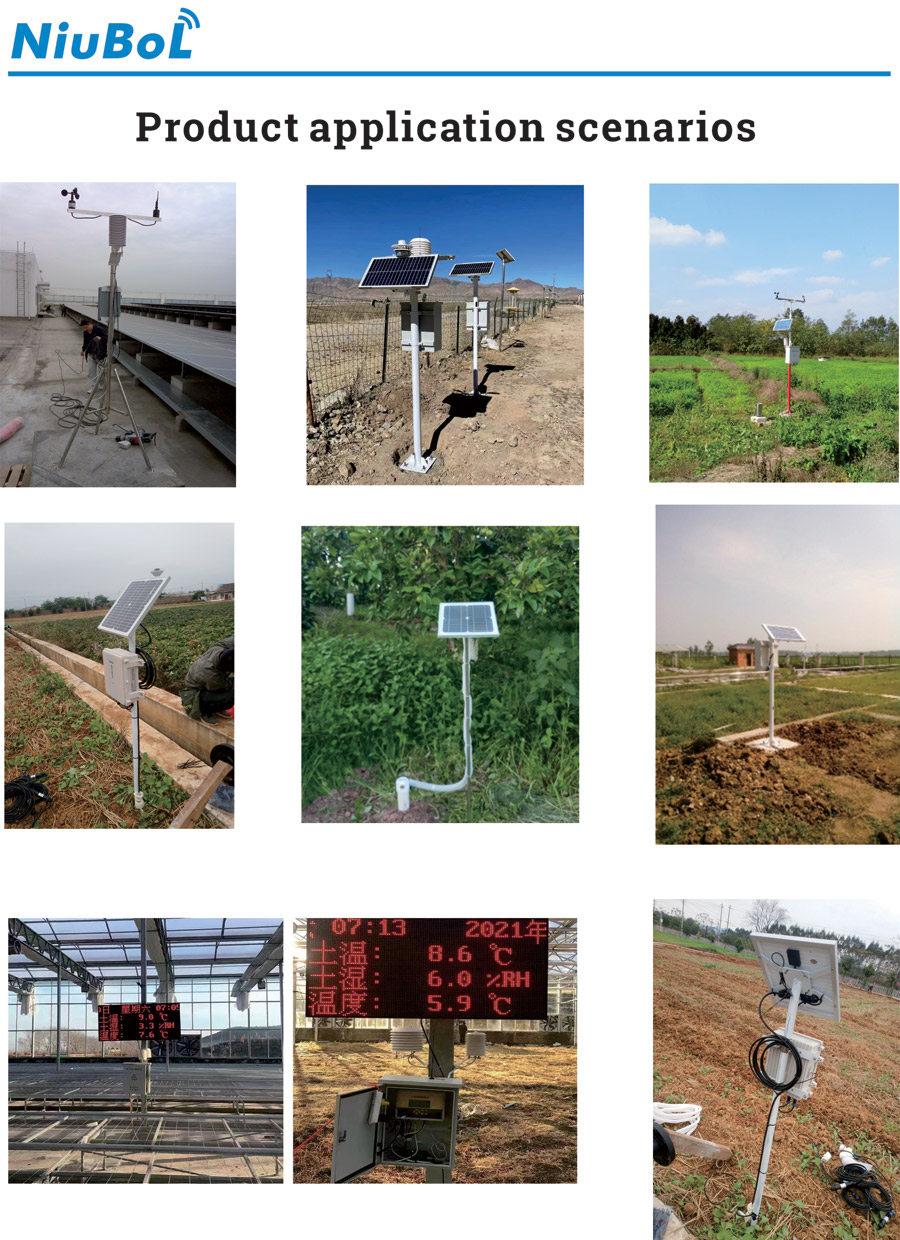 4. Wind sensor: The wind sensor is a bearing transmission sensor. After working for a long time, the starting wind speed may increase due to dust and bearing wear, and the measurement error may be too large. Coastal areas should be cleaned and maintained once every 2 years.

5. Geothermal sensor: Check frequently whether the surface temperature sensor and shallow ground temperature sensor have changed the surface soil due to strong wind, rain, etc. If they are correct, they should be returned in time and attention should be paid to the sensor cables.
Tell us your requirements, Let's discuss more about your project.we can do more.