Precautions for rain sensor use:
1. The length of the sensor line will affect the output signal of the product. Do not arbitrarily change the components or wires that have been soldered when the product leaves the factory;
2. The sensor should be checked regularly to remove dust, mud sand, leaves and insects, so as not to block the water flow channel of the upper cylinder (funnel). aqueous solution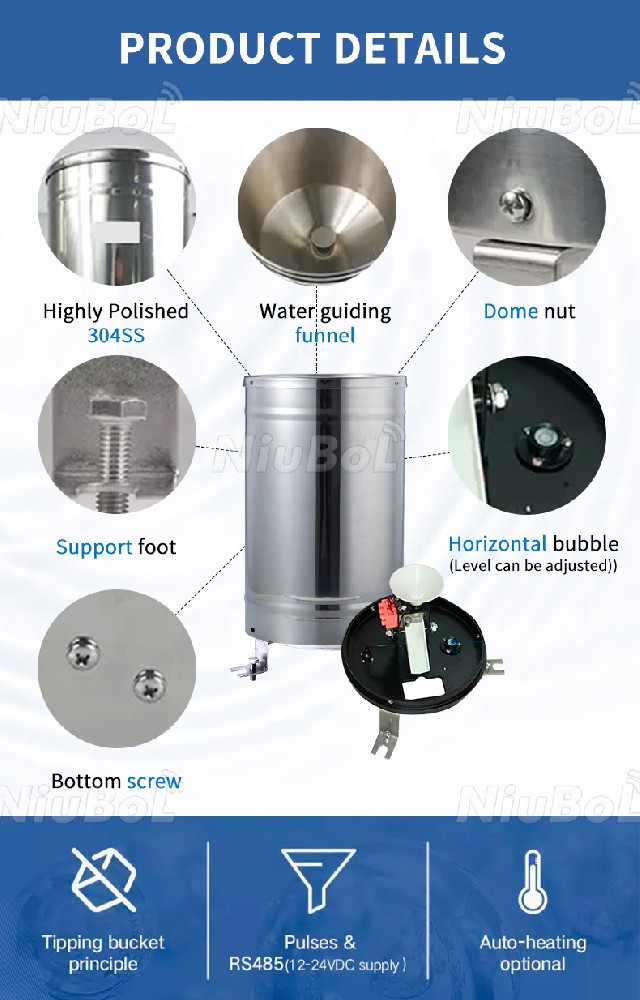 3. During the freezing period in winter, the instrument should be stopped and it can be taken back indoors;
Rainfall sensor is a hydrological and meteorological instrument used to measure the natural rainfall, and at the same time convert the rainfall into digital information output in the form of switching value to meet the needs of information transmission, processing, recording and display.
Rainfall sensors can be used in relevant departments such as meteorological stations (stations), hydrological stations, agriculture and forestry, national defense, and field observation and reporting stations.
Tell us your requirements, Let's discuss more about your project.we can do more.